$19 Million Edgewater Properties Exchanged land
Apr 17, 2014 April 17, 2014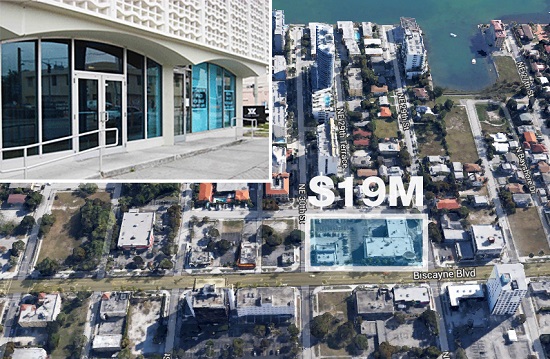 An office building, a retail building, and a parking lot in Edgewater have been exchanged for $19 million.
2937 Ferarri, a Miami-based company, sold the properties on April 4th according to Miami-Dade County records. The buildings are located at 2919 and 2935 Biscayne Boulevard, and the parking lot is located at 330 Northeast 30th Street.
The buyer of the properties is Biscayne Acquisitions. They acquired almost $10.5 million in mortgages as part of the deal. The purchase of these properties gives Biscayne Acquisitions ownership of the 2900 block of Biscayne Boulevard.
As the market continues progressing in the Miami area, Edgewater continues to grow as a prominent real estate investment. In the past two months, Oleg Baybakov, Russian oligarch and developer, spent more than $30 million to buy three different Edgewater properties. In addition, at least 10 new condo developments have been proposed, or are being built in the Edgewater Area.
2937 Ferarri is managed by Nancy Karp, wife of well-known architect Kobi Karp. Biscayne Acquisitions is managed by Simon Karam, and is based out of Pinecrest.
Source: therealdeal.com
Photo credit: 2919 Biscayne Boulevard entrance - therealdeal.com, Map - google.com
Share your thoughts with us
Sign up now
Get news and updates delivered to your inbox