32 Questions to Ask When Renting an Apartment: The Ultimate Checklist
Aug 10, 2022 August 10, 2022
There are a few important things you should find out on your apartment hunt or before signing any lease agreement, no matter what else is pushing you towards renting the apartment. It doesn't matter if you love the place if there's a mismatch between what you need and what they're offering.
The great news is that we've put together a list of 32 questions to ask in your apartment or condo rental search to make sure you find the right place for you. Ask these questions while apartment hunting to avoid losing money on the wrong unit or being locked into a lease that doesn't work for you or you find yourself in a bad situation.
This article was last updated on Aug 10, 2022.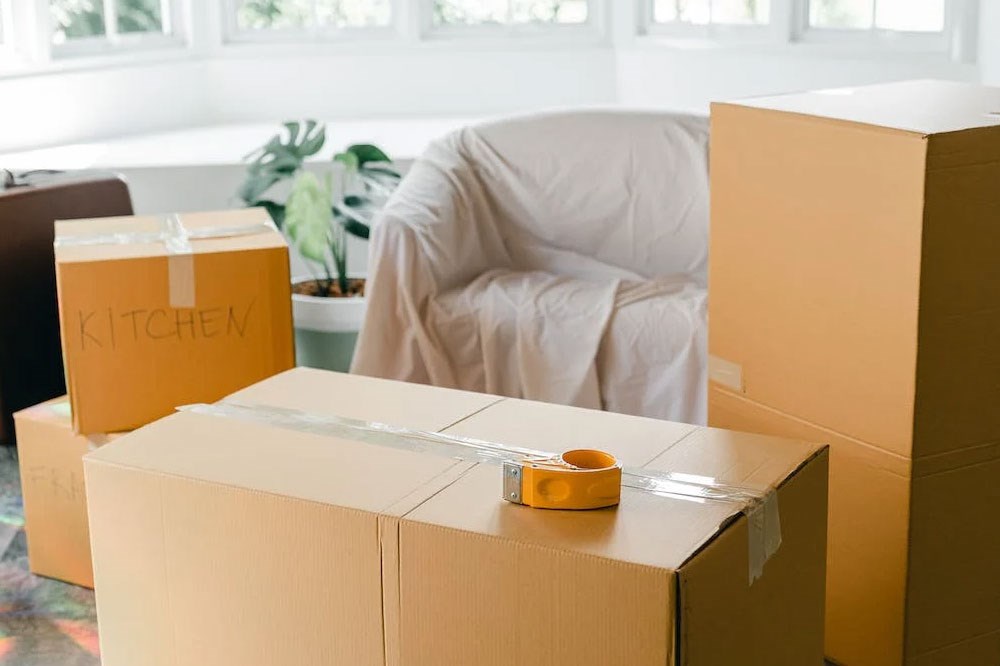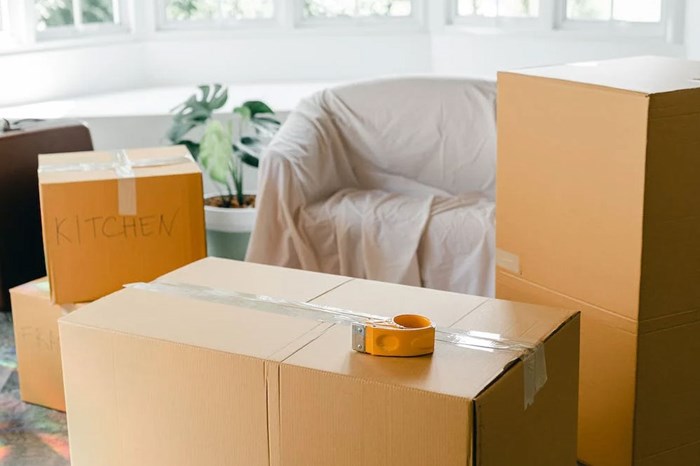 How much is the rent? 


Obviously, you'll need to know exactly how much the monthly rent is, and whether or not any utilities are included in the rent. This may seem like an obvious question, but many rental communities will offer incentives to sign the lease, including free months of rent. This is especially important if you're renting in Miami, as the rent prices have risen by 16%. However, the advertised price may or may not be inclusive of this discount. Be sure you or your real estate agent know what your monthly rent will be (this is also sometimes called the "net effective rent.")



Is there a lease? What are the lease terms?


In most big cities, every apartment or condo rental will come with a lease. You will need to know exactly when the lease begins and ends, and how long the lease is good for. A standard lease is for 12-month terms, but lease terms can be flexible, so if you are looking for a shorter or longer lease, be sure to ask your rental agent, real estate agent or landlord what is possible.

In addition to lease length, be sure you know, read and understand what the lease terms are. Some leases will provide additional information on rent pricing or increases after the initial lease term, or other terms that will be important to you. There may be other lease terms you should know about, such as quiet hours, pet policies, parking policies, and guest policies. Be sure you read the lease agreement thoroughly before signing.



How much is the deposit? What are the move-in costs?


Find out exactly how much it will cost you to move in. Depending on the type of property you are moving into, most rentals will require an application fee. For deposits, this can vary; they may require one month to three months of rent upfront. Typically in Miami, you'll have to pay first and last months' rent up front, plus one month of deposit if you are renting a condo. If you are renting in a rental community, they will usually require one month's rent deposit, plus $1000-$1500.

Also ask whether you'll need to pay any elevator deposits or move-in fees that the building may require, or other costs related to moving. Many move-in deposits are refundable either after moving in or once you move out.



What is the application process and screening criteria?


As mentioned above, there will be requirements for you to be approved as a tenant. Most rentals will require an application fee for them to do a background check and reference check. If you are applying to rent a condo in a condo building with an HOA, you will likely need condo board approval prior to moving in. Find out how long it typically takes to be approved for move-in so you can plan accordingly.

Most rental applications are quite thorough, and will be either automated online or forms to fill out. Sometimes they will require referrals from former landlords and/or employers, and they may also ask for bank statements as proof of funds.



When can I move in? Can I move in on the weekend?


Prior to signing your lease, you and your rental agent, real estate agent or landlord will determine your move-in date, and this will be stated in your lease. While your apartment may be available as soon as your application is approved, but in some cases, the landlord may be making repairs or improvements to the property before making it available to rent. Just be sure that the day you need to move in you are able to get the keys and the building has the availability for move-ins. Some condo buildings only allow move-ins during weekdays, while many rental buildings will not have restrictions.






How do I pay rent?

Can I pay rent with Zelle, Venmo?
Discuss how you want to pay your rent and how the landlord prefers to be paid. It's great if your landlord will accept online payments such as Venmo, Zelle, and other electronic transfer services to prevent checks from getting lost in transit and ensuing late penalties.  But if not, make sure you are fully aware of where the check must be left in order for them to receive it on time.



When is the rent due and are there prorations? Late fees?

While most buildings will run on a typical schedule with rent due on the 1st of the month, your specific case may differ if you move in on another date, which may require the first month's rent to be pro-rated. Also find out if there is any grace period for delayed rent payments. In many cases, you will have three to five days to make the rent payment before any late fee is applied. You may have to pay a late fee of about 5% -10% of the rent if you pay after the grace period.



What does the security deposit cover?


Find out exactly what the security deposit covers. Normal wear and tear is not typically considered proper cause for withholding the security deposit, so find out exactly what you must do upon move-out in order to have the deposit returned to you.
  

Are pets allowed in the building? What is the pet policy? What if I have an ESA Pet?

Pets are family, too. So it makes sense to ask what the building's pet policy is and what the pet fees are. Does the building allow all pets, or only cats? In many cases, you must pay a one-time non-refundable deposit for your pet to cover deep cleaning as well as any damage that your pet may cause to the property. In other cases, they may want to charge a monthly fee for pet ownership. There may also be some restrictions on the type of pets that are allowed, as well as the size, so be sure to check this thoroughly if you own or plan to adopt a furry companion. However, if you have an ESA (emotional service animal) pet, with the proper documentation, no building is allowed to reject you by law. Read more about

Florida ESA Pet Laws here

.


If the building is pet friendly, you will also want to ask what the pet deposit is and if the building charges a pet deposit or pet rent.






What kind of parking is available?


As in any major city, parking is sometimes hard to come by in Miami, and it can become a nightmare if you don't have secured parking at home or must find street parking.  Most new condo buildings will have a parking garage. Definitely ask when renting what the parking situation is before you decide, ideally during your apartment tour. In some cases, a parking space is included with the monthly rent, usually in the parking garage, while other buildings may offer valet only spaces, meaning only the valet parks your car. While in other buildings, you may have to pay extra for a designated parking spot or garage pass, or get on a waiting list for extra spaces. If parking is important to you, just be sure you asked exactly what parking type is assigned to that unit.



What are the amenities and when can I use them? 


One of the best parts of living in apartment or condo buildings is the many amenities that are available for your enjoyment. Things like pools, BBQ areas, gyms, lounge rooms or media rooms, kids rooms, and office spaces can significantly increase your quality of life. So find out when these amenities are open, who can use them with you, and what you may need to do to reserve them.  



Is the apartment or condo unit also for sale? 


This may not happen as often in an apartment building where a single owner owns the entire building, but it can happen in a condo. If the unit you are considering renting is also for sale, you will likely have requests to show your place often. Before you sign a lease, you should come to an agreement on whether you will be ok with showings, with how much notice, how often, and when if you need to restrict the days. Also ask how the sale of the building will affect your right to stay in the apartment or your current lease terms, such as the amount of rent you'll need to pay.



Are there plans to update or improve the property? 


If the building is under construction, or if there are plans to make improvements to the property in the near future, you must consider how that is going to affect you if you work at home, or if you are sensitive to noise. Also, some renovations for older buildings require that balconies are closed, as well as pools and amenities, for a certain period of time. Although living in a renovated building and/or unit can make life easier and more pleasant, it also could mean that the landlord is planning to raise the rent soon. So find out what the renovation project may mean to you as far as your living expenses.



How much notice will I need to give before moving out?


This should be a pretty straightforward answer, because it will be determined in your lease. Most leases will be for a fixed amount of months and will stipulate that you must give notice a certain amount of days prior to the lease-end date. The standard notification is typically 30 days but can vary. Also, be sure that you know how you will need to give notice that you are leaving, e.g. in writing.



How much notice must the landlord give me if they're cancelling my lease or need early termination?


This will also be determined in your lease. In Florida, there are laws that clearly define under what circumstances a landlord can terminate a lease depending on the lease term in place, and if so, when they must provide you with notice. For example, if you are in 12-month lease, the landlord may terminate your lease with 60-days notice. You can read more about specific tenancy laws for Florida here. If you are in another state, be sure to check your state laws.






What is the penalty for breaking my lease? Or need a month-to-month lease? 


In Miami, most leases that real estate agents use come with an automatic lease cancellation addendum that typically charges the equivalent of two months' worth of rent for breaking the lease. However, in the end that may negotiable, as is any other lease term, especially depending on the market. If you are a service member and are being restationed or have a change or orders, you may terminate your lease without penalty with 30 days notice. In Florida, most leases state that after the initial 12-month term, tenants can have a month-to-month lease with the same basic terms. It's also best to discuss these issues with the leasing agent, property manager or owner, however. 



Can I sublet my apartment? What about Airbnb?


This is something that may vary a lot, depending on the area you are living in, as well as the type of building that the unit is in. In Miami, subleases are not common and many buildings prohibit subleases as well as Airbnb rentals, especially by the tenant. If you plan to rent out your apartment at some point, make sure you know your landlord's policy on this so you're not breaking your lease or violating any building rules.



Can I make changes to the apartment? 


If you're interested in making changes to the apartment, such as painting the walls, find out how that affects your lease terms and security deposit agreement. In some cases, you'll need to restore the walls to their original color or cover the cost of repainting in order to comply with your lease agreement and get your deposit back when you move out. Discuss this with the landlord in advance to see if you can get around this. If the property is in a rental community, the chances are higher you'll have to deliver the property back to its original condition. When renting a condo, landlords may be happy to have a tenant who wants to invest in improving their property. Just be sure to talk with them.



What appliances are included?


Make sure you understand what appliances come with the apartment, and ask whether the appliances that you are seeing during the walk-through are the same ones that will be there when you move in. Also, make sure there are smoke detectors and they work.






Are utilities included? If so, which ones? How much will utilities cost?


In most rentals, tenants usually have to cover electricity, but in Miami many condos come with water, cable and internet included, as well as pest control covered. In apartment buildings, it varies, so either way it's important to ask, as those fees can add up. If there is one building where it's included versus another where it's not, that could easily mean a difference of $100 or more per month that you'll want to factor into your decision. Apartment communities tend to charge additional fees for water, internet, renters insurance, pet rent, as well as trash pick-up. Be sure you know all of the fees included for certain utilities and services. The property manager will also be able to tell you many of these costs if the real estate agent cannot. 



What else is included in the apartment? What about maintenance requests?


Ask yourself if there is anything you would expect that is not there when you saw the place. If something is missing, be sure to outline it in the lease before signing the lease. For example, are window treatments included? If you want window treatments or blackout shades, stipulate this in the lease. If you are looking at a brand new unit, and you don't see those things, or other common items like ceiling light fixtures, closet build-outs or bathroom accessories and towel racks, make sure you ask and have in writing that the apartment will come with those items. Those are common things missing in a brand new, never-lived-in apartment, especially a condo.

Additionally, especially if you notice that there are items that may need minor repair, be sure to state that in the lease and ask who you should direct maintenance requests to. This is one of the most important questions to ask. In apartment buildings, maintenance requests are handled directly through the property manager office or leasing office. But if you are renting a condo, you will need to know from the landlord who you can call if you have a maintenance issue in the unit or need to get questions answered once you've moved in.



What is the building's guest policy?


Most leases include some sort of policy that determines how long a guest may stay with you, and how many guests are allowed. Find out in advance to avoid any unpleasant surprises. 



Where will my guests park and how much does it cost?


Ask about the amount of guest parking available on the premises and how much it will cost your guests to park when they visit, especially overnight guests. Also, where will they park? Is there a separate guest parking lot or area?
 

Is there any storage available?


Many buildings have storage units available for residents to use. Ask whether your building has storage units and whether or not it costs extra to use one. 



What kind of public transportation is nearby?


Consider how close the property is to public transportation, and whether that is important to you or your guests. In Miami, either Miami Beach or the newer constructions in Edgewater, Downtown, and Brickell would be your best bet for living in a walkable district with great access to public transportation.






Is the property in a good school district?


If you have kids, this is something you should be researching in advance even before you decide what neighborhood to focus on during your search for apartments.



How safe is the neighborhood?  


If you question the security of the neighborhood, take a spin through the area at night and see how you feel about it. Do some research online on apps and sites like Trulia or Zillow, which provide safety and crime data for neighborhoods, and ask people in the neighborhood to get a feel for how safe it is. 



How secure is the building?


You want to feel safe where you are living, including within your building. Ask about any specific security features in the apartment or building, such as surveillance cameras, a doorman or lobby attendant, fob access to common areas, or any other security systems or features that may be in place. All of these features will help prevent break-ins and most large buildings have security features in place.



Am I allowed to have a roommate or partner move in?


Typically, if you are renting with another person, both names must appear on the lease contract, but this may be waived in some cases. Find out what your landlord's policy is on this so you don't find yourself inadvertently violating the lease agreement. If you are living in a condo rental, the new person living with you may also need to be approved by the board and have a similar background check.  



Is renter's insurance required?


Renters insurance is actually a great idea and may be useful to protect the value of your property in the event of a robbery, fire, or flood. Typically, it also covers any injuries caused by accidents inside your apartment. We are seeing more and more rental apartments requiring renters insurance, so it's a good idea to know in advance what the policy is.



Is there an on-site management and maintenance crew? Who do I contact with any issues?


Find out what you should do in case an emergency repair is needed. In rental communities, you will likely have an onsite management company and number to call for service requests and emergency repairs. When renting a condo, maintenance and emergencies may fall on you to help sort out. Your lease will also state who is responsible for repairs of items greater than $100, usually. However, it will be good to know if your landlord has a specific handyman they prefer you to use in case of certain repairs or emergencies. If you notice a problem in a common area, report it to the building maintenance or management office.  



What types of repairs are covered in the rental agreement? 


As mentioned above, ask about the sort of repairs that the owner will cover expenses for. Typically, these should include all repairs that are not caused directly by your negligence or misuse of the property. But in some cases, things such as a clogged drain or broken fixture may be considered the tenant's responsibility. It's always good to know in advance what you'll be held responsible for and what you can count on the landlord to pay for


---

You can always ask even more questions than these if you like, but we're pretty certain that these are some of the most important questions to ask to avoid making regrettable mistakes when renting a new apartment. Take this complete checklist with you when you go apartment hunting to make sure you cover all the bases! 
If you need more help with finding a rental unit, or have additional questions, reach out to us anytime.


Share your thoughts with us
Sign up now
Get news and updates delivered to your inbox