$60 million penthouse sale at Faena House breaks Miami record
Oct 08, 2015 October 08, 2015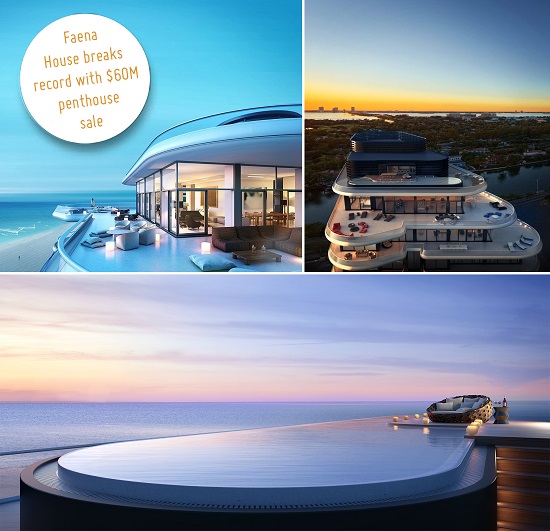 The single most expensive single family home ever sold in Miami has sold before the end of September 2015.
A buyer, whose identity remains a secret, purchased the penthouse unit at Faena House for $60 million. It was originally listed for $50 million in 2013, but went in contract in April of 2014, thereby raising its price.
The unit itself includes 12,500 square-feet of interior space, plus an additional 10,000 square-feet of exterior space, which was customized by the buyer. The unit also includes a 70 foot rooftop pool, with stunning views of the harbor, the ocean, and downtown Miami.
As far as the rest of the Faena House, over half of the 42 units (reduced from 47 due to combining rooms) in the building have already sold.
The previous record for the msot expensive single family home sold in Miami was a 30,000 square-foot home in Indian Creek Village, which was sold for $47 million in 2012.
Source: thenextmiami.com
Photo credit: thenextmiami.com
Share your thoughts with us
Sign up now
Get news and updates delivered to your inbox