A Fortnight of Perfect Rhythm. Art and Beauty En Pointe…
Aug 06, 2015 August 06, 2015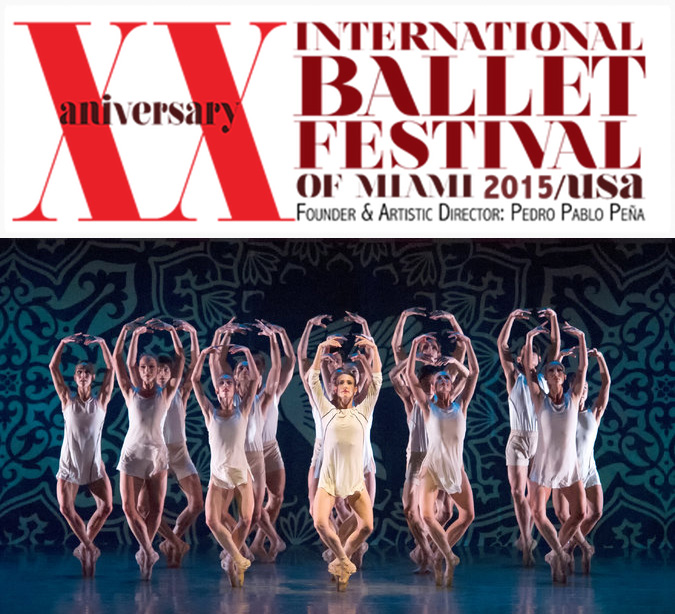 Get ready to be swept off your feet by the effortless sway of the Miami Hispanic Ballet this August 29-September 13. Enjoy the works of over a 100 artists from more than 20 ballet companies from across the world during the 20th edition of the International Ballet Festival of Miami. Top talent from Europe, Asia, Latin America and North America will join the stage with our local best for two weeks of ballet glory.
A one of a kind festival in Florida, this annual gala treats you to some fine film, art and literature along with live performances showcased across six different venues including the Chapman Conference Center at Miami Dade College Wolfson Campus, Miami Beach Cinematheque, Miami Hispanic Cultural Arts Center, Colony Theater, Fillmore Miami Beach at Jackie Gleason Theater and Dade County Auditorium.
Opening day is August 29 and will feature an invitation-only poster unveiling of the Official 20th Anniversary along with an Outdoor Dance Film Screen Projection of past performances. The Dance Film Series will be on show from September 1-6, while the art exhibit series will be on throughout the entire event.
If you're an intermediate or advanced dance student, this is your chance to take advantage of the classical ballet, modern dance and jazz workshops conducted by national and international ballet masters from September 1-11. Invited students will further get a chance to learn new style and techniques from principal dancers and artistic directors.
Also, the eagerly awaited International Young Medalists Performances will be showcased on September 4 and 5. The 6th will be dedicated to contemporary performances. And, while the Etoiles Classical Grand Gala Performance is scheduled for the 12th, you wouldn't want to miss the Festival Closing Gala of the Stars Performance on the 13th with an awards ceremony honoring the most prominent dance critic.
Share your thoughts with us
Sign up now
Get news and updates delivered to your inbox