Alleged Negligence Cause of Lawsuit against 900 Biscayne Builder
Apr 25, 2013 April 25, 2013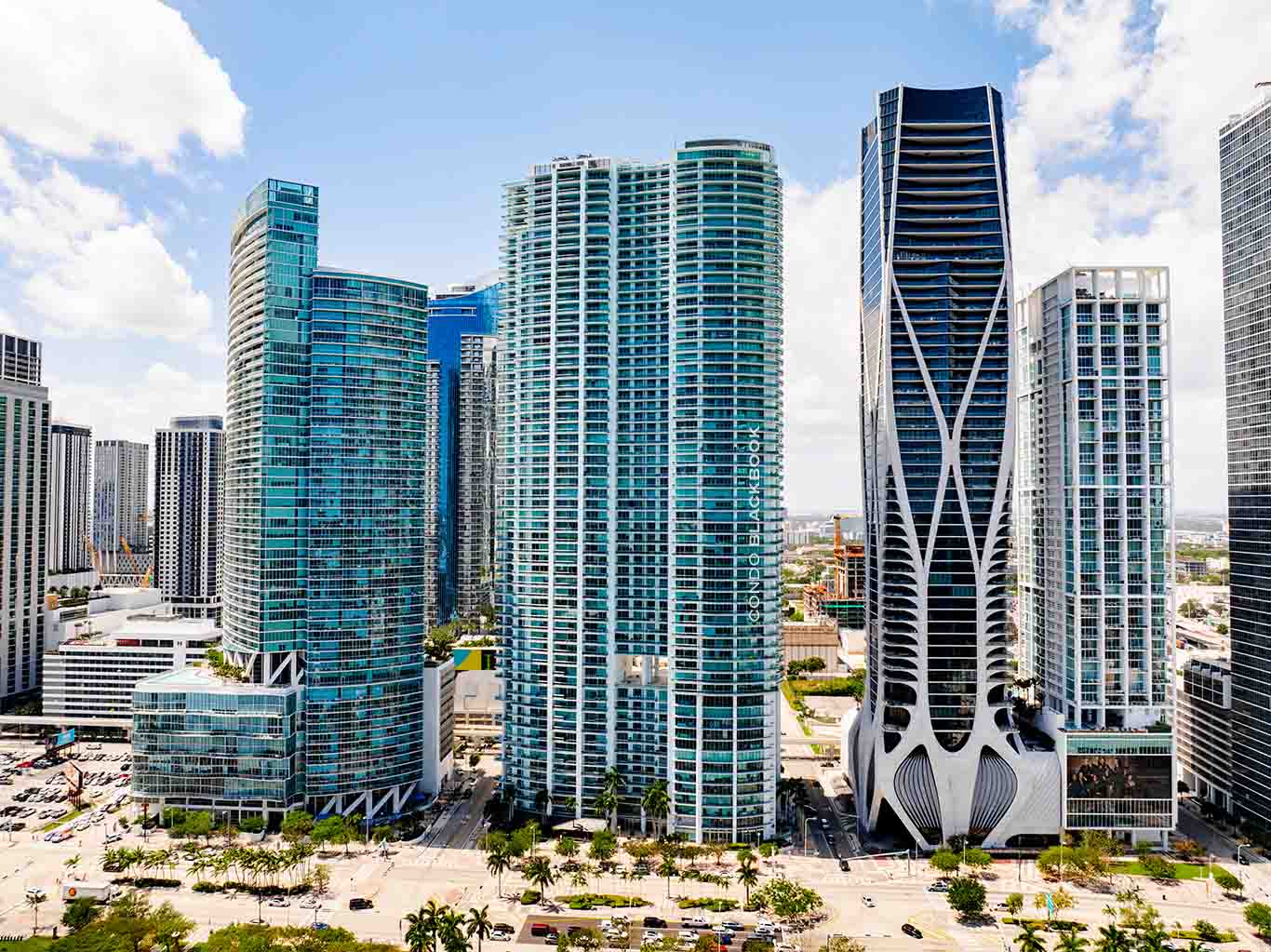 A relatively new addition to Downtown Miami's Biscayne Wall, the $175,000,000 skyscraper at 900 Biscayne Bay is at the center of a lawsuit between the owner of the structure, 900 Biscayne LLC, and the company responsible for its construction, Pavarini Construction. The construction company is in hot water over allegations that it failed to repair significant construction defects, namely in the garage waterproofing and rooftop A/C units. By ignoring requests to fix the flaws, Pavarini is accused of breaching the construction contract put in force at the start of construction in 2005.
Though the damages being sought by 900 Biscayne LLC are unspecified, the suit was filed in Florida State Court and includes a strongly worded accusation against the builder: "900 Biscayne has been damaged by the failure of Pavarini to correct all of the defects with the project in accordance with its obligations under the construction contract." The suit goes beyond the sole claim of breach of contract, pushing for further damages due to the violation of building codes. Pavarini has offered no statement regarding the suit at this time.
900 Biscayne is the fourth tallest building in Florida and is the second tallest residential building in the state. The tower reaches a height of 650 feet and contains 63 floors of residential housing units. Initially designed to rise to 712 feet, and contain 65 floors, 900 Biscayne instead received a decorative spire on its rooftop. Condos and two-level townhouses and penthouses present in the tower range in price from about $500,000 to over $3,000,000.
Share your thoughts with us
Sign up now
Get news and updates delivered to your inbox