Argentine Developer Acquires $332M loan for Luxury Condo Project
May 09, 2014 May 09, 2014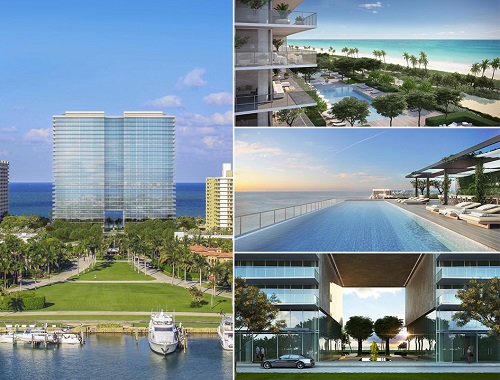 Consultatio, Argentine development company owned by Eduardo Costantini, received a $332 million construction loan for the upcoming luxury condo project, Oceana Bal Harbour.
Costantini received the mortgage from a group of lenders led by HSBC. The Argentine-owned company began development and construction for the Oceana condo in December 2013. The project includes 240 units, with all-glass walls.
"We thought it would be convenient for the company to obtain such a credit facility," Costantini said. He also mentioned that future projects, as his firm delivers the units to those who buy them, will accumulate more cash to begin other projects in Miami and New York.
The Argentine firm is close to finishing its first U.S. development, Oceana Key Biscayne. The Key Biscayne project is projected to be completed in July of 2014. Consultatio did not receive funding from investors for the Key Biscayne project.
The Oceana Bal Harbour is located on the former site of the Bal Harbour Beach Club. The transaction has not yet been recorded in Miami-Dade County records.
Source: therealdeal.com
Photo credit: Oceana - oceanaresidence.com,
Share your thoughts with us
Sign up now
Get news and updates delivered to your inbox