Biscayne Line: Wellness For Those Living On The Edge(water)
May 18, 2015 May 18, 2015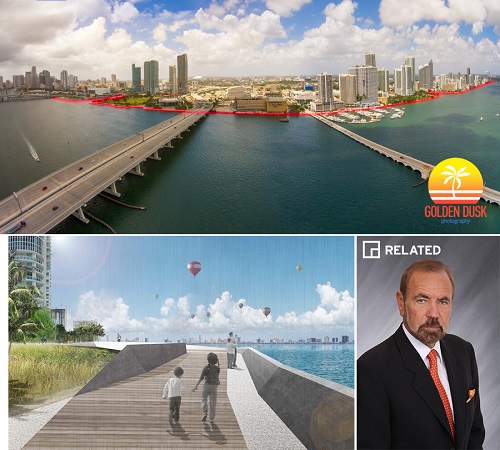 Carlos Rosso, president of Related Group, discussed his company's willingness to fund the construction of Biscayne Line in Edgewater.
Rosso stated that Jorge Perez, CEO of the Related Group, "wants to give back" to the people of Miami. They wish to create the Biscayne Line as a wellness feature, as well as helping companies sell more condos in the area.
Florida's laws, since 1979, have required new projects to allow for 20-feet of walk space between the building and the water for anyone to use. That 20 feet is more than enough to realize their vision. Some properties built before 1979, however, were not affected by those laws. Developers are trying to think outside the box and are tapping UM student talent, such as a floating walkway idea.
The Melo Group, who owns land on the walkway, agrees with these plans and is willing to give some of the land for the walkway before they begin another project there.
Biscayne Line could potentially stretch about 12 miles, from the Julia Tuttle Causeway to the shores of the Miami River.
Source: thenextmiami.com
Photo credit: Biscayne Line - thenextmiami.com, goldenduskphotography.com
Share your thoughts with us
Sign up now
Get news and updates delivered to your inbox