Board Approves Changes to Zoning for the Miami Worldcenter
Sep 17, 2014 September 17, 2014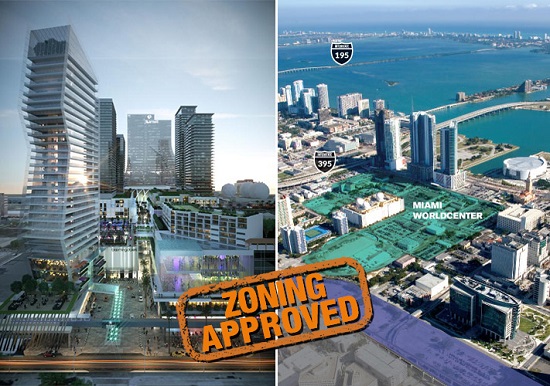 Miami Worldcenter's zoning changes were approved by every member of Miami's Planning, Zoning and Appeals Board at their most recent meeting.
About 90% of the property owners who spoke up at the zoning meeting were in agreement with the Worldcenter, and expressed their support for its construction.
Back in June, the zoning board delayed a vote after hearing Paul Savage, a lobbyist representing the operators of Grand Central Park and Grand Central Lounge, speak on the organizations' behalf.
Currently, Savage is representing clients in court who are combatting the Worldcenter's request for street closings. The request had been approved, but the appeal is still under dispute.
The City of Miami Commission will vote for the zoning changes, as well as a new development agreement for the Worldcenter mid-September.
Source: exmiami.org
Photo credit: Miami Worldcenter zoning - exmiami.org,
Share your thoughts with us
Sign up now
Get news and updates delivered to your inbox