Brazilian Banks Are Expanding And Adding Employees In Miami
Jun 16, 2015 June 16, 2015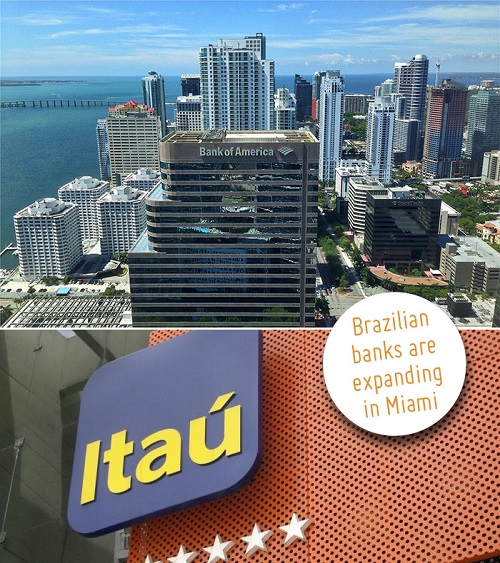 Because of the overwhelming need for Brazilian banks in Miami, many overseas banks are expanding their operations.
A few notable examples are Itaú Private Bank, XP Investimentos CCTVM SA, Grupo BTG Pactual, and Andbank.
Itaú Private Bank, a Brazil-based bank company, has increased their investments in Miami twofold to a whopping $10 billion in the last three years. They plan on increasing their workforce to 165 members soon. None of the customers of Itaú are American, due to legislation issues.
XP Investmentos CCTVM SA, a bank company based out of Brazil also, is boosting their workforce to 25 employees in the Miami area before the end of the year.
Grupo BTG Pactual from Brazil has just now opened a new office in Miami earlier in 2015.
Andbank, a bank based out of Andorra, is allowing for a greater workforce of 25-30 employees, set to be hired before the end of the year.
As the economy is crumbling in Brazil, new clientele are looking to escape the country and some come to Miami in search of better investments.
Source: thenextmiami.com
Photo credit: Miami - thenextmiami.com
Share your thoughts with us
Sign up now
Get news and updates delivered to your inbox