Brickell City Centre Finishes Construction on RISE Tower and Will Everything Finish Soon
Feb 26, 2015 February 26, 2015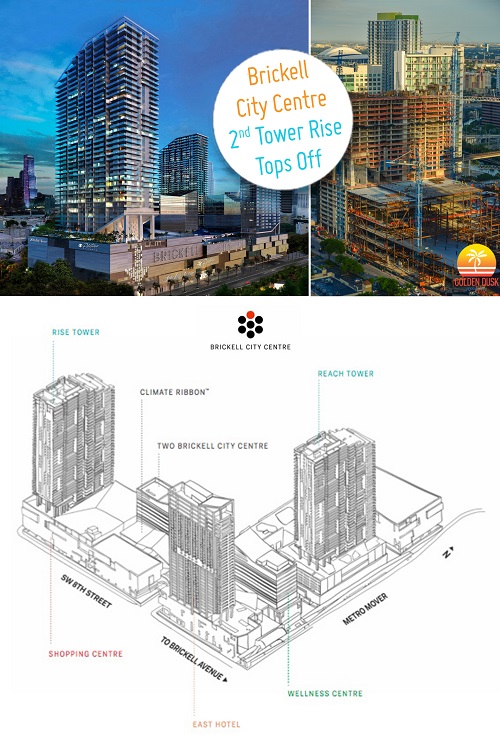 The biggest chunk of the megaproject, the west block of the Brickell City Centre, has finished construction.
The west block of the project consists of the 43-story RISE condo tower, a four-story retail center with a Saks planned to be in it, and an office tower; one of two that will be at the City Centre.
Swire Properties, the creators of the megaproject, celebrated the topping-off of the block with a ceremony. The ceremony consisted of over 700 construction workers, who put the last piece of steel on the 43rd floor and lifted the ceremonial tree to be placed on the top of the tower. After the ceremony was over, the workers were given the rest of the day off.
Construction for the second condo tower of the project, known as REACH, is believed to be finished in February sometime, and the EAST tower is to be finished in December.
Swire believes that the project will open in 2015, just as planned. Construction for the project began in 2012, and is coming together nicely.
Source: thenextmiami.com
Photo credit: Brickell City Centre - goldenduskphotography.com thenextmiami.com
Share your thoughts with us
Sign up now
Get news and updates delivered to your inbox