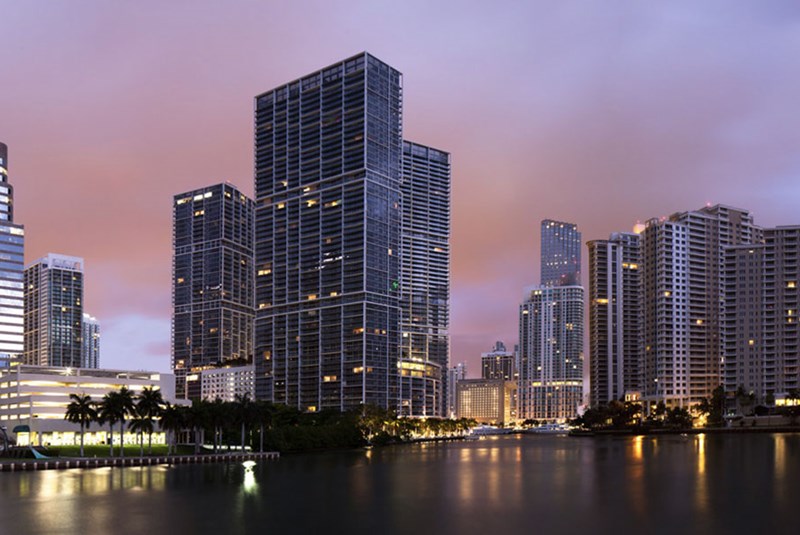 Jun 13, 2019 June 13, 2019
The Brickell neighborhood, and its adjacent Brickell Key, are among Miami's most desirable neighborhoods for young professionals who want a walkable lifestyle close to where they work and play. But there are some major differences between the two neighborhoods. If you're trying to decide between moving to Brickell or Brickell Key, here are some points to consider about each location.


Lifestyle
Miami's high-powered Brickell neighborhood is known as the "Manhattan of the South." Brickell is where you go when you want to revel in the urban lifestyle, surrounded by highrise condos and office buildings, and with tons of restaurant and nightlife options on every corner.
Brickell Key is a separate island, a tranquil residential enclave right beside the urban hustle-bustle of Brickell. There is only one way in and out of Brickell Key, so it feels like a small village. Brickell Key has quiet streets with speed bumps galore. It has its own markets, including a flower shop, beauty salon and spa, as well as restaurants and small businesses.


Brickell City Center - Brickell, Miami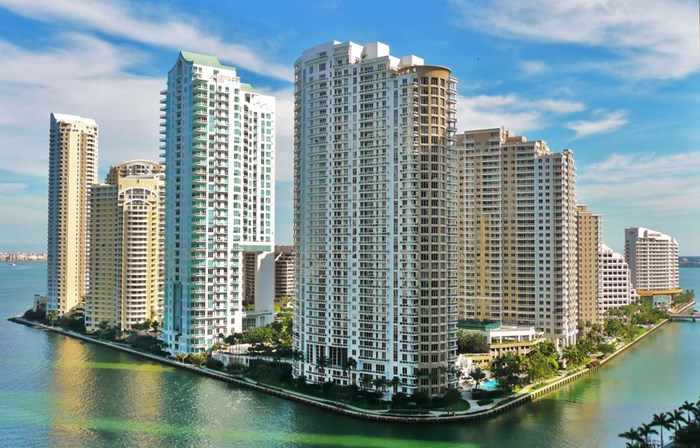 Brickell Key - Brickell, Miami


Safety
While both neighborhoods are considered safe, Brickell is much more urban. Brickell is Miami's most dense neighborhood, with many entry points, and many establishments that are open round-the-clock.
Naturally, Brickell Key is innately safer because it is a small island with only one way in and out, through a video-monitored guard-gate. There are no boat docks on Brickell Key, so the prospect of entering by boat is also unlikely. Brickell Key is a quiet neighborhood with not much happening late at night.


Walkability
There is nowhere more walkable than Brickell. Dense and busy, Brickell is home to a plethora of restaurants, shops, yoga studios, cafés, galleries, and nightclubs, all within a few blocks of one another.
In Brickell Key you may walk to small neighborhood restaurants, shops, and local businesses, but if you want a wider range of options, simply take a short walk into neighboring Brickell.


Transportation
Brickell has the free Miami Trolley, as well as many convenient Metromover and Metrorail stations that will help you get around within the immediate area and other parts of metropolitan Miami. For cars, it can get fairly congested due to the occasional Brickell Bridge openings, and also just in general due to the density.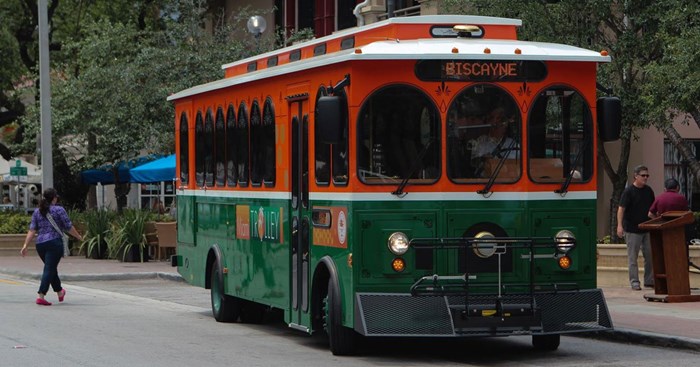 Brickell Key rarely gets congested when going into the key, but you may encounter a few hiccups when driving out during rush hour. A short walk from Brickell and all of its amenities, there is also a shuttle bus that circulates between Brickell Key and the Brickell Metrorail/Metromover station, connecting you to all of Miami.


Arts & Entertainment
Brickell is dotted with art galleries and unlimited nightlife, while Brickell Key is more suburban; however, both neighborhoods are within minutes of the Arts & Entertainment District in Downtown Miami, as well as Museum Park, the Design District, and Wynwood.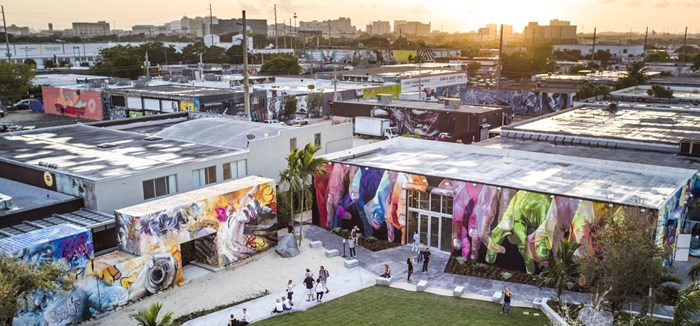 Wynwood District


Parks and Green Space
Brickell has a few unique and beautiful parks.
Simpson Park

is a beautiful tropical enclave of hardwood hammocks nestled within the urban density, and a great place to escape and go for a stroll.

Brickell Park

on

Brickell Avenue

, is an interesting pre-Columbian archeological site, as well as a mausoleum that belongs to the Brickell family, preserved by Miami's Historic Preservation Society, and a great place to learn about local history while enjoying the waterfont.

Miami Circle Park

also known as the

Miami Circle at Brickell Point

, is another fascinating archaeological site on the waterfront, consisting of a perfect circle of limestone that is believed to have been built by the Tequesta Indians between 1700 and 2000 years ago.
Brickell Key has several small parks and green spaces, in addition to a walking/jogging track that circulates through the whole island. Brickell Key Park, located on the southernmost tip of the island, provides a balmy waterfront oasis scattered with swaying palm trees.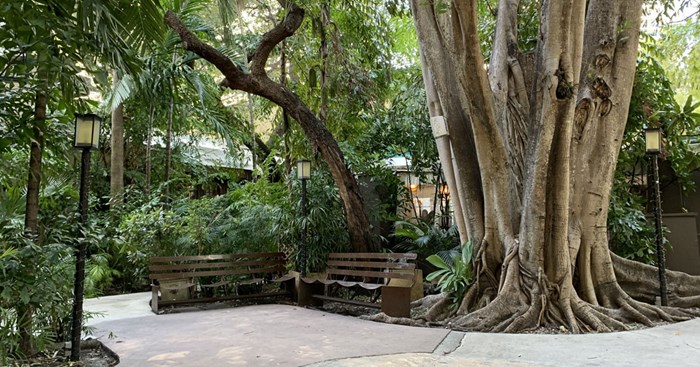 Allen Morris Brickell Park. Photo credit: Phillip Pessar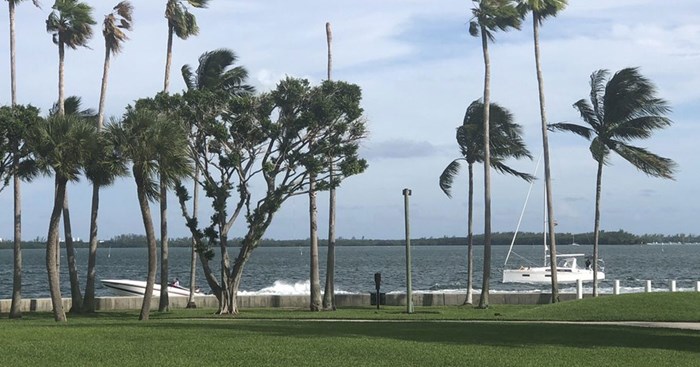 Brickell Key Park. Photo credit: Ariel W.


Shopping
Brickell is one of Miami's premier shopping districts, with Brickell City Center and Mary Brickell Village hosting an array of chic shops and boutiques.
Brickell Key is limited to neighborhood conveniences; however Brickell City Center is only a 15 minute walk from even the furthest point in the key.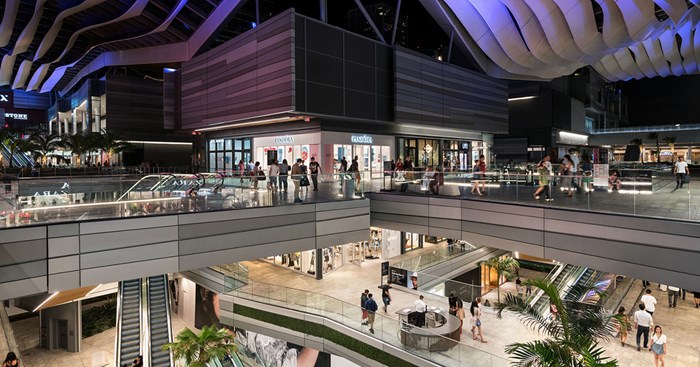 Restaurants
Brickell is known for its huge assortment of eateries, including the many that are housed within the food hall at Brickell City Center, as well as a plethora of restaurants, bistros, cafés, bars and nightclubs where you can snack, dine, or enjoy cocktails.
Brickell Key, on the other hand, is home to only a few select restaurants, including the Islanders Marketplace, Mandarin Oriental, Café Sambal, and the highly celebrated Azul. The local M-Bar - welcomes you with floor to ceiling windows and gorgeous bay and city views, along with 250 varieties of martinis.



La Mar - Key Brickell, Miami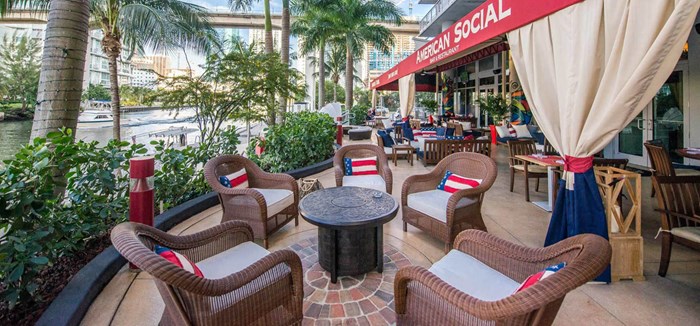 Which Neighborhood is Better? Brickell Key or Brickell
Neither is better, they are different and oh-so-close. If you want to split hairs about walkability and convenience, Brickell is the clear winner. If you want to have a quiet type of lifestyle but have uber-accessibility to anything you could imagine just across a mini-bridge, then Brickell Key is the way to go.


---

Cover photo credit: Jimmy Baikovicius
Share your thoughts with us
Sign up now
Get news and updates delivered to your inbox