Construction Begins on Related's Long-Awaited Paraiso Bay
Jul 23, 2014 July 23, 2014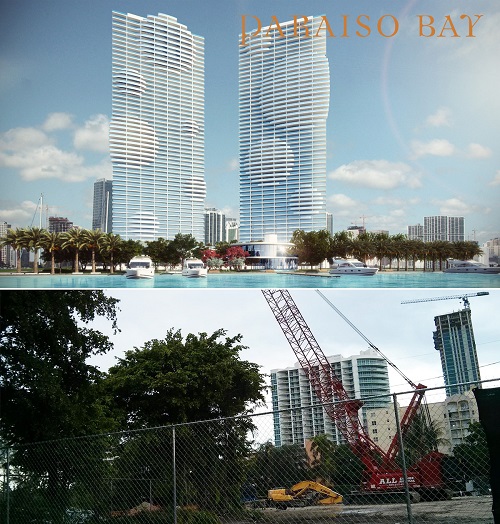 Construction teams are working away at the Related Group's long awaited Paraiso Bay project.
The Related Group planned for Paraiso Bay to be one of the largest multifamily developments in the history of Miami, with almost 1,400 units planned between four separate condo towers.
However, project has caused some controversy. Related engaged in a strange land swapping deal, with a shrinking public park area promised to the city.
Originally, Related offered the city a deal, where they would give the deed for a small park, worth approximately $3 million, near Paraiso to the city to allow for the public to use in return for planning and zoning approval on the project.
The park is now steadily shrinking. Related now plans on adding a private beach club instead of a dog park and playground.
The park has only 20,000 square-feet of space left that Related is supposed to give to the city.
Source: exmiami.org
Photo credit: Construction - exmiami.org,
Share your thoughts with us
Sign up now
Get news and updates delivered to your inbox