December Events 2021: Holiday concerts, Christmas specials, New Year's Eve celebrations, and more in Fort Lauderdale!
Dec 01, 2021 December 01, 2021
It's pouring events in Fort Lauderdale and we have a juicy roundup for you to make the most of the holidays. With a baker's dozen of tree lightings, holiday décor, and Nutcracker ballet events around town, we have you and the family sorted for fun things to do this holiday season. 
And New Year's Eve is right around the corner, so we curated a list of the best cruises, parties, and family-friendly celebrations in and around Fort Lauderdale as well.
With the weather so nice and air so cheery, a nice holiday concert, movie under the stars, or other holiday-themed performances will fit right into your December. 
Read on to see our complete list of Things to Do this Holiday Season, Christmas and New Year's Eve in Fort Lauderdale:


---
Things to Do in Fort Lauderdale - December Events at a Glance
---

Special: Christmas 2021 Events
Special: New Year's Eve 2022 Events
December 2021: Fort Lauderdale In-person Events
December 2021: Fort Lauderdale Virtual Events
---
Special: Christmas 2021 Events in Fort Lauderdale
---

Holiday Lighting and Décor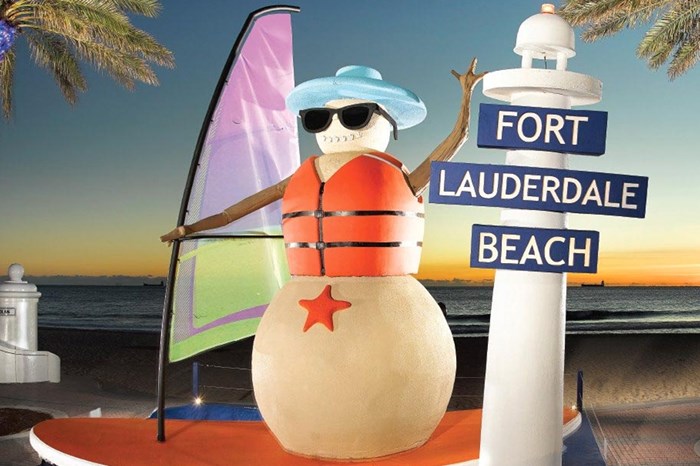 There's no better time to tour the city than when it lights up for the holidays. See below for a curation of the best winter wonderlands, holiday décor, and lit Christmas trees around Fort Lauderdale to stay in the holiday spirit all month long:
Nutcracker Performances Around Fort Lauderdale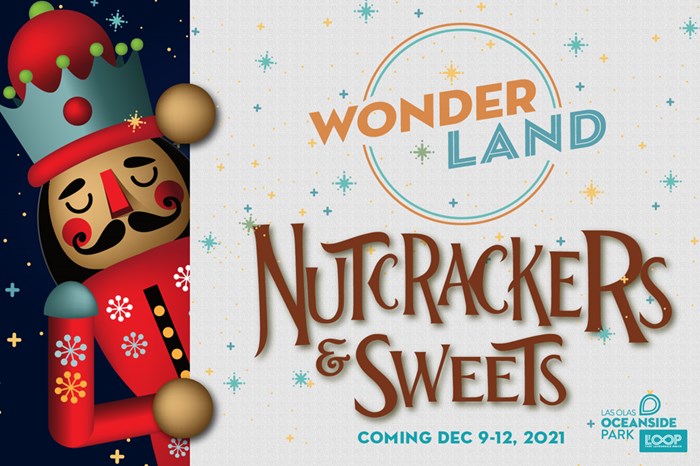 It won't quite feel like the holidays without watching one Nutcracker performance, will it? Here's a roundup of where you can expect to catch the musical in Fort Lauderdale this December:
More Holiday Events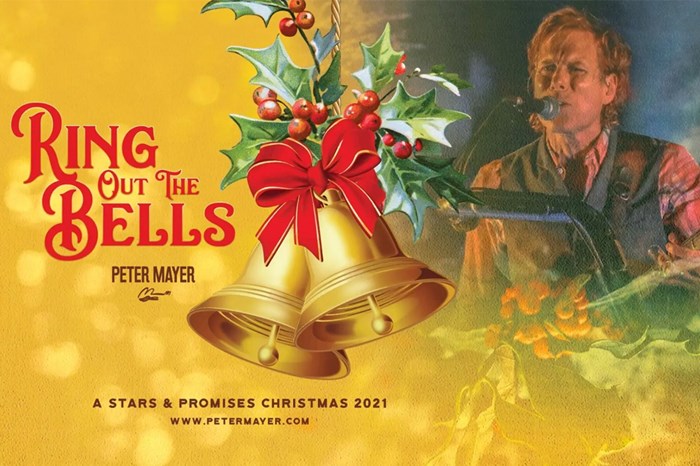 ---
Special: New Year's Eve 2022 Events in Fort Lauderdale
---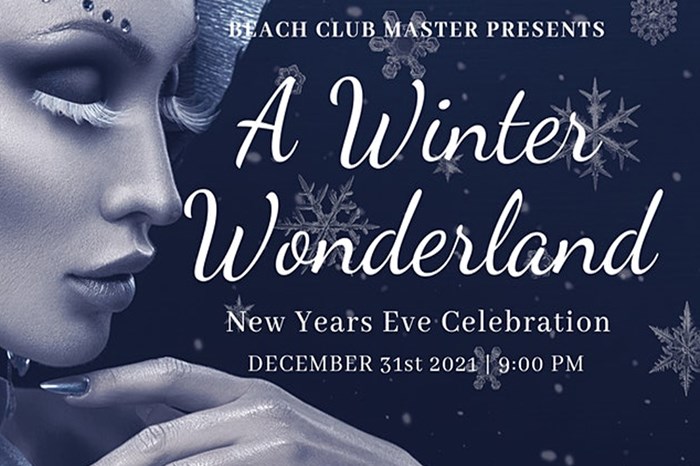 There's a lot happening for New Year's Eve around town, and here's how you can make the most of the 31st:
---
December 2021: In-Person Events in Fort Lauderdale
---
Hard Rock Hotel & Casino, 1 Seminole Way, Hollywood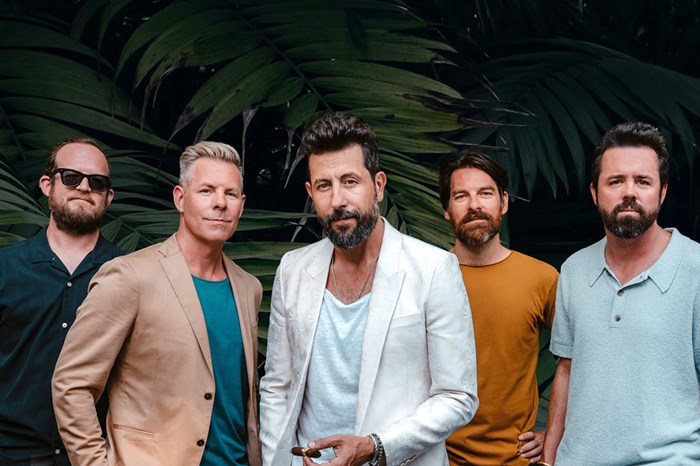 This December, the Hard Rock Hotel has quite a show up its sleeve:
December 7th: The Sports Illustrated Awards 2021 take over the hotel & casino on the 7th, with a lively awards ceremony hosted by DJ Khaled & Cari Champion.
December 8th: "Comedy 4 A Cause" night with Comedian Brian Regan will start a laugh riot to support "Neighbors 4 Neighbors" - a nationally recognized nonprofit connecting those in need with those who can help.
December 10th: Old Dominion, one of the hottest breaking bands out of Nashville, will be rocking the venue on the 10th with their clever lyrics and infectious sound that continues hitting gold since 2014.
December 27th: Roll into Jim Gaffigan's 'The Fun Tour!' on the 27th. The three-time Grammy-nominated comedian, actor, writer, producer, and Emmy-winning performer is best known for his unique brand of humor, largely revolving around his observations on life.
For the full schedule of acts and events, go here.
Sistrunk Marketplace, 115 NW 6th Street, Fort Lauderdale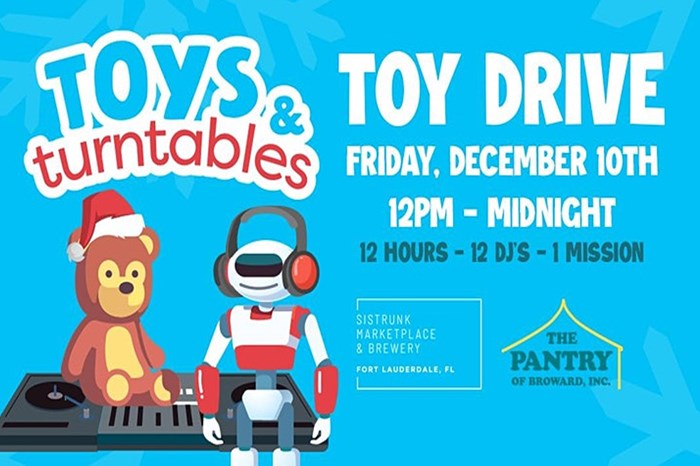 It's 12 hours of nonstop holiday music for a mission! Bring along a toy to donate and join some of the top DJs in town to rock holiday jams plus meet Santa. Those looking for a little extra motivation will find it in the 'drinks specials' that will spillover after 10 p.m.  
Coral Springs Museum of Art, 2855A Coral Springs Dr, Coral Springs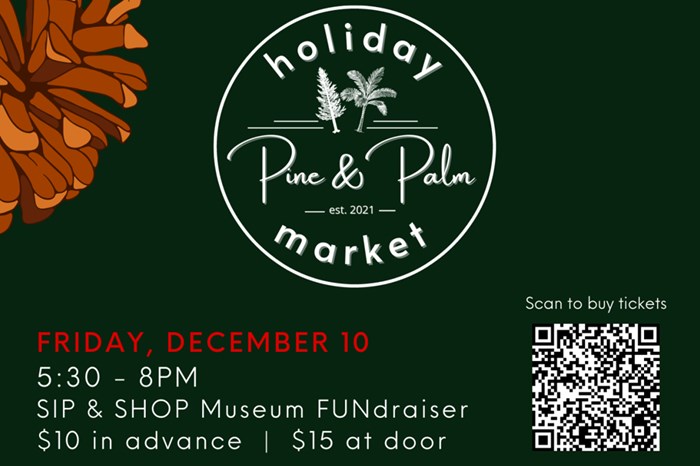 Sip, shop, celebrate, make art, and give a little while you're at it! On the 10th, the museum is hosting a FUNdraiser featuring a happy hour and plenty of art-making stations – from wreath making to gift wrapping, ornament decoration, and more – so you can pick up some handy skills for the holidays along the evening. 
On the 11th, walk by to enjoy light bites, sweet treats, first dibs on sale items, free giveaways, music, more art-making, and lots of other fun activities at this weekend public market.
Amaturo Theater at The Broward Center for the Performing Arts, 581 W Las Olas Blvd, Fort Lauderdale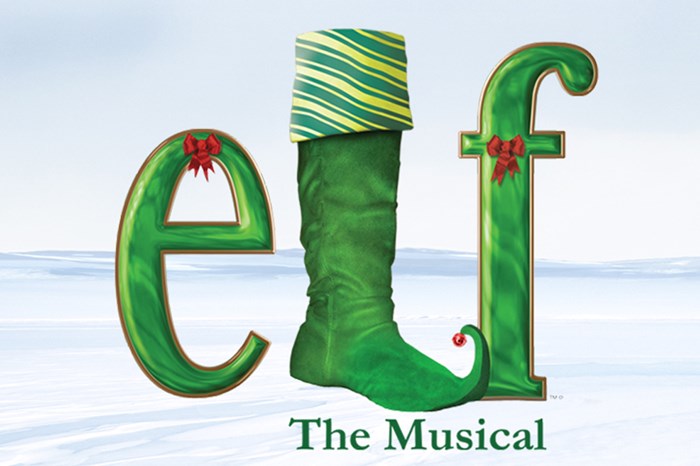 With songs by Tony Award nominees, this modern-day take on the holiday classic will have you following Buddy - a young orphan who makes it to the North Pole but comes back to New York City to help everyone remember the true meaning of Christmas. The perfect pick to get you started on the holiday musicals scene this season.
Lillian S. Wells Hall at The Parker Playhouse, 707 NE 8th Street, Fort Lauderdale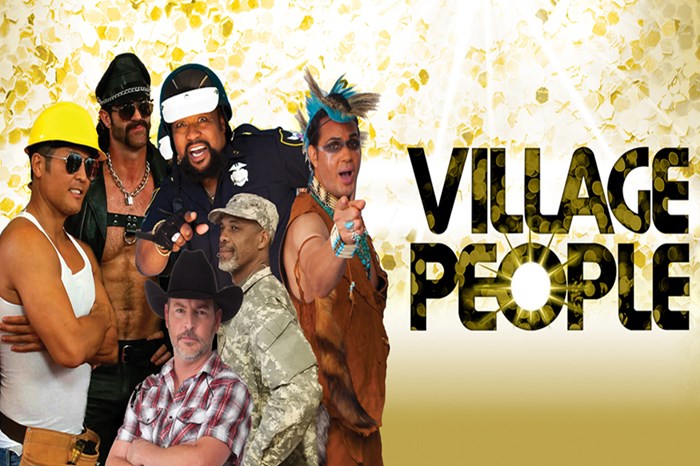 It's time to break out your dancing shoes and sing along to "Y-M-C-A!" The original lead singer of "Village People" is back performing smash hits from the group that have made their way into people's hearts and lives over the past four decades. These undisputed Kings of Disco will be performing "Hot Cop," "Macho Man," "Can't Stop the Music," "Go West," and more iconic hits at the neoclassical theater.
Rose & Alfred Miniaci Performing Arts Center, 3100 Ray Ferrero Jr Blvd, Davie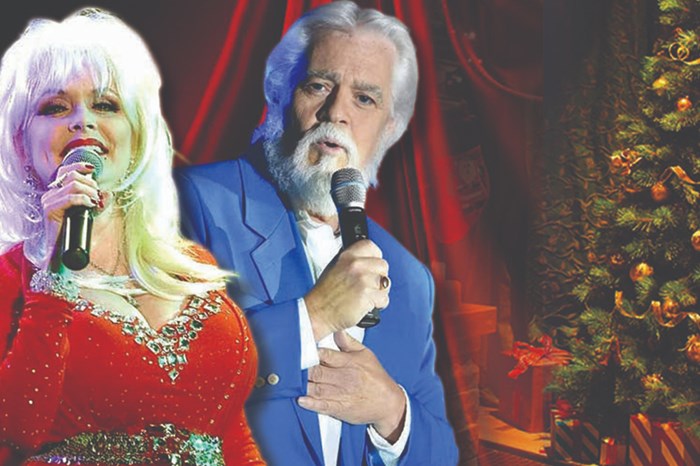 If you're a fan of Dolly and Kenny, then you won't want to miss this Christmas Tribute to the two legends of country music. Featuring tribute performers Becca Braxxon and Tim Sells, expect a heartwarming evening that will feature all your favorite holiday songs, and then some. The show is expected to be full of surprises and will conclude with picture time with Mr. and Mrs. Claus.
Museum of Discovery and Science, 401 SW 2nd St, Fort Lauderdale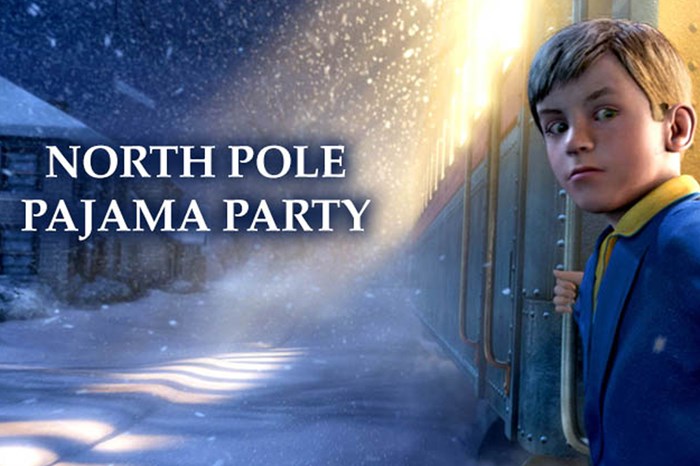 Take a shortcut to the North Pole as you land at this pajama party at MODS. Come dressed as an elf or simply in your pajamas to enjoy this fun Saturday morning. The celebration comes complete with a holiday science show, a tropical "snowball" throwing station, make-and-take snow globes, build your own snowman session, holiday storytime, a special screening of The Polar Express, and lots more.
NSU Art Museum, 1 E Las Olas Blvd, Fort Lauderdale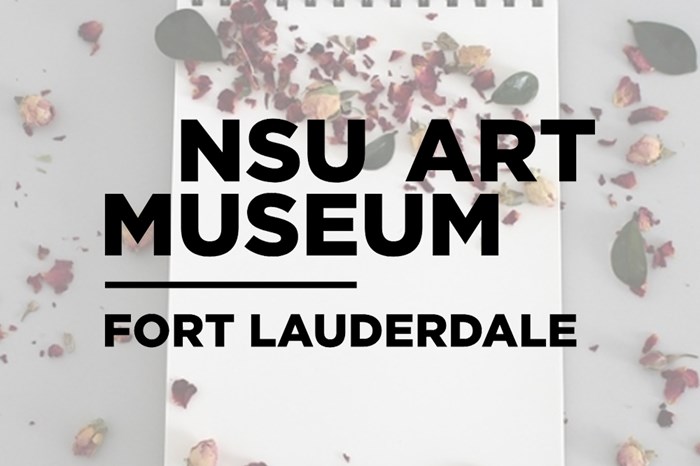 After months of being held online, you can now enjoy this creative therapeutic session in-person at the NSU Art Museum. Inspired by the artwork of Margarita Cano, this afternoon workshop will have you creating a book using simple stitching techniques. The book will be designed to piece together your life journey with the help of simple images. 
Las Olas Promenade Park, 300 Las Olas Circle, Fort Lauderdale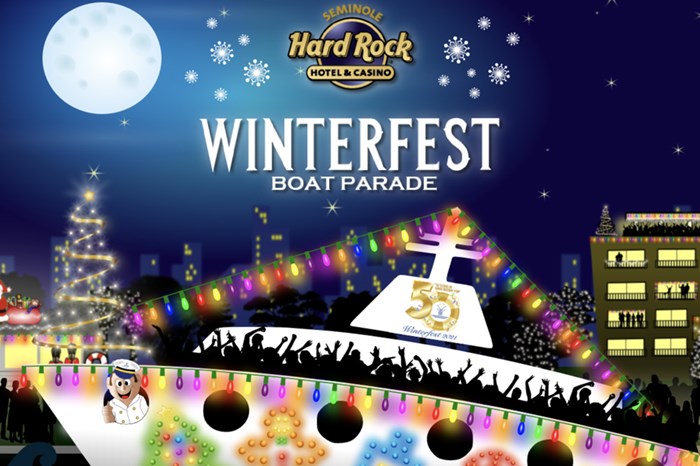 It's a holiday tradition you won't want to miss! Boats of all shapes and sizes will go cruising along the river and Intracoastal, decked up in their finest holiday attire, lights, and shimmer. Sporting the theme "50 Years of Hard Rockin' Fun" this year, the 12-mile parade is a complete sensory feast with iconic rock images, music, and décor. Kids and adults of all ages are welcome. Get more info on the outdoor viewing areas here. 
Riverside Hotel Fort Lauderdale, 620 East Las Olas Boulevard, Fort Lauderdale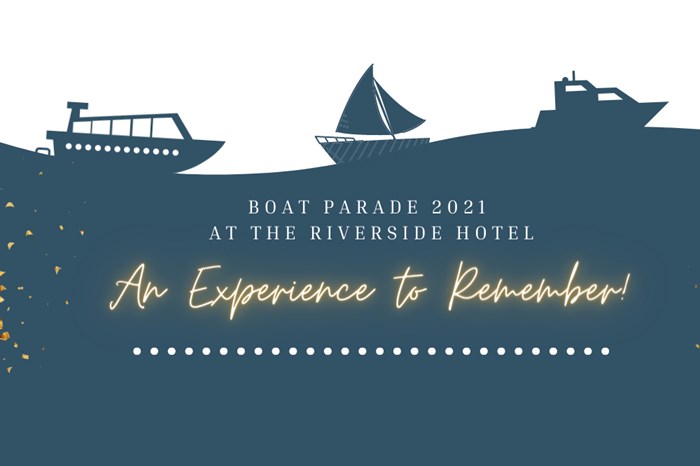 Make your own stunning memories of the Winterfest Boat Parade from 4 unique viewing areas at the Riverside Hotel. Dine at Wild Sea Las Olas, Golden Lyon Vintage Pub, or Preston's Wine & Martini Lounge before the parade starts. Once you've had your fill of the parade, head over to the 3-hour open bar to grab your favorite holiday cocktails.
Village at Gulfstream Park, 901 S Federal Hwy, Hallandale Beach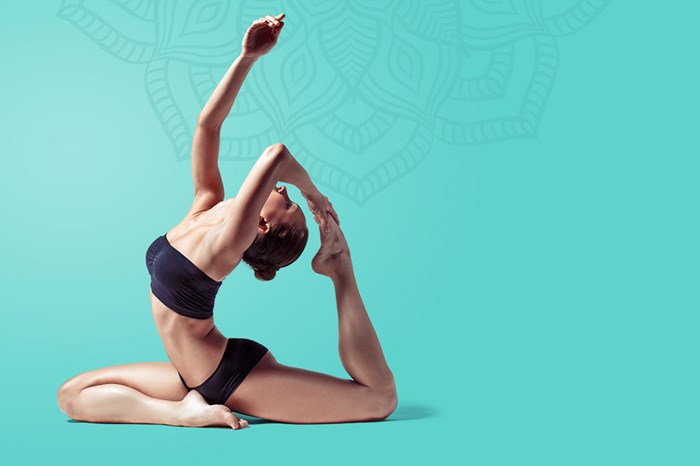 Get flowing and glowing as you attend South Florida's Premiere Yoga Festival. With 25+ yoga classes and workshops, a kids' zone, kirtan, and vendor village, you're sure to find your tribe at this Yoga Fun Day fest. There will also be live music, a healing zone, artists ally, vegan & plant-based vendors for a wholistic experience.
Hollywood ArtsPark, 1 N Young Circle, Hollywood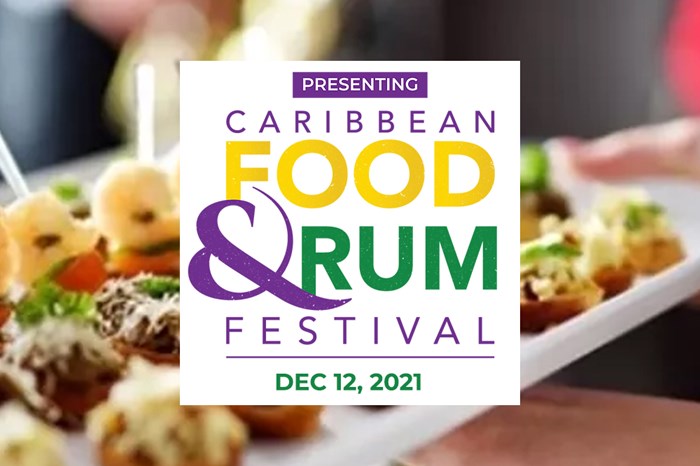 Come and celebrate Caribbean American heritage with some lip-smacking food and island-style entertainment. With a variety of cuisines to choose from, your tastebuds will get a tour of the Bahamas, Jamaica, Haiti, Trinidad & Tobago closer home. There will also be plenty of delicious rum and spirits from the islands to indulge in. Live Reggae performances and a KidsVille make it the perfect weekend treat for the entire family to enjoy.
Lillian S. Wells Hall at The Parker, 707 NE 8th Street, Fort Lauderdale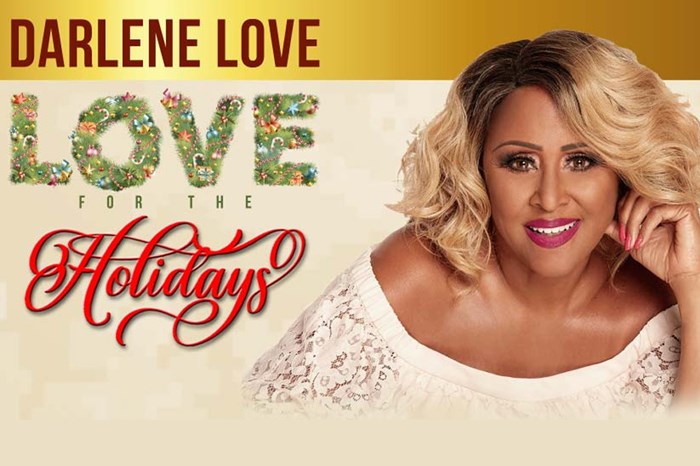 Grammy Award Winner and Rock & Roll Hall of Famer, Darlene Love will be live in concert at The Parker for the holidays. Join the queen of rock and roll as she takes you down memory lane with smash hits such as "(Today I Met) The Boy I'm Gonna Marry," "He's a Rebel," and her signature song, "Christmas (Baby Please Come Home)." You won't want to miss this once-in-a-lifetime holiday performance by the diva.
Laura Ward Riverwalk Plaza, 420 Southeast 6th Ave, Fort Lauderdale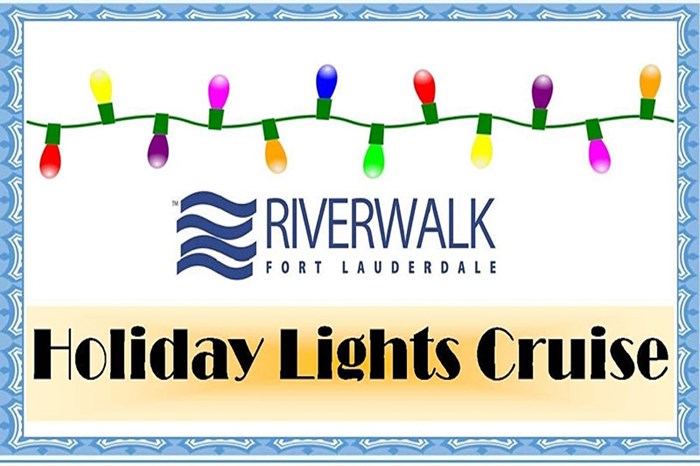 Skip town for a relaxing holiday evening aboard the Water Taxi. Cruising the dazzling waterways of Fort Lauderdale, this scenic tour is your front row ticket to basking in the holiday glow of beautifully decorated homes and businesses lining Fort Lauderdale's waterways. An open bar and snacks station complete the wholesome experience.
Las Olas Oceanside Park, 3000 E Las Olas Blvd, Fort Lauderdale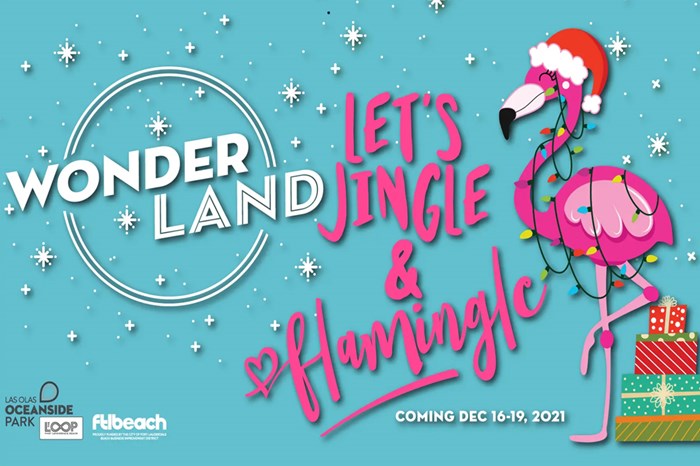 Celebrate the holidays in true Florida style at this beachside soiree. The four-day celebration kicks off with an open-air screening of the "National Lampoon's Christmas Vacation." There will also be a holiday market, Santa driving in on a Shasta RV, a Christmas song flash mob, a holiday toy drive, yoga with Lisa, jazz-y Christmas concerts, and much more. Check out the full schedule here.
The Center, 2855 Coral Springs Drive, Coral Springs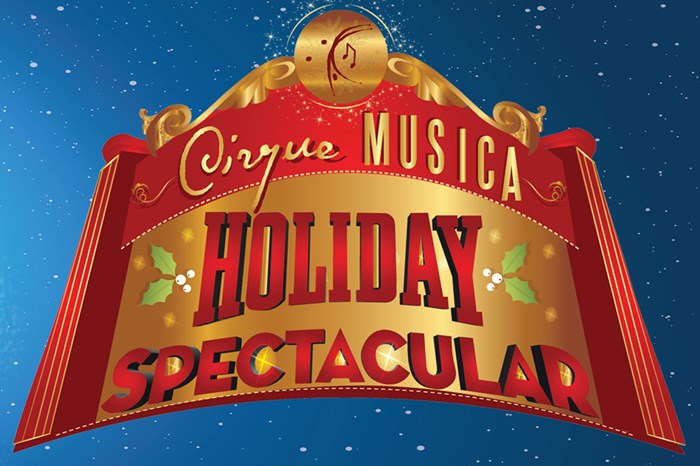 Bringing you one of the best cirques acts in town, The Coral Springs Center for performing arts welcomes you and the family this holiday season. The all-new production will feature a world-renowned cast performing gravity-defying acts on some of the greatest holiday hits of all time. The VIP experience will further feature a red-carpet entry, premium seating, pre-show meet-and-greet, digital photography, and Cirque Musica merchandise.
History Fort Lauderdale, 231 SW Second Ave, Fort Lauderdale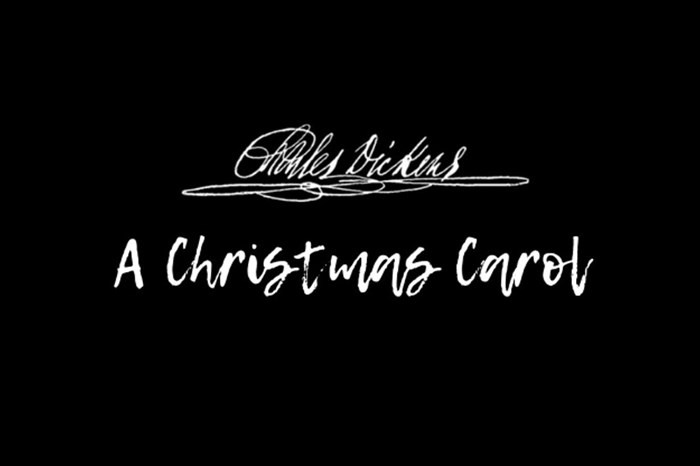 Go live a moment of history as The Shakespeare Sound Company brings to life a classic. Experience "A Christmas Carol" with the help of this multimedia performance company that is known for its spectacular revival of classic pieces.
Flamingo Gardens, 3750 S. Flamingo Rd, Davie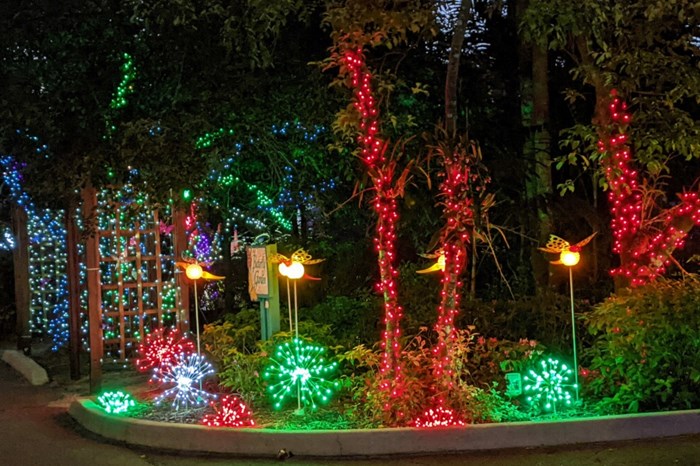 Thousands of lights, nightly musical performances, and visits with Santa are set to take over this exotic botanical garden and wildlife sanctuary for the holidays. These after-hour tours will make that out-of-town trip absolutely worth it, as you enjoy a variety of performances each night, grab your favorite holiday treats from Flamingo Café, and experience a different side to the garden.
Aventura Arts & Cultural Center, 3385 NE 188th St, Aventura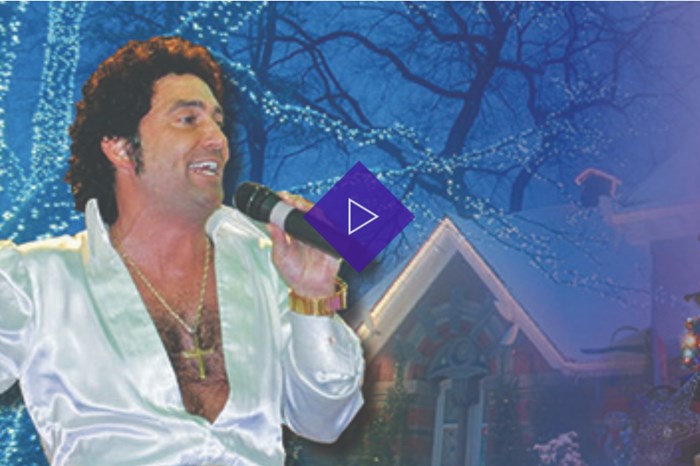 Tom Jones fans – it doesn't get better than this! Dave La Fame, the best Tom Jones tribute artist in the world will be performing live at the Aventura Arts & Cultural Center. Complete with stage props and costume changes, bring along the family to experience the energy and glamor of the 70s and 80s on this nostalgic night.
Las Olas Oceanside Park, 3000 E Las Olas Blvd, Fort Lauderdale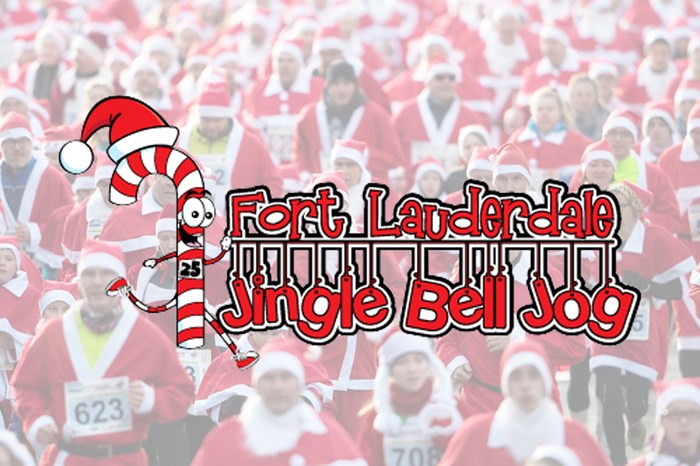 This annual running event goes all out to honor the holiday season. Each and every participant gets a Santa Suit costume and a pair of Jingle Bells to tie to their shoes. Complete with mistletoe, eggnog, reindeers, and elves, this beachside run even features holiday-themed medals for its winners.
FLA Live Arena, 1 Panther Parkway, Sunrise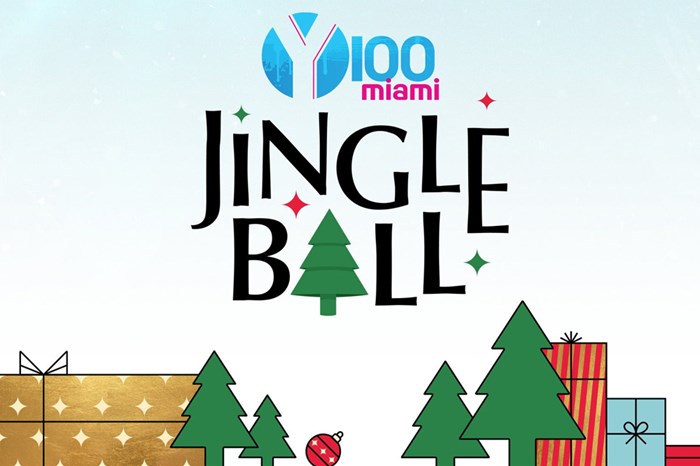 With an all-star lineup, Miami's #1 Hit Music Station will be putting forward a show to remember. Get your tickets early to catch world-class acts such as Doja Cat, Megan Thee Stallion, Black Eyed Peas, Dixie D'Amelio, and more performing live at this holiday concert.
Las Olas Oceanside Park, 3000 E Las Olas Blvd, Fort Lauderdale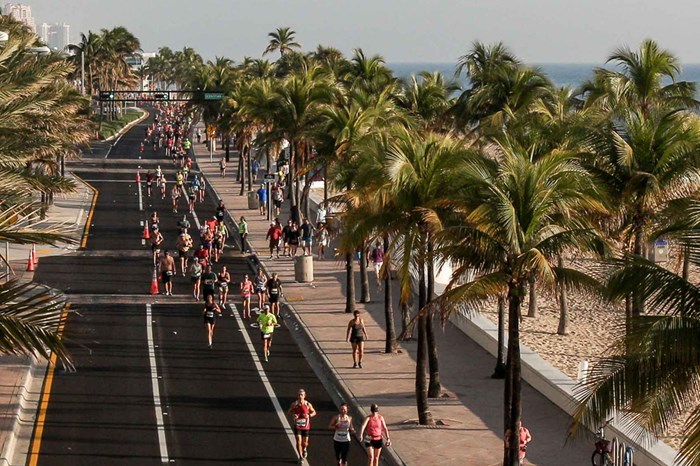 Those looking for more serious competition will find their match in this 13.1 Fort Lauderdale half-marathon, Relay, and 5K. The half marathon and 5K circles around some of the most scenic routes in Fort Lauderdale and along the A1A. Find more information on the 13.1 main event here, the relay race here, and the quick-n-dirty 5K here. Finish to get a seashell-themed medal.
South Side Cultural Arts Center, 701 S. Andrews Ave, Fort Lauderdale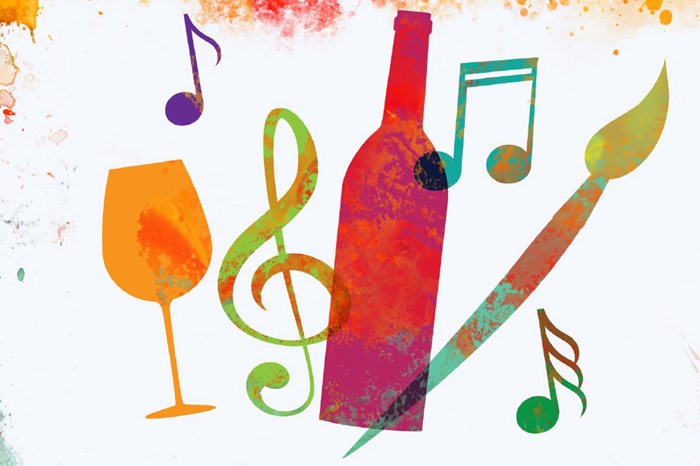 This free, adult wine and art social is just what the doctor ordered for a fun winter weekend. The last one in its series, this early evening affair will feature a wine pairing demo, an art presentation, and live music. There will also be a take-home canvas for $10 and a cash bar for those looking to unwind with a sundowner.
Humane Society of Broward County, 2070 Griffin Rd, Fort Lauderdale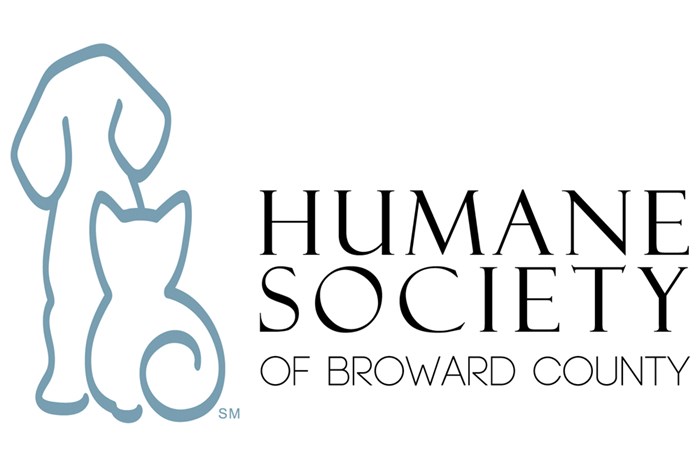 Take your little ones to the coolest kids' camp in town this holiday season. At Doggie Day Off, your kids will enjoy taking care of shelter animals, making toys and treats, learning more about their animal friends, and getting to savor a pizza lunch with special dessert. Also, those who feel ready to be pet parents could also consider taking one of these adorable animals home.
The Parker, 707 NE 8th St, Fort Lauderdale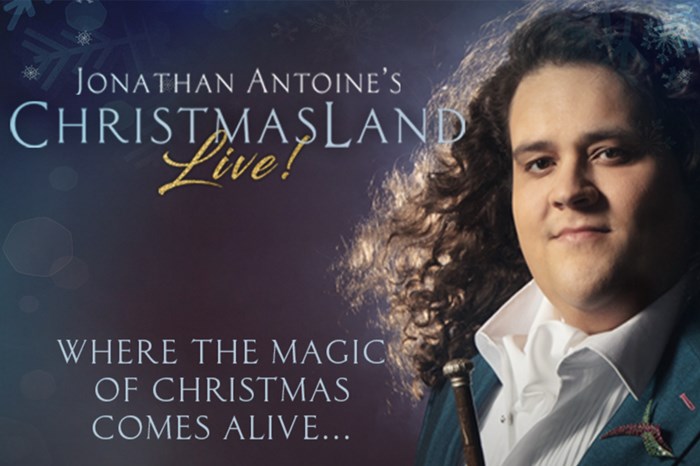 With his new holiday collection just out, catch the world's #1 best-selling tenor of today, live in concert at The Parker. The 2012 Britain's Got Talent contender and trained classical English tenor is equally appreciated by classical and pop music fans worldwide.
Au-Rene Theater at The Broward Center for the Performing Arts, 201 SW 5th Ave, Fort Lauderdale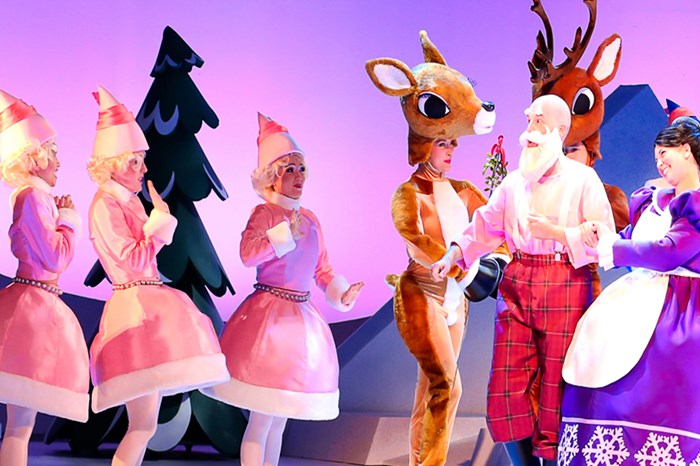 As Christmas approaches, there's no better excuse to round up friends and family and indulge in a holiday tradition. With a deep and valuable lesson of "what makes you different can be what makes you special," this fun musical scores high on entertainment as Santa Claus, Hermey the Elf, Bumble the Abominable Snow Monster, and, of course, Rudolph take audiences on a magical ride.
Lillian S. Wells Hall at The Parker, 707 NE 8th Street, Fort Lauderdale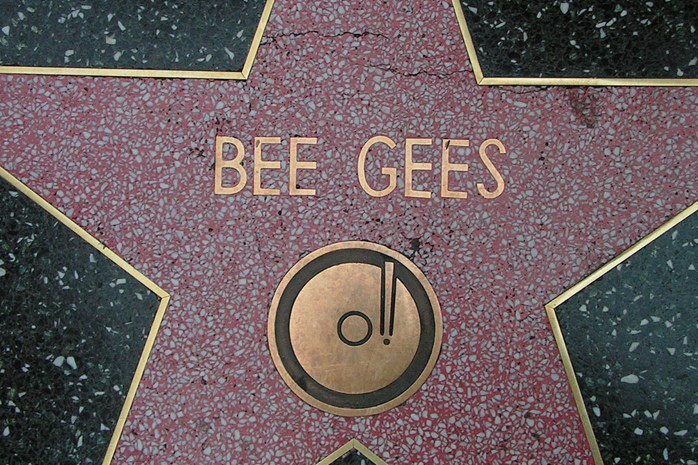 This tribute concert will have you on your toes and "staying alive" throughout the evening. Reserve a spot to be transported back in time, as you are treated to a mashup of the Bee Gees' original hits and holiday favorites.
Au-Rene Theater at The Broward Center for the Performing Arts, 201 SW 5th Ave, Fort Lauderdale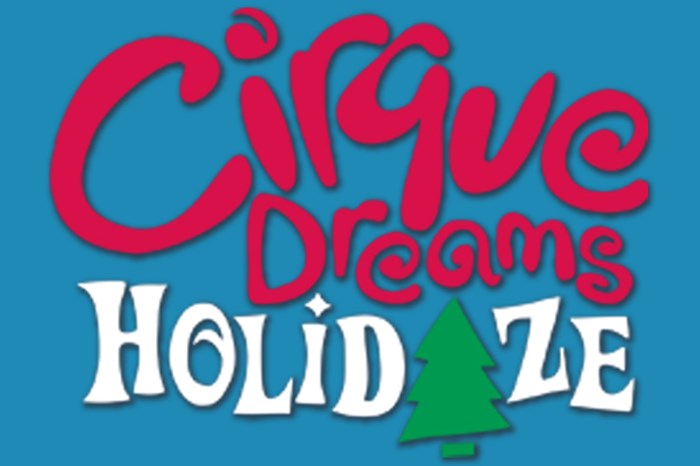 This spectacular holiday extravaganza is set to present a Broadway-style musical infused with contemporary cirque artistry that can be enjoyed by the entire family. The critically-acclaimed presentation will follow holiday storybook characters, as they go on an elaborate winter wonderland adventure.
Au-Rene Theater at The Broward Center for the Performing Arts, 201 SW 5th Ave, Fort Lauderdale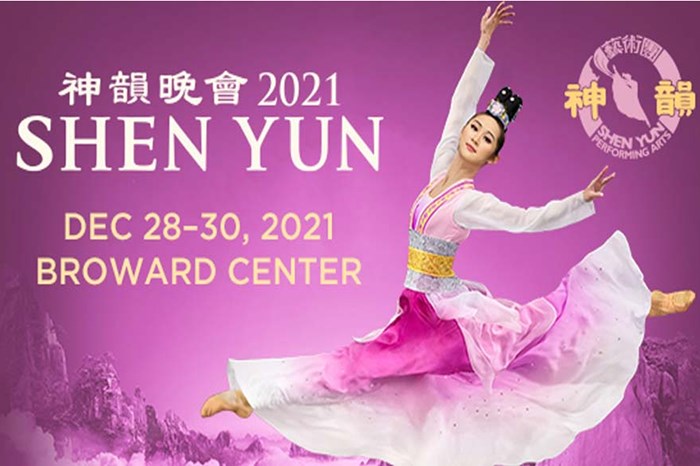 Step into the whimsical storytelling of ancient China, where you get to explore a rich cultural heritage via this classical Chinese dance, ballet and orchestra presentation.
Lillian S. Wells Hall at The Parker, 707 NE 8th Street, Fort Lauderdale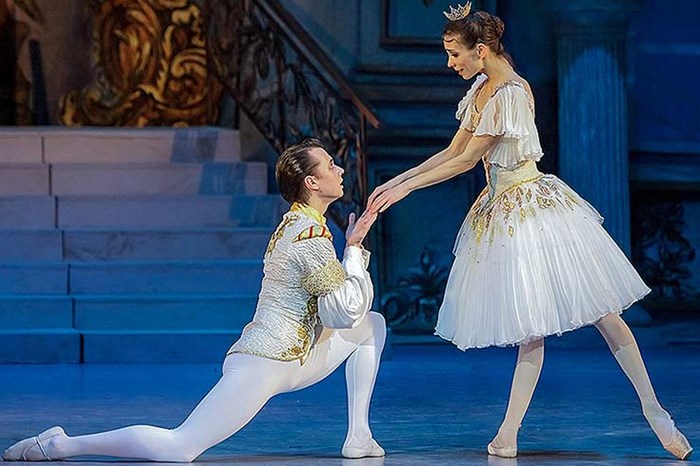 With the magic of fairy tales and the holidays rolled into one, this visually arresting ballet will be performed by 55 of Ukraine's finest performers. The two-act performance will feature music by Sergei Prokofiev and a Vladimir Vasiliev choreography to enthrall audiences of all ages.


---
December 2021: Virtual Events in Fort Lauderdale
---

Sea Turtle Season Wrap-up (recorded version available on YouTube): December 2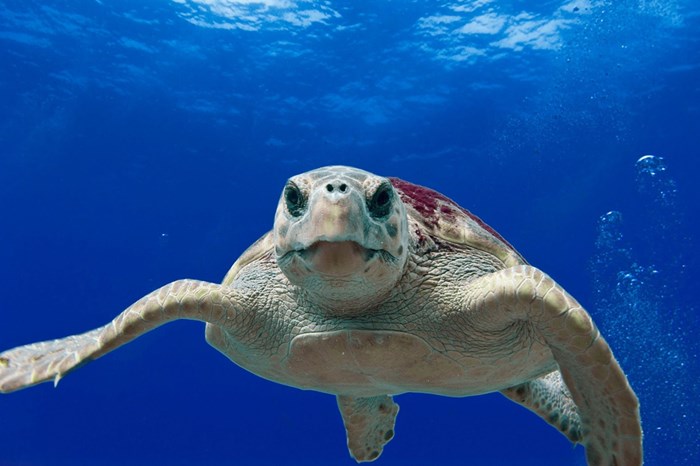 Part of their 'Distinguished Speaker Series' at the Museum of Discovery and Science, this virtual discussion will feature Derek Burkholder talking about sea turtle season, its challenges, and probable solutions. Burkholder is a Ph.D., director of the Broward County Sea Turtle Conservation Program and Marine Environmental Education Center, plus research scientist at the Guy Harvey Research Institute & Save Our Seas Shark Research Center.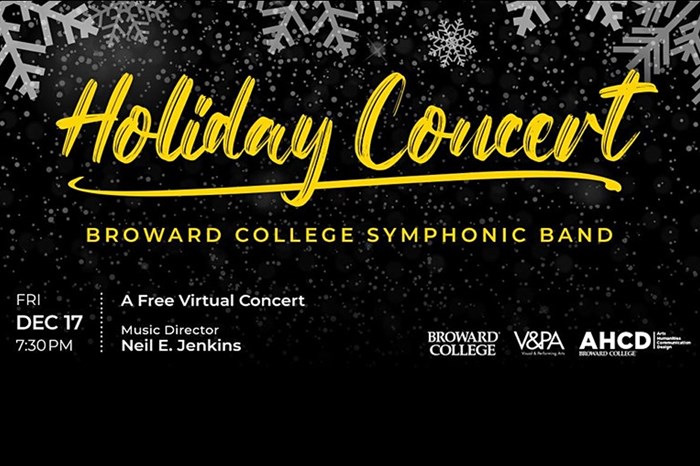 This free virtual concert will be streamed live on the 18th for a cause. Enjoy a variety of holiday-themed compositions performed by the Percussion Ensemble, Brass Choir, Woodwind Choir, and Wind Ensemble under the direction of Neil E. Jenkins. To show your support for the performers, you can even choose to donate to the college's student scholarships program here.
 
What are your plans for the holidays? We'd love to hear about them on Instagram, Facebook, YouTube, or Twitter. Let's be friends! 


---

Love to stay on top of things to do around Fort Lauderdale and Miami? Get social with us for the latest monthly updates in your inbox!
Share your thoughts with us
Sign up now
Get news and updates delivered to your inbox