Dos and Don'ts of Getting the Best Miami Real Estate Deals
Aug 17, 2020 August 17, 2020
Whether you're a first-time homebuyer or a seasoned investor, everybody knows the importance of getting a great real estate deal. But how? So, naturally, some of the most commonly asked questions I've come across in my 15-plus years as a Miami realtor based in Edgewater is, "Sep, how can I find great Miami condo investments? What should I do to get a great deal on a condo for sale in Miami?" or "Can you help me find the best deals on condos in Miami Beach?"
So, to answer all those who've ever asked me this, as well as those who're simply curious – there are no set rules to guarantee you the best condo investment or purchase in any city. However, I have compiled a list of the Dos and Don'ts when looking at Miami real estate and condo opportunities that I've seen over my many years in the field and am happy to share these insider tips with you!


The DOs of Getting a Good Deal on a Miami Condo
---



DO look at Relevant Price Comparisons (comps)
One of the first things to do when you go deal-hunting is to look at the prices of comparable properties. You can also ask your realtor to help you pull a "comp list." This will help you figure out a top and bottom range of prices. So, in the case of Miami condos, I recommend the following to get effective comparables: 
Look at properties in the same building, especially ones with similar floor plans and views. To take it a step further, look at properties in the same line in the same building. For example, if you are looking at buying unit 3301, make sure to look at other units ending in -01 that have the same sq ft which means they are most likely to have similar view, floor plan, etc

Look at similar properties in the same neighborhood

Look at prices of relevant, comparable properties. The condos should be comparable in terms of square footage, views, no. of bedrooms, amenities, etc.

DO look at Comparable Condos sold within Six Months (or less)
For a more accurate picture of the current prices in any property segment, look into comparable properties sold within the last 6 months. It usually is not helpful to look at properties sold a year or two ago, as much may have changed since then.

DO look at the Neighborhood's Inventory
In a healthy, well-balanced condo market, the months of inventory for a neighborhood will fall anywhere between 6 and 12 months. However, if the neighborhood of your choice has more than 12 months of inventory on the market, it means the market has a surplus and is leaning in favor of buyers, so you can afford to be more aggressive on offers. In fact, the further the months of inventory are from their ideal 6-12 months, the more aggressive you can be on your offer price.

DO ask about Seller Motivation
Not every seller will be comfortable sharing this piece of information upfront; however, there's no harm in asking your realtor about the seller's motivation to sell. Often, the seller's realtor may have additional information that may be helpful to your negotiation. Also, while some sellers might be open to negotiations, others might have their set parameters. So, this little piece of information can be vital in knowing if the property you are interested in has some wiggle room on the price.
Some examples of seller motivation that can favor buyers include trying to sell within a specific timeframe, moving to another state or country, the condo is in or close to foreclosure, divorce, estate sale, and longer days on market than expected.

DO look for any Liens, Tax Issues, or Late payments
Doing a little background check on the financial health of the condo you're eyeing will put you in a better position to negotiate. For condos with any kind of liens, tax issues, or any other monetary defaults, you can leverage the negotiation by understanding the seller's motivation. This will not only help you make a better offer that settles the seller's reason for distress but also get you a great deal in the process.


---
Pro Tip:
Realtors generally have access to tax, lien and other key financial information that could help you to strengthen your offer
---

DO look into Distressed Condos
Looking into condos that have a 'short sale' status, or are under pre-foreclosure or foreclosure will give you a wider range of possibilities for lucrative deals, especially if you are able to buy with a greater amount of cash. Now, by no means am I saying that every distressed property will turn out to be a great deal, but it definitely increases your chances of getting one. However, one thing to keep in mind is that chasing after distressed condos may not always result in a closed deal, or a fast deal, so it's best to go after one with an open mind and timeline.

DO buy in Cash or Get Pre-approved
Going all cash or pre-approved into an offer just proves your commitment to buy to the seller. This makes your offer stand above the rest, so sellers will naturally gravitate towards closing with you, considering the ease and timeliness of the transaction.

DO look into the Property's Condition or Consider Inspection Negotiations
While you may think it's too late to negotiate once the contract is executed and you head to the inspection, think again. If the property has certain conditions such as a pest infestation, material leakage, or other defects that require major repairs, you will want to re-negotiate with the seller. Since the seller has already chosen to go this far with you, they may be willing to offer an additional credit to keep the deal moving forward.

DO hire an Experienced Buyer's Agent
While some think there is an advantage to going directly to the listing agent, do remember that they are not under any obligation to uphold your best interest. The listing agents work for the seller and are working in the seller's best interest. For instance, they do not need to negotiate on your behalf (and in fact might be negotiating against you), nor discuss any other strategies to make the deal work better for you.
Having an experienced buyer's agent or single agent on your side won't just give you access to materially leveraging information, but you'll also have a strong negotiator that could help you save thousands of dollars. With over 15 years of experience as a buyer's agent and short sale agent, my team and I are always happy to assist you in getting the best deal possible on your Miami condo.


The Don'ts of Getting a Good Deal on a Miami Condo
---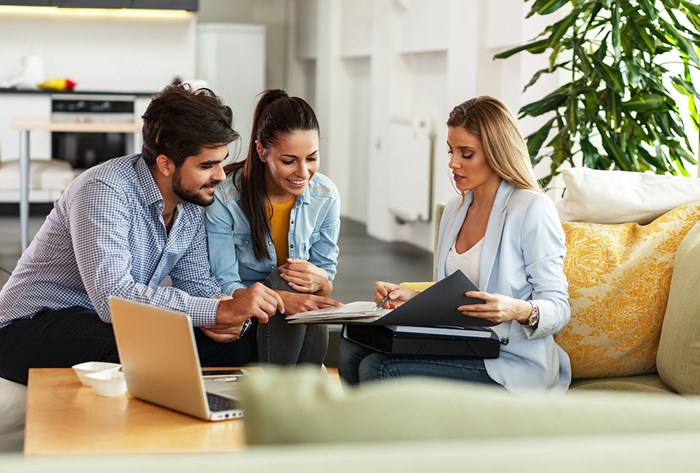 DON'T just base your Offer on how much the Seller bought it for
While this is one of the most tempting ways to evaluate an offer, don't fall for it. There are plenty of factors to consider other than just the previous sale price of the condo. Whether the seller bought pre-construction, bought in an upcycle or downtrend, bought at auction, etc, is inconsequential. If the seller bought for $1 million or $1, the only thing that matters is what the market price is today, and if you and the seller can come to an agreement on a price.

DON'T base it on the Last Sale in the Building
While I did mention that it's a good idea to look at what comparable condos may have sold for, simply basing your offer on the last unit sold in the building may not be the best call. Considering each unit is different even if they have the same floor plan, as they can have different finishes and nuances, there will always be a difference in prices. Also, if the last unit sold for a very high price, it doesn't mean you would want to pay that much as well!


DON'T value on the Basis of a County Tax Assessment
Any value prescribed for a condo by a county tax appraiser should be used for that purpose only – taxation. An appraiser applies a set formula to calculate the value of a property, and applies it to all properties in a county. Therefore, a tax assessment does not reflect a property's true, current market value. 
Why? Because the tax appraiser uses a standard multiplier called a millage rate to evaluate all the properties in the county, which means a property's market value per the county tax appraiser's office does not take into account key differentiators such as location, size, age, amenities, upgrades, and the like. However, it will give you an idea of what your annual property tax will be, and that may help you determine your offer price.


DON'T base your Offer or the Value on whether the Condo is in Foreclosure
While I completely agree that a foreclosure is a great opportunity to get a good property at a decent bargain, it may not always be the case. Consider this -- in case of a foreclosure, the lender is trying to recover as much as it can on costs expended on a bad loan. 
This means that while they are looking to let go of the condo as soon as possible, it doesn't mean the lender or bank will agree to the lowest price. And contrary to popular belief, many lenders are willing to hold onto a property for many months to maximize their net return on it. So, even as you place an offer on a distressed property, keep in mind that not every lender is ready to cut and run with the first offer they receive.

DON'T base it on a Zestimate or other online AVM (automated valuation model)
This is very tempting, considering how many people use Zillow, Trulia and other online property search engines. While this is a favorite go-to for many buyers, I suggest you limit the use of any such estimators when making an offer. 
The deal with such valuations is that they take common, user-submitted, MLS or tax data into consideration for their formulas, plus their algorithms for accommodating details such as views, amenities, and age of a building. But their algorithms can't know whether one floor plan is more appealing than another, or that above the 9th floor a certain condo view drastically improves. This is why it is important to treat such AVM estimates as just that, an "automated estimate".


---
If you're still not sure how to get a good deal on a Miami condo, please give me a call and I'll be happy to talk with you about your ideal property and how to find it at the right price. Just reach out by calling or emailing us here!
Share your thoughts with us
Sign up now
Get news and updates delivered to your inbox