Downtown's growth key to drawing auto race to Miami
Apr 25, 2014 April 25, 2014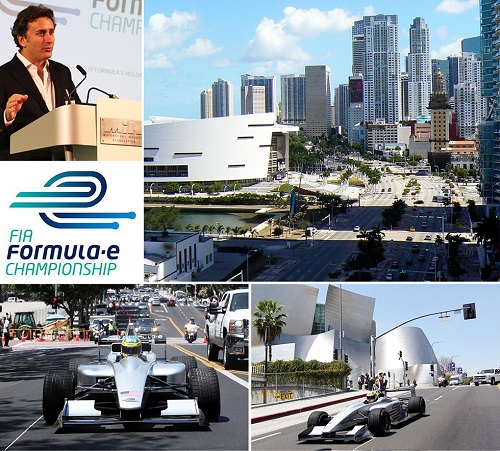 Auto racing fanatics want to host their annual event in Downtown Miami in the same place that made city politicians uneasy.
Due to the recent growth of Downtown Miami, which was caused by recent residential development, Formula E Holdings, a motorsports company based out of London, has become interested in the area for hosting a race.
However, big events that close down the streets of Downtown Miami are controversial at the moment, due to the recent Ultra Music Festival's fiasco. More than 55 arrests were made, and a security guard was trampled, which caused Miami's Mayor and Commissioner to force the event to leave downtown.
Formula E Holdings officials believe that the racing event does not have the same risks as the music festival did. The race would be on a much smaller level, and according to Tim Mayer, Andretti Sports Marketing executive director, "The race track we're planning is designed to minimize the impact to the residents and businesses in downtown."
The race is part of the opening season of the Formula E Championship, the world's first electric car racing series. The race is scheduled for March 2015 in Miami, and starts on September 13 in Beijing.
Race locations include London, Berlin, several South American cities, and Los Angeles and Miami, which are the only U.S. cities in the tour.
Source: therealdeal.com
Photo credit: Conference - flagword.com, Logo -  wikipedia.com, Downtown - miamicitydiggs.com, Formula E -  motoauthority.com
Share your thoughts with us
Sign up now
Get news and updates delivered to your inbox