Edgewater's Berkowitz Contemporary Foundation Art Museum Breaking Ground Soon?
Dec 30, 2019 December 30, 2019
For fans of the arts who appreciate the benefits of public art spaces, the news just keeps getting better and better for Edgewater residents. Rene Gonzalez, the architect behind the Berkowitz Contemporary Foundation museum and sculpture yard project planned for Edgewater, near Downtown Miami, recently posted on Instagram that he was looking forward to seeing construction on the project starting soon. The 45,000 square-foot project, designed to house a museum as well as a public art plaza, has been expected to break ground in early 2020, according to news from the Berkowitz Foundation last year.
City of Miami records confirm that a construction permit application was submitted for the Berkowitz project in August of 2019 for some $19,625,166 worth of construction. The application is currently making its way through the permitting process, including the Construction Department. We'll be keeping our eyes on the permit's progress.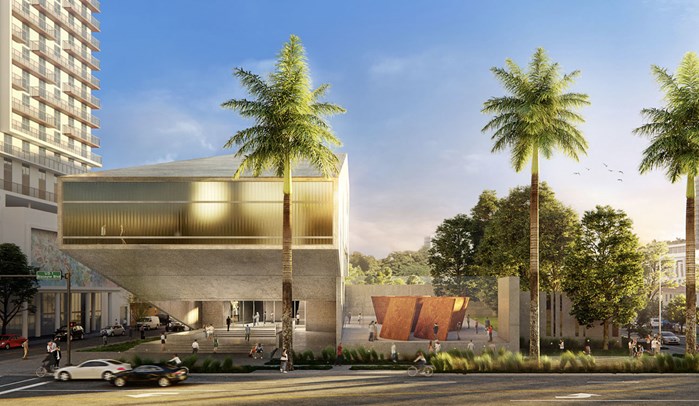 Gonzalez, whose original aim was to design "a civic building that elevates the spirit and engages the community," incorporated a public plaza into the design, allowing visitors an opportunity to intimately interact with two monumental sculptures that will be permanently housed in the plaza.
These seminal works by contemporary artists are valued between $25 to $30 million, and will greet visitors with a preview of the world-class art collection that the Berkowitz family will make available for free public viewing. According to foundation president Chloe Berkowitz, the goal of the project is to provide a transformative art escape for the local community.  "We're trying to create a meditative space, where people can take a break from the day, relax and think and contemplate....My dream and hope is it can be almost like a beacon of safety for people."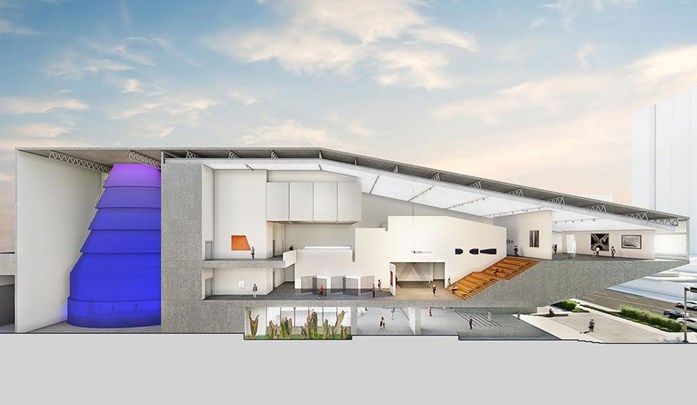 Richard Serra's 180-foot-long undulating sculpture Passage of Time, will be exhibited as a "storefront" within the sculpture plaza, shielded by a glass wall that will also allow visibility by passersby on Biscayne Boulevard. An adjacent canopy will house Aten Reign, a massive light sculpture by James Turrell that's set atop an 80-foot-high rotunda and broke attendance records at the Guggenheim Museum in New York when the work was exhibited in 2013.
Formerly known as the Fairholme Museum project, the Miami-based Berkowitz Contemporary Foundation, along with its cutting-edge art collection, are privately funded by the Fairholme Foundation, headed by Tracey and Bruce Berkowitz, who manage the Fairholme mutual fund.


---
Share your thoughts with us
Sign up now
Get news and updates delivered to your inbox