Foreign Investment Program Adds Incentive to Boost International Investments in Miami
Jun 27, 2014 June 27, 2014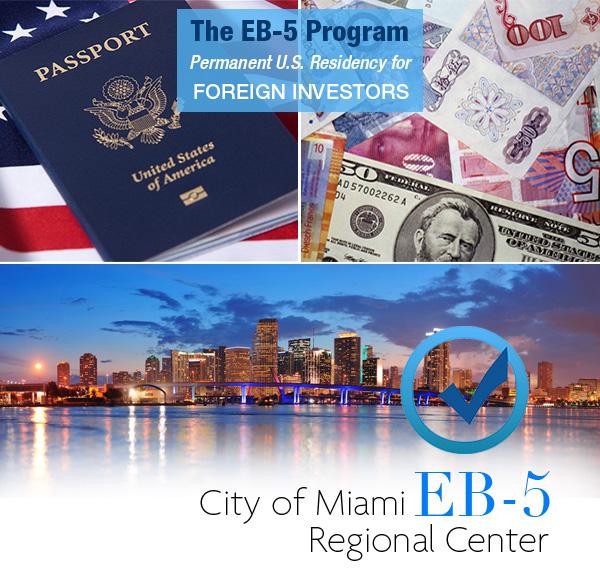 The U.S. Government has recently announced an incentive for foreign investors to invest in Miami real estate. If foreign investors purchase commercial real estate or assist in Miami projects, they may earn a visa leading to permanent residency in the United States.
The original program was created in 1990 to exclusive cities, but the federal government announced that Miami is now an EB-5 Regional Center for Foreign Investment. In other words, Miami is part of the EB-5 program, making it enticing for investors and developers from various countries to see what South Florida has to offer.
"I think the combination of troubled areas or troubled countries where people don't feel safe keeping their money there is leading them to look elsewhere to invest," CEO of A Farah Group of Companies, Emile Farah, said, "[Furthermore,] the growth that is going on here has been amazing. For instance, the amount of development that has been going on just in the Brickell area, everyone is now calling it a mini-Manhattan."
The program requires an investment of at least $500,000, and proof after two years that their commercial investment has created at least 10 permanent jobs. After those few requirements, the investor and their family can become permanent U.S. citizens.
This incentive for foreign investors, doubled with Miami's climate, social scene, and excellent tax rates, makes Miami's appeal much greater than it already is.
Source: therealdeal.com
Photo credit: Money - worldpropertychannel.com, Passaport - telegraph.co.uk, Miami - gtlaw.com
Share your thoughts with us
Sign up now
Get news and updates delivered to your inbox