Fort Lauderdale Events September 2021: Things to Do for Labor Day, Concerts, Pet Adoptions, and Movies Galore
Aug 27, 2021 August 27, 2021
Hey Fort Lauderdale! Send off summer with a bang as you fill your social calendar with a variety of events. This September, the city's restaurants are celebrating Dine Out Lauderdale to sample the city's culinary landscape without breaking the bank. There are tons of concerts to choose from, with the likes of Eric Clapton, Hall & Oates, Sam Hunt, The Struts, and more leaving you spoilt for choice. Art enthusiasts will find plenty to do with coloring workshops, a big bugs exhibit, and an array of events hosted at the Downtown Hollywood Art Walk & Artisan Market.
And we're also giving you a head start in planning your extended Labor Day staycation with our curation of events. Further, on the virtual front, you'll find a wholesome collection of thoughtful conversations and artmaking workshops. 
Read on below to find our complete list of Things to Do in Fort Lauderdale this September 2021:


---
Things to Do in Fort Lauderdale - September Events at a Glance
---

Special: Labor Day Weekend Events
September 2021: Fort Lauderdale In-person Events
Restaurant LauderDeals - Dine Out Lauderdale: Throughout September

Animalia Selling Exhibition: September through October 23

The Struts at Revolution Live: September 1

Big Bugs Final Weekend at Flamingo Gardens: September 4-6

Disney On Ice - Mickey's Search Party: September 9-12

Lookout On Las Olas - Shane Duncan Band: September 10

Colored Pencil Drawing & Painting Workshop: Saturdays, September 11 – October 16

The Human Baton - Tribute to American Heroes: September 11

Make Fetch Happen - Dog Adoption: September 11 & 12

Paddle With a Purpose Waterway and Shoreline Cleanup: September 18

Downtown Hollywood Art Walk & Artisan Market: September 18

Run for the Kids 5k: September 18

Dora and Diego Character Breakfast at MODS: September 18

10th Annual Brazilian Festival Florida: September 18-19

FemAle Brew Fest 2021: September 18

Full Moon Kayak Tour: September 20

Movies by Moonlight - La La Land: September 24

Fort Lauderdale Beach Sweep: September 25

Surf N' Sounds: September 25

Concerts at the Seminole Hard Rock: September 9, 22, 25 & 26

Pompano Beach Arts Programs: Throughout September

Events at The Broward Center for the Performing Arts: Throughout September  
September 2021: Fort Lauderdale Virtual Events
Distinguished Speaker Series - Manta Ray Panel Discussion: September 2

Native American Dreamcatcher "Online/Virtual" Workshop: September 10

Creativity Exploration - Art of the Archetype: September 11

Zoom Conversations at the Stonewall: September 1, 7, 14 & 23


---
Special: Labor Day Weekend Events in Fort Lauderdale
---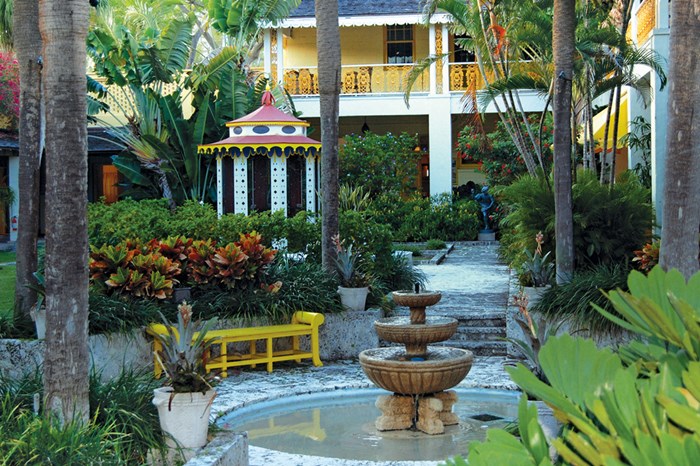 You deserve this extended break! With Labor Day (September 6) bringing us all extra time off, here are some great ways to spend your holiday weekend itinerary in Fort Lauderdale:
Use this as the perfect excuse to head out to the beach for a 

weekend Hatha yoga class followed by a farmers' market

or to explore the 

Las Olas Oceanside Park farmers, antiques and artisan market

.

Get closer to nature with a 

Live Animal Presentation or Mangrove Habitat Walk

at the Hugh Taylor Birch State Park.

Looking for something family-friendly? Catch the last 

Family Summer Special

weekend at the Bonnet House Museum & Gardens, where kids 17 and under get in free with an adult.

Gearheads should gear up to compete in or simply gawk at this 

Sundays-only Dream Car Classic

in Hollywood before Labor Day, where you'll find a huge collection of hot rods, custom cars, classic rides, trucks, and more.

Artsy folk can hope to discover something new as they walk into the eclectic 

World of Anna Sui

, on display throughout the weekend to October 3 at the NSU Art Museum.

Those looking for a Labor Day cleanse could head over to the Love & Light Spiritual Emporium for a 

walk-through, New Moon Energy Clearing

session using smoke, sound, water, fire, salt, and scent.

Fancy some 

movie musical madness

? Catch a big Hollywood musical with dinner & show, pizza & wine, an audience sing-a-long, movie trivia, costume contests, and more at the Wilton Theater Factory.

Looking to dive into adventure? Set sail on the 

Ken Vitale Wreck Diving Tour

to explore this three-wreck, artificial reef off the coast from Port Everglades.

And of course, there's plenty of quiet beaches around Fort Lauderdale, where you could simply head over for a relaxing picnic.


---
September 2021: In-Person Events in Fort Lauderdale
---
Various Participating Restaurants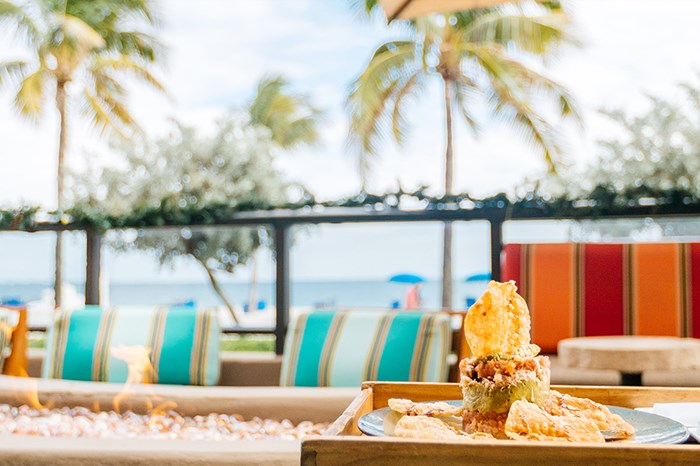 Dine Out Lauderdale is here! Go ahead and sample all you like while you appreciate the wide spectrum of flavors in Fort Lauderdale. Enjoy three-course meals at the top restaurants in town for $35 and/or $45. You have all month long to drop into the likes of Aruba Beach Café, Café Ibiza, Living Room at the W Fort Lauderdale, Lona Cucina Tequileria, Shady Distillery, Sushi Garage, The Indian Harbor, Wild Sea, and more.
Wiener Museum of Decorative Arts, 481 S Federal Hwy 2nd Floor, Dania Beach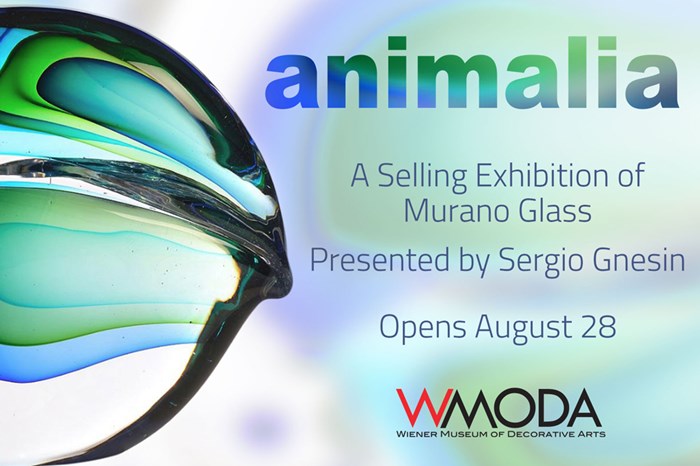 Your display is incomplete without these delicate yet "wild" creations. The Animalia Selling exhibition opened in August and boasts of a selection of multicolored animals created by the glass maestros of Murano, Italy. The pop-up collection features the techniques developed in Venice during the 1930s and mastered over the decades. The wearable glassworks from the house of Italianissimo by Diane and Mauro Gennaretti will be the highlight of the collection with proceeds benefiting WMODA's educational programs.
Revolution Live, 100 SW 3rd Ave, Fort Lauderdale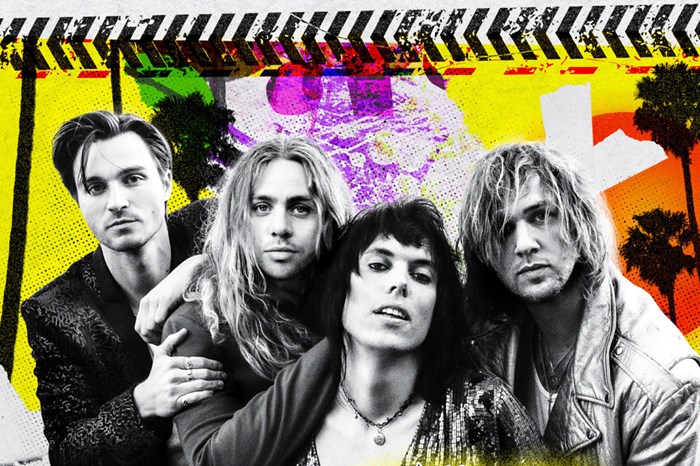 Up for a rock concert? Then you have to turn up for The Struts' Strange Days Are Over tour. They're touted to be the next great British rock band and have opened for the likes of The Rolling Stones, Guns'n Roses, and the who.
Flamingo Gardens, 3750 S Flamingo Rd, Davie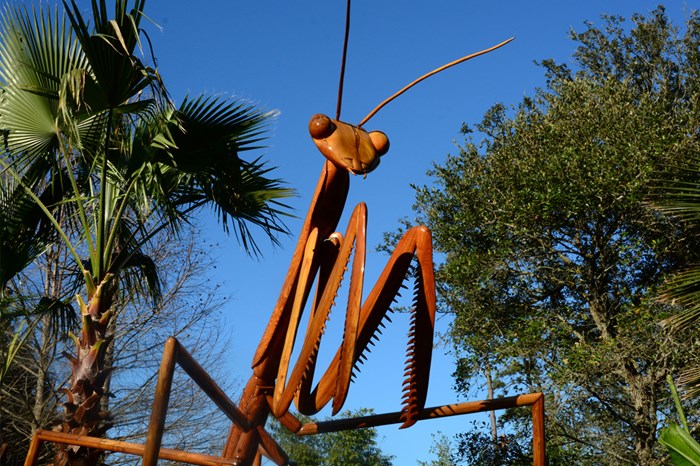 It's the final weekend to catch David Rogers' Big Bugs exhibit! Ten larger-than-life insect sculptures await you at this botanical garden, including a 10-foot-tall Daddy Long Legs and a 17-foot-long Praying Mantis. With great photo ops, live specimens, bug games, and educational interactives, this fun exhibit has all the makings of great summer memories.
BB&T Center, 1 Panther Parkway, Sunrise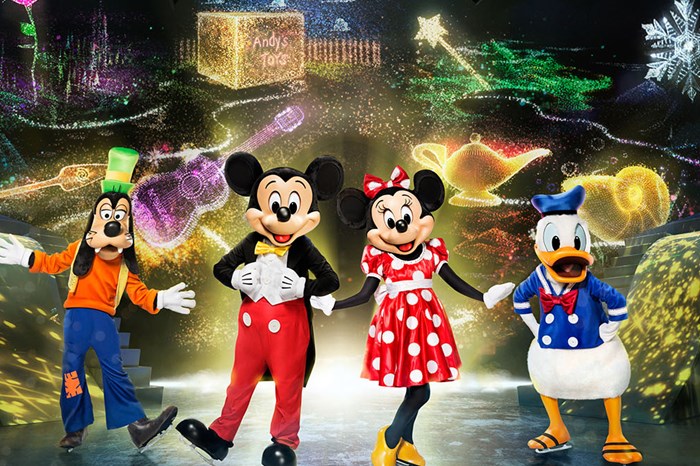 Immerse yourself in a Disney adventure on ice with Mickey's Search Party! This world-class skating performance comes complete with edge-of-the-seat acrobatics and unexpected stunts. Follow Tinker Bell on her quest through Disney's fantastic worlds for clues and the opportunity to see the stars from the likes of Moana, Coco, Frozen, Aladdin, Beauty and the Beast, Toy Story, and The Little Mermaid.
The Veranda, 788 East Las Olas Boulevard, Fort Lauderdale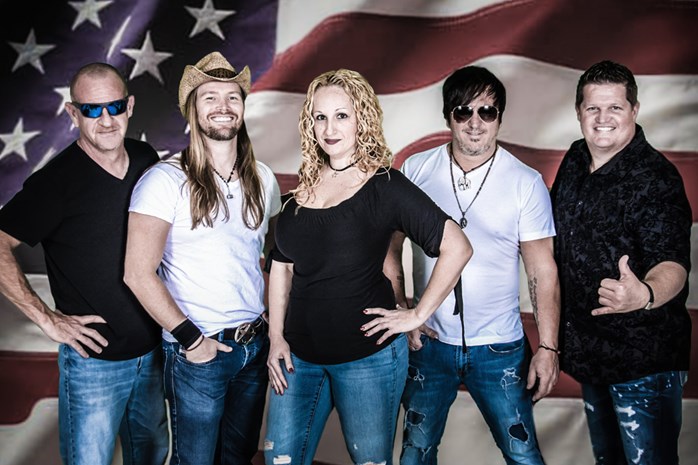 Get that feel-good vibe going before the weekend, as you listen to the country/rock tunes of the 5-piece Shane Duncan Band. You can choose to go low-key by bringing your own chairs or VIP with pre-arranged seating, two beers, and light bites at this 21+ event. 
Bonnet House Museum & Gardens, 900 N Birch Rd, Fort Lauderdale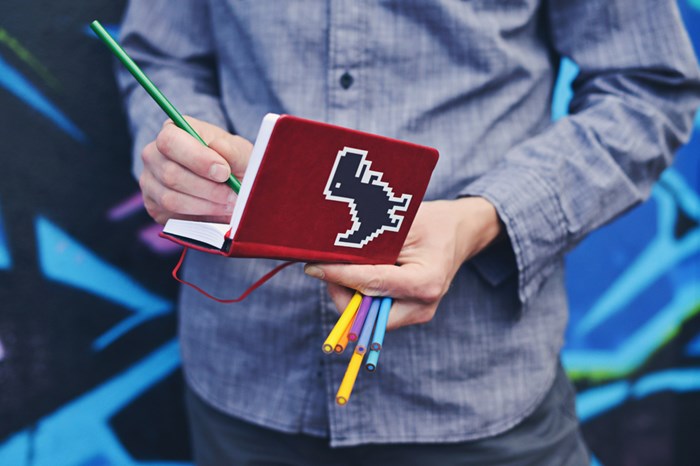 Master the fine art of color pencil drawing and painting like a pro without spending years behind the easel. Bonnet House's new drawing instructor, Galal Ramadan will help perfect your skills in no time, so you can bring your imagination to life as meaningful artwork.
Las Olas Oceanside Park, 3000 E Las Olas Blvd, Fort Lauderdale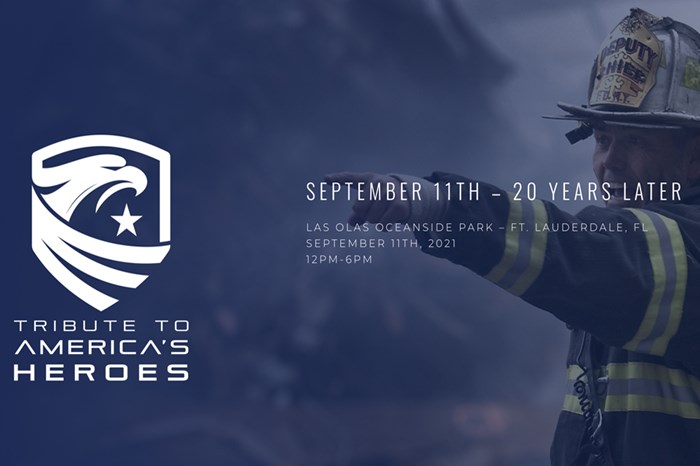 It's going to be an epic 9/11 tribute, so make sure to pick your spots early. Top athletes representing the four teams of our nation's heroes - Fire Fighters, Police, Military, and Patriots - will be bringing the Human Baton exhibition to life. Turn up on the beach to watch these competition winners guide their teams as they skydive from helicopters, drift around the Seabreeze Boulevard loop, show off in a GT sports cars down SR A1A, dominate the surf in Thundercats, and finish off the relay with an epic foot race up to the beach. 
The Wharf Fort Lauderdale, 20 West Las Olas Boulevard, Fort Lauderdale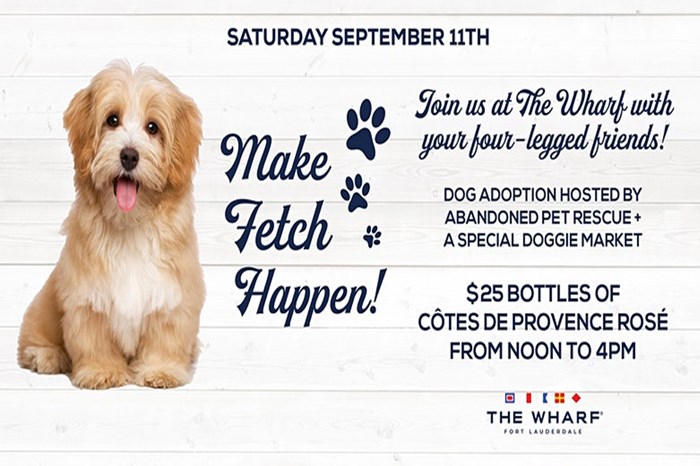 Looking for a furry friend to take home, forever? Head out to this pop-up doggie market hosted by Abandoned Pet Rescue. As you look around to find your new fuzzy best friend and companion, you'll also get to enjoy some rosé, live music, fabulous eats, and cocktails. Make your heart full and rescue a deserving pet that will be sure to change your life forever.
Delevoe Park, 2520 NW 6 St, Fort Lauderdale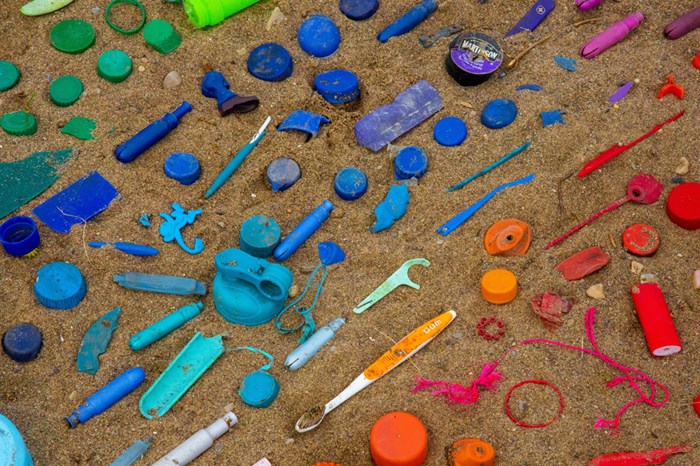 Join the remarkable team of volunteers that's removed over 13,500 lbs. of trash from the North Fork of the New River in just one year. Gear up with a hat, sunscreen, insect repellent, water, and snacks to get dirty for a cause. You can even bring along minors aged 15 and above. 
Can't make it this month? Thankfully, the watery and shoreline cleanup event takes place every third Saturday.
1945 Hollywood Blvd, Downtown Hollywood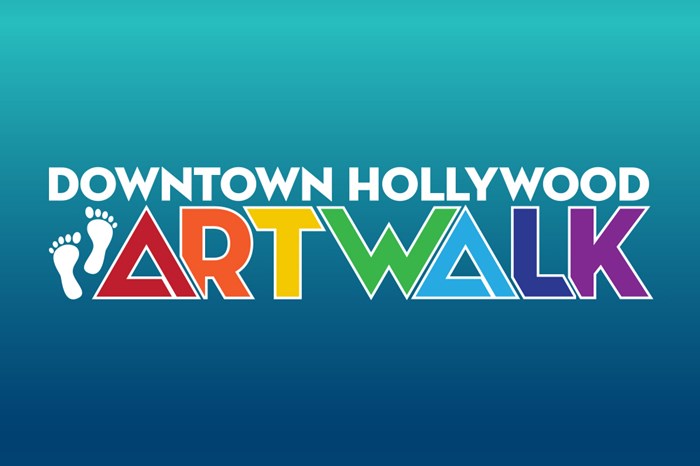 Rising quickly in popularity, this monthly art walk, live performance exhibit, and market has turned into a trendsetting event for Broward County. Enjoy a day dedicated to art, music, fun, and food in Downtown Hollywood as you visit galleries and shop around. Highlights include a pop-up artisan market, guided mural tour, curated gallery tour, and live art performance by Impulse Art.
LauderAle Brewery, 3305 SE 14th Ave, Fort Lauderdale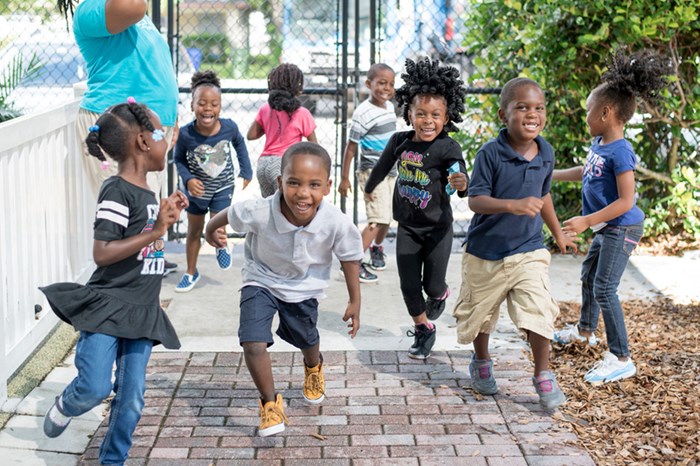 Join this fun morning 5K run, walk, or jog to kick off the weekend on a feel-good note with food trucks, entertainment, and more to keep up your spirits. Coming together in-person at LauderAle Brewery, and virtually, for their second edition, proceeds from this cause will help provide quality early childhood education scholarships and family support services to the Jack & Jill Center and its affiliates. 
Museum of Discovery and Science, Keller Science Theater, 401 SW 2nd St, Fort Lauderdale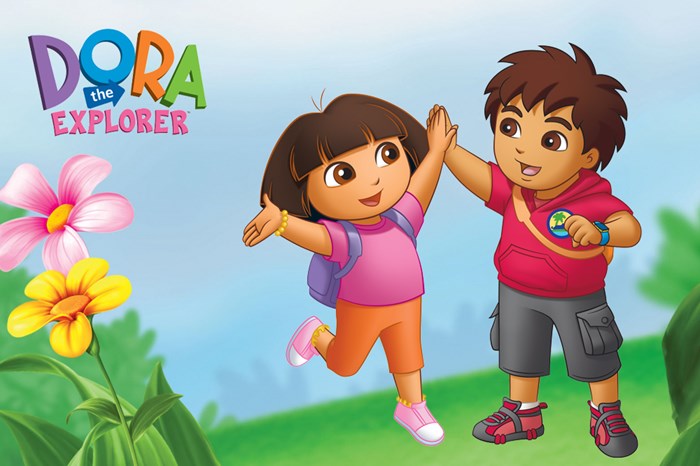 MODS has a new exhibit, and you're invited to breakfast with it! Get interacting with the museum's latest acquisition, Dora and Diego – Let's Explore! as you dig into their hearty breakfast buffet. The weekend event will feature meet and greet photo ops with the Dora and Diego, music, sing-alongs, hands-on activities for all ages, and a chance to explore the rest of the museum at leisure.
1005 Seabreeze Blvd Fort Lauderdale, Fort Lauderdale Beach Park, South End Fort Lauderdale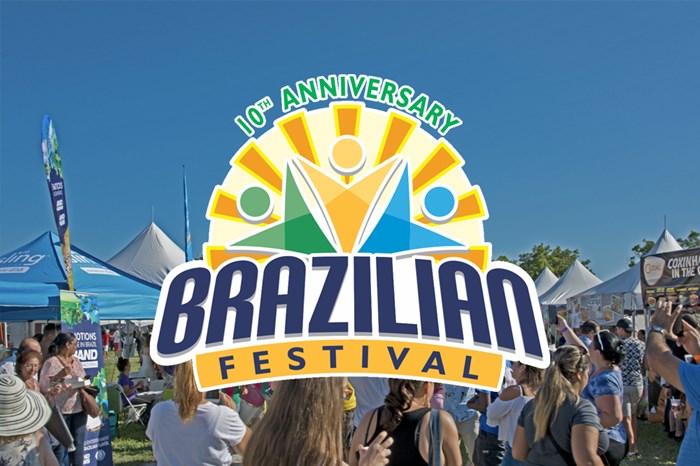 Experience Brazil's rhythm, passion, excitement, and more at this two-day festival. A multicultural experience unlike any other, the entire family can come together to enjoy the international acts, myriad of music genres, folklore, delicious food options, kids' activities, and more brought about at this community festival.
Kimpton Goodland, 2900 Riomar Street, Fort Lauderdale Beach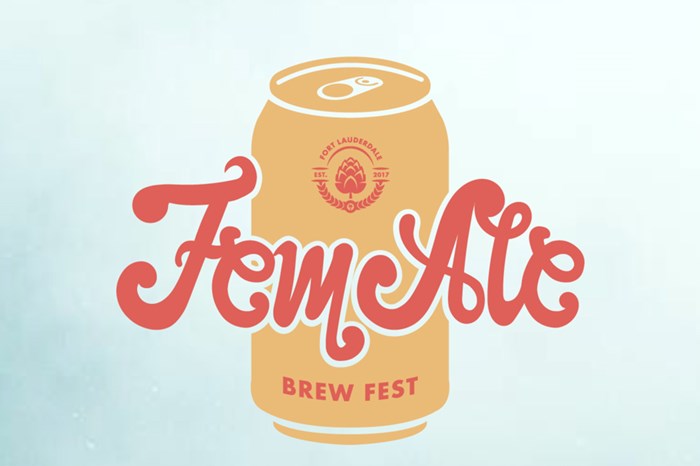 Ladies take center stage at this open for all (even men) beer lovers' festival. Sample the most amazing brews from the best female brewers and female experts in the industry. Make sure to take your pooch along to this pet-friendly event (with water handy, of course) and enjoy a fun mix of music from female-led bands, for-purchase bites at the Botanic Restaurant & Bar, and shopping from female-owned businesses. A portion of the proceeds from the fest will be donated to Abandoned Pet Rescue (APR). 
Blue Moon Outdoor Adventures, George English Park and Boat Ramp, 1101 Bayview Drive, Fort Lauderdale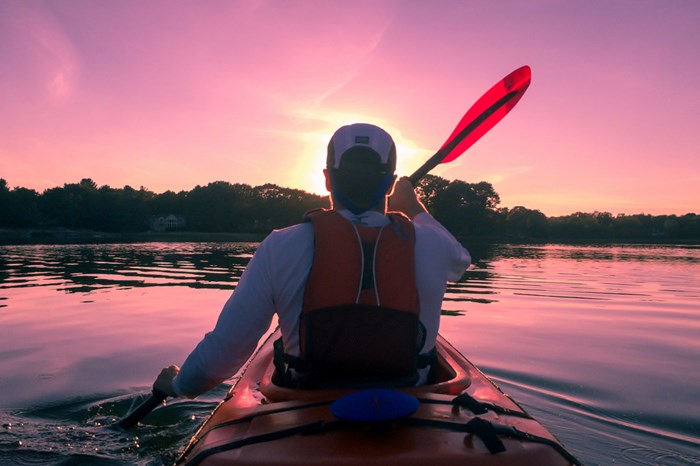 Paddle up for a romantic kayak tour under the rising full moon through the Isles of Venice in Fort Lauderdale. Hosted by Blue Moon Outdoor Adventures, your ticket includes s'mores, kayak gear, lights, and a professional tour guide.
Las Olas Oceanside Park, 3000 E Las Olas Blvd, Fort Lauderdale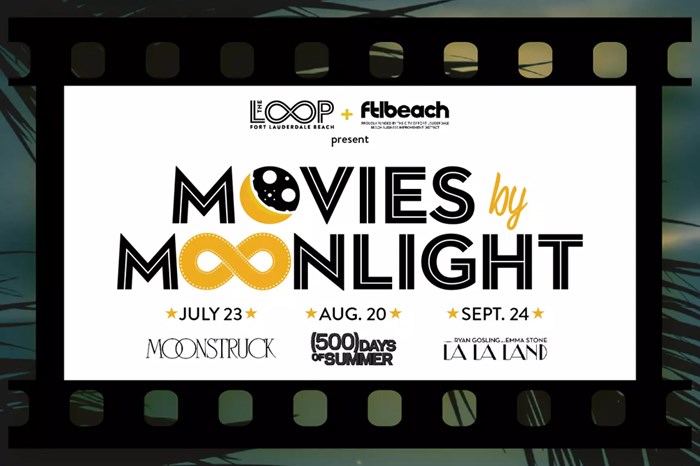 Have you really enjoyed summer if you haven't watched a movie under the stars? Part of the Movies by Moonlight Summer Series, catch La La Land (the last movie of the season) on the Main Lawn at Las Olas Oceanside Park. Bring along your favorite movie date, blankets, lawn chairs for this evening affair. You could even drop by early for some pre-movie entertainment with musicians Casey Luden and Adonis.
300 S Fort Lauderdale Beach Boulevard, Fort Lauderdale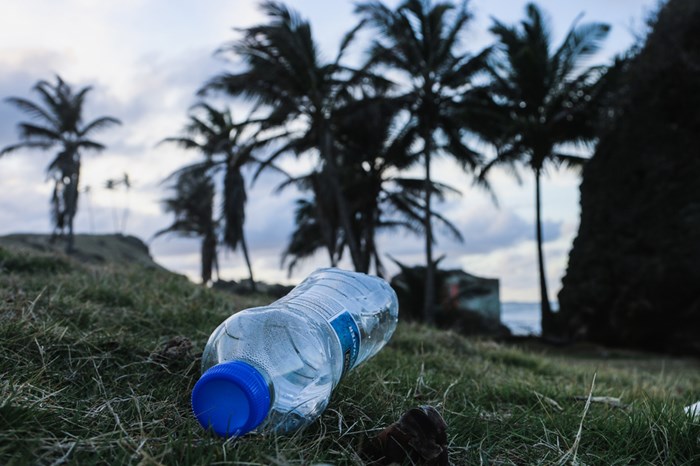 Do your bit to help clean up Fort Lauderdale Beach, so that future generations can continue to enjoy the natural treasure. Join like-minded volunteers, as they comb the beach for cigarette butts, can tabs, bottle caps, and more, to help keep our beaches in top shape as well as well-preserved for local wildlife.
Esplanade Park, 400 Southwest 2nd Street, Fort Lauderdale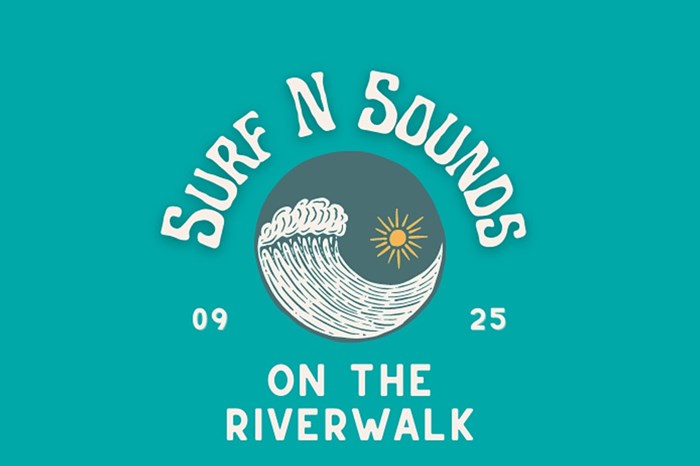 Drop by Esplanade Park to enjoy a laid-back weekend soiree related to all things Salt Water. Enjoy food and shopping from local vendors or join the VIP area for craft beer and tequila tastings, lite bites, plus special performances by local musicians.
Hard Rock Hotel & Casino, 1 Seminole Way, Hollywood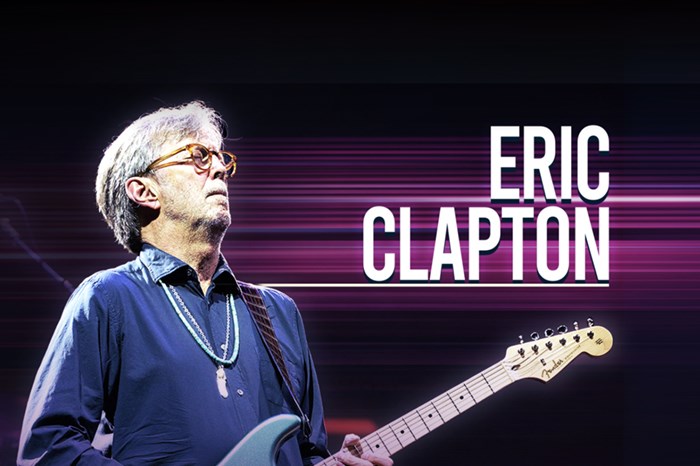 It's a treat for all concert lovers! Find out below who's playing when at the Seminole Hard Rock this September:
41 NE 1st St, Bailey Contemporary Arts, Pompano Beach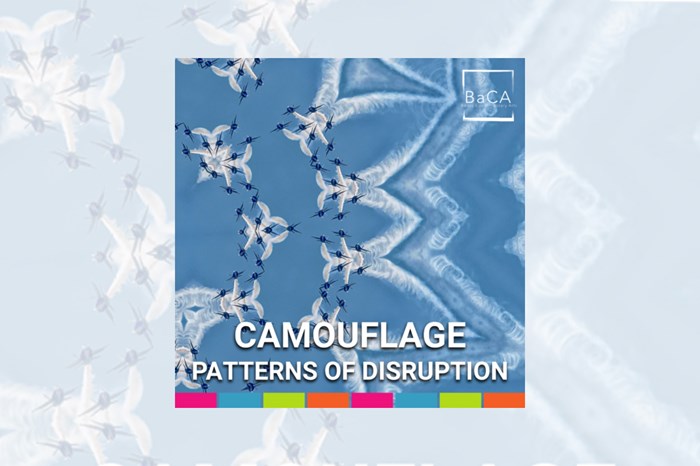 There's more in-person music and virtual art talk in store this September! Here's what the Bailey Contemporary Arts Center has up its sleeve:
A Taste of Jazz, September 9.

One of the most versatile and unique jazz trombonists on the scene, Dante Luciani will show you how he leads by example at the Frost School of Music with a special performance.

Lyrics Lab – All Arts Open Mic, September 15.

Bring along your songs, lyrics, work poems, verse, stories, jokes, and more to this no-ego open mic night. Stand up and share or simply sit down to enjoy it all with a cocktail as show host Erick Carter accompanies you on this interesting evening.

Virtual Artist Talk with Sanaz Mazinani, September 16.

An extension of the "Camouflage: Patterns of Disruption" exhibit, this Zoom discussion follows Sanaz Mazinani's narrative on the realities of contemporary warfare, which are often under-represented in Western media.

Events at The Broward Center for the Performing Arts: Throughout September
201 SW 5th Ave, Broward Center for the Performing Arts, Fort Lauderdale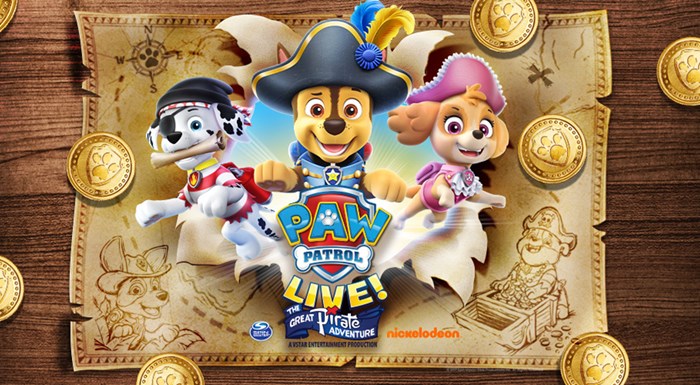 Au-Rene Theater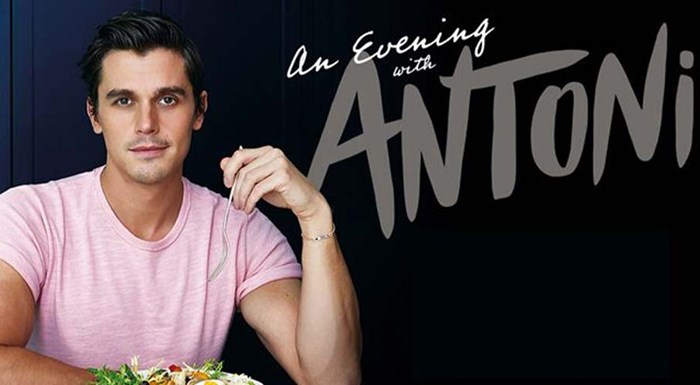 Amaturo Theater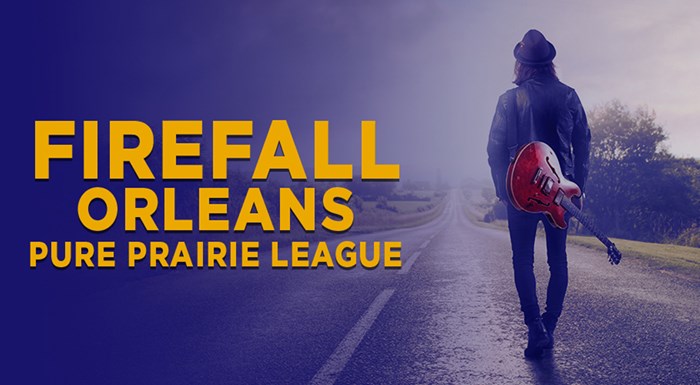 Lillian S. Wells Hall at The Parker
---
September 2021: Virtual Events in Fort Lauderdale
---

oin this evening discussion hosted by the Museum of Discovery and Science, with panelists Guy Stevens (Ph.D. & Founder of the Manta Trust), Emily Humble (research fellow at the University of Edinburgh & genetics specialist at Manta Trust), plus Stephen Kajiura (Professor in the Department of Biological Sciences at Florida Atlantic University) in discussion on how to save manta rays.

Do you want to build a dreamcatcher? Learn the lost art of making an authentic Native American Dreamcatcher from Erika Tommie as you join this free, virtual workshop. Simply gather your supplies from the Carver Ranches Branch library and tune into this hour-long session to understand the historical meaning, legend, and symbology behind the items used to craft a traditional dreamcatcher.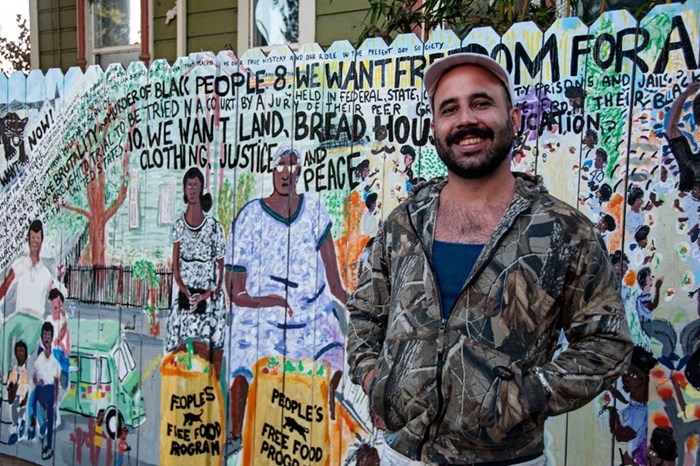 Hosted by the NSU Art Museum, this Zoom class comes inspired by the World of Anna Sui exhibit currently on display at the museum. Join educator and mindfulness instructor Lark Keeler to create collages celebrating and connecting to an archetype. All skill levels are welcome with a list of materials easily found at the local market.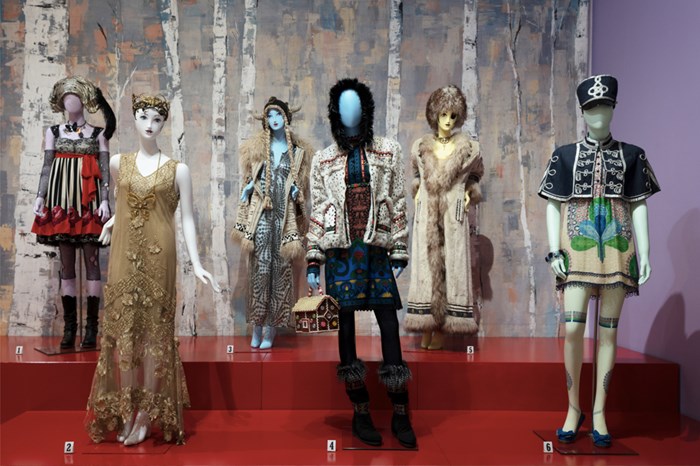 Stonewall National Museum's Zoom conversations are back this month with:
Where are you planning to be this September? Drop us a comment @blackbookproperties on Instagram, Facebook, YouTube, or Twitter.
Share your thoughts with us
Sign up now
Get news and updates delivered to your inbox