Fort Lauderdale's New and Pre-Construction Condo Update: July 2021
Aug 05, 2021 August 05, 2021
Scores of businesses, their founders and key talent have relocated to South Florida in the past months. Driven by tax-friendly policies and a unique quality of life, the residential real estate market is in overdrive. Developers across Fort Lauderdale and Miami are responding with more ambitious and luxurious condo developments.
This July, Related Group filed plans for its second oceanfront condo project in Pompano Beach, after Solemar was more than 80% sold out. The Adagio in Fort Lauderdale Beach achieved a $75M sell-out. And, Fort Lauderdale's Edgewater House has been bought to make way for Aviva on the River condos.
Read on for details on these Fort Lauderdale projects in our condo pre-construction market roundup for July 2021:


---
Approved New Fort Lauderdale Development Projects 
---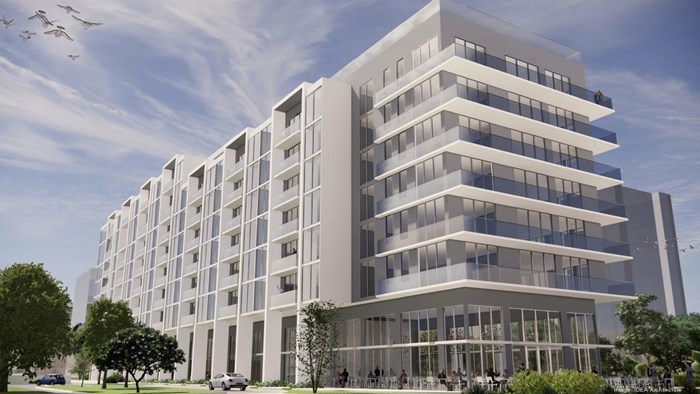 Jumping on the trend of older condo buildings being bought out and terminated for new projects, all 31 condos at Edgewater House on Downtown Fort Lauderdale were ultimately purchased by Fort Lauderdale-based Ocean Land Investments for $11.3 million. Ocean Land is known for developing boutique luxury condos such as AquaBlu, AquaVue in the Las Olas' Isle of Venice neighborhood, and the oceanfront AquaZul with the Related Group. 
Proposing a lower density project than what Trammell Crow Residential filed for in 2017, the 0.8-acre site is approved for an 8-story condo building. The mid-rise will be home to 96 condos, 7,969 square feet of commercial space, and 115 parking spaces.
Designed by Miami-based IDEA Architecture, the riverside development will house 7 one-bedroom units, 76 two-bedroom units, and 13 three-bedroom units, all ranging from 937 to 1,967 square feet. The list of proposed amenities includes a restaurant with outdoor seating facing the river, a rooftop pool with cabanas, a fitness center, and a yoga room.


---
Proposed Fort Lauderdale Condo Projects
---

Related Group's 900 N. Ocean Blvd. Condo Project – Pompano Beach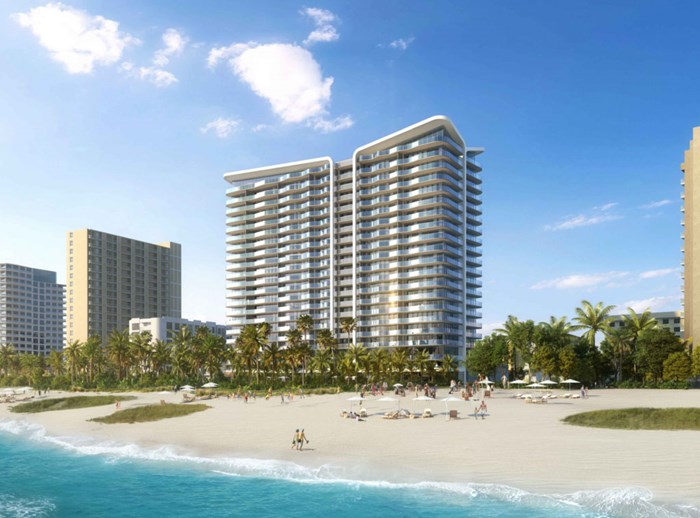 After breaking ground on the beachfront Solemar condos in May, the Related Group has submitted plans to Pompano Beach's Development Review Committee for a 900 North Ocean Boulevard development. Designed by Miami-based Arquitectonica, the oceanfront building will rise 21 stories with 119 condos.
In an attempt to appeal to wealthy families leaving high-tax states, the 900 North Ocean building will feature spacious floorplans ranging from 1,360 to 3,270 square feet. The oceanfront building will be home to 4, one-bedroom units, 40 two-bedroom condos, 55 three-bedroom residences, and 20 four-bedroom residences.
Positioned on the ocean, the condo building will feature a parking garage and drop-off area near Ocean Boulevard/A1A. Besides 2,238 square feet in commercial space, the condo tower will be home to separate east and west pool decks, a fitness center, spa, lounge, party room with a chef's kitchen, and 222 parking spaces.
The 3.07-acre site is currently home to the 49-unit condo building, Beach Villa 900 Ocean Boulevard. Built in 1978, Related is in the process of buying out the old condo building in s bulk condo deal to replace it with its new vision.


---
Other Fort Lauderdale New & Pre-Construction Condo Updates
---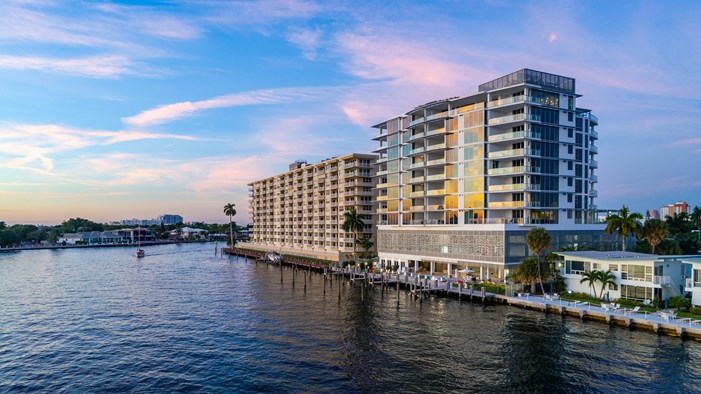 Technically no longer a pre-construction, however the newly built Adagio is now
sold out, garnering $75 million in sales. Developed by Alco International Group, the waterfront tower rises 10 stories with only 31 boutique residences - all just steps from the white sands of Fort Lauderdale Beach. 
With interiors by Steven G, residents come home to bright, spacious living spaces accented by unparalleled water views, high ceilings, modern materials, and luxurious touches. Besides automated home technology, the Garcia Stromberg-designed building also features a rooftop pool and sun lounge, sunset pool, clubroom with coffee bar, fitness center with yoga studio, pet grooming room, private marina, and more. 
Are you interested in investing in purchasing a new Fort Lauderdale condo residence? Call, chat, or email us to have a local real estate expert with years of expertise in pre-construction properties guide you to your next dream property.
 
---

Love staying on top of all the pre-construction news in Miami and Fort Lauderdale? Subscribe to our blog, for monthly updates delivered to your inbox! And follow us at @BlackbookProperties on social media. 
Share your thoughts with us
Sign up now
Get news and updates delivered to your inbox