Genting and Related Discuss Potential Partnership
Jun 26, 2014 June 26, 2014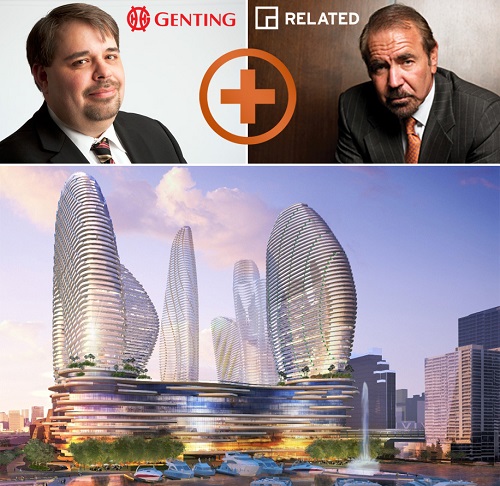 Genting Group plans on collaborating with Related Group to build a mixed-use project at the old Miami Herald headquarters.
A while back, the Genting Group attempted to convince legislators to approve their plan to build a destination casino on the Miami Herald site they purchased three years ago. They were unsuccessful. However, Genting spoke to Jorge Perez, CEO of Related Group, about a development partnership with Related.
Perez, Related Group's chairman and CEO, notes that nothing is in stone. "They called me to see if I'm interested in maybe developing together," Perez said, "We'll probably talk again. It's a great site."
Many believe that Genting is planning a hotel, condo, and retail, mixed-use development on the 14 acre property.
Genting refuted the rumor that they are planning on selling its downtown property. Christian Goode, Resorts World Miami president, said in a written statement that the organization plans on developing the plot.
Source: therealdeal.com
Photo credit: Logo Genting - en.wikipedia.org, Logo Related - relatedgroup.com, Jorge Perez - hauteliving.com, Christian Goode - mycrains.crainsnewyork.com, Resort World Miami - luxurysouthbeachrealty.com
Share your thoughts with us
Sign up now
Get news and updates delivered to your inbox