Get more from the Outdoors with these Awesome April Events in Miami
Mar 26, 2017 March 26, 2017
Spring's in full swing, and you should be too! There is a big bunch of events happening around town that will definitely get you up and outdoors. From kid to foodie, corporate and LGBT friendly, there's an event for everyone to enjoy this spring. I'm especially excited, since I get to compete with my favorite people at Team HB Roswell Realty at this year's Mercedes-Benz Corporate Run. Hope to see you there!
So, here's looking at the top events you can enjoy in Miami in April 2017:
1. Miami Open ~ April 1 & 2
Key Biscayne
Okay, so this one started last month, but it definitely deserves a mention, since this is the last chance to catch your favorite stars in action. Great tennis, glorious eats, gorgeous weather and an even more gorgeous gathering of celebs and people makes the Miami Open a must-see for every sports fan out there. Check out tickets and packages, here.

 
2. Miami Riverday Festival ~ April 1
Lummus Park, Miami River
Kick start the first weekend of the month cruising down history, as you sail across the iconic Miami River. In its 21st year, this free event brings you boat rides, paddleboard and kayak races, historic tours, environmental awareness, kid-friendly activities and live entertainment with a side of delicious food and drink on the river. The Miami Riverday Fest is a great way to celebrate a family-friendly weekend!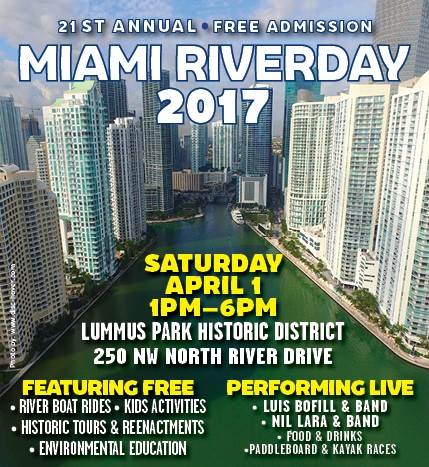 3. Sprung! Spring Beer Festival ~ April 1
RC Cola Plant, Wynwood
Gear up to get Sprung! with craft beers from around the world wooing you. Over 300 local, national and international craft beers will be waiting for you to kick springtime fun into action. Not your run-of-the-mill beer tasting, this festival is all about celebrating the craft beer lifestyle with lots of food, fun and games. There will also be a Kitchen Lab for those who take their suds seriously, where you can learn how to pair your food with the right cold one and get the most out of it.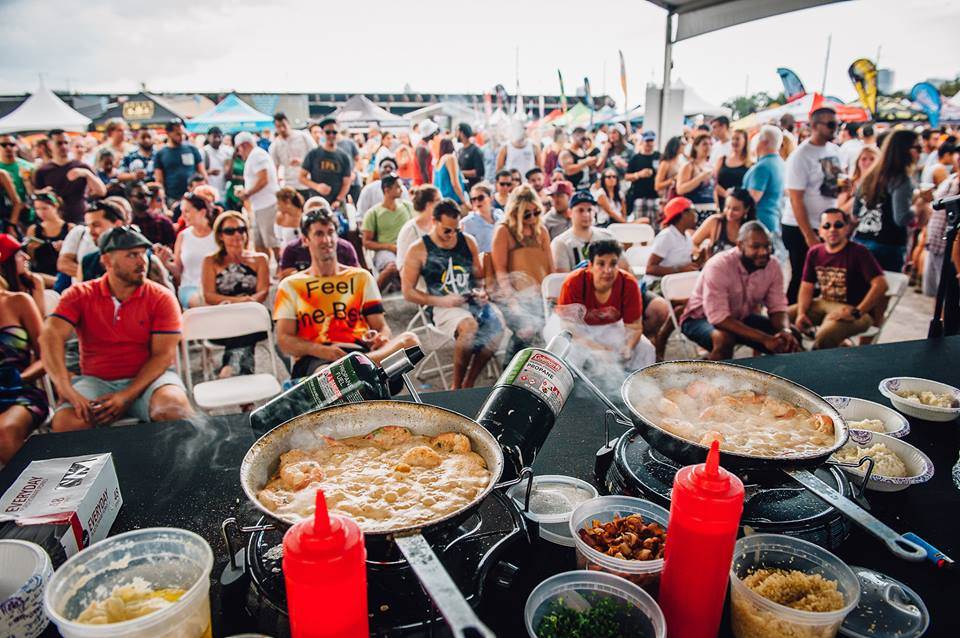 4. South Beach Triathlon ~ April 2
South Beach
If winter was the perfect excuse to pack on the pounds, Miami certainly knows how to knock them off too. Choose between charting the International Course with a .93-mile swim, 24.25-mile bike race and 6.2-mile run or the Classic Course that includes a .5-mile swim, 20.7-mile bike race and 4-mile run.
And, if you plan to compete in the South Beach Triathlon plus the Mack Cycle Escape to Miami Triathlon, you are eligible for The Life Time Tri Miami Challenge, the proceeds of which will go towards 'Save The Children'. However, you don't need to be a fitness freak to enjoy the South Beach Triathlon, as you can turn up to cheer on your dear ones too.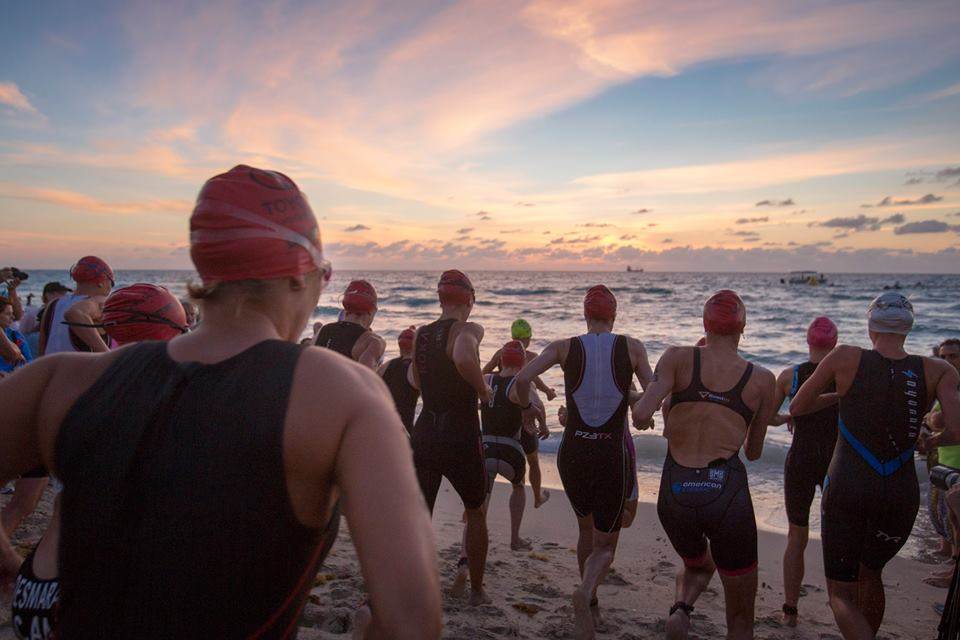 5. Miami Beach Gay Pride Festival and Parade ~ April 7-9
Lummus Park, South Beach
The Miami Beach Gay Pride is a fun, colorful festival and parade that will compel you to "come out" and enjoy! Embrace and show your support for the LGBT community during this three-day fest with a beach party, parade, cruise, live performances, parties at the area's nightclubs and a family-friendly play zone to keep the fun vibe going.
This year's honorees include TV personality Ross Matthews as Grand Marshal, celebrity bartender and cast member of "Elvis Duran and the Morning Show" "Uncle" Johnny Pool as Advocate Marshal and activists Liebe and Seth Gadinsky as Ally Marshals. You can further show your support by raising the Rainbow Pride Flag atop your building.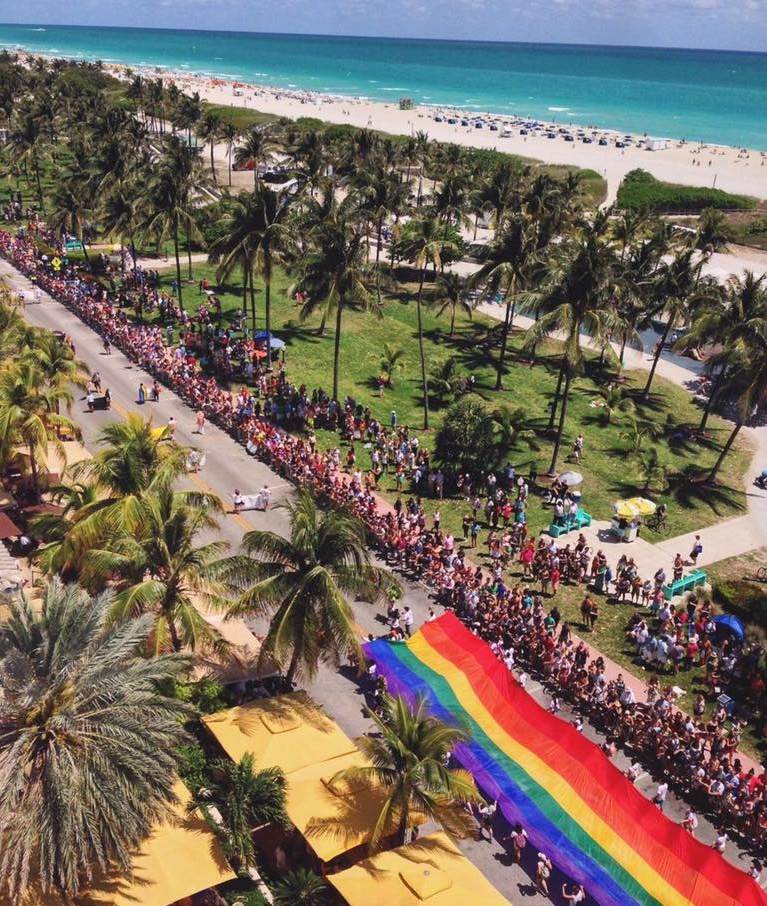 6. Longines Global Champions Tour ~ April 13-15
Behind Setai Hotel, South Beach
Those looking for a more sober time should attend the Olympic-level Longines Global Champions Tour. Expect the world's top, talented riders and their equestrian buddies to put on quite the show at this jumping event. In its third year running, the second leg of this 15-event championship will help contenders gain valuable points that can make all the difference in the overall competition.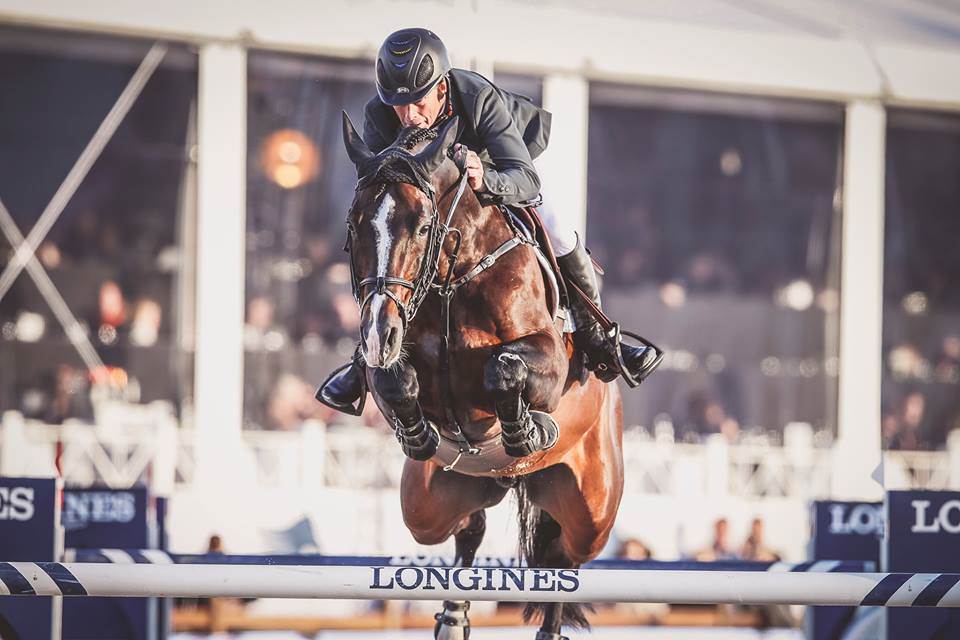 7. Conch Republic Independence Festival ~ April 21-30
Key West
Head to Key West for ten days of whacky fun celebrating true freedom. The Conch Republic Independence Festival features block parties, music fests, bed races, pub crawls, crafts and food fairs, naval parades and light-hearted battles on the sea commemorating a hard-earned victory.
8. AIDS Walk Miami ~ April 23
Soundscape Park, Miami Beach
Another great reason to hit the outdoors, AIDS Walk Miami will have you up and about South Beach for the largest HIV/AIDS awareness fundraiser. This 5k walkathon helps support 'Care Resource' and the 'Food for Life Network' food bank, benefitting over 15,000 individuals who were or are affected by HIV/AIDS.


 
9. Miami Rum Renaissance Festival ~ April 22-23
DoubleTree Miami Airport Convention Center
Get in on the buzz with a taste of the best rums from around the country and world at this ultimate rum festival and trade expo. The Miami Rum Renaissance Festival is a two-day grand tasting with seminars, awards and a Tiki night that would seem right out of any rum connoisseurs' fantasy. There's even a VIP tasting bar for a more luxurious experience including a selection of rare, vintage and limited edition rums to guarantee a sublime time.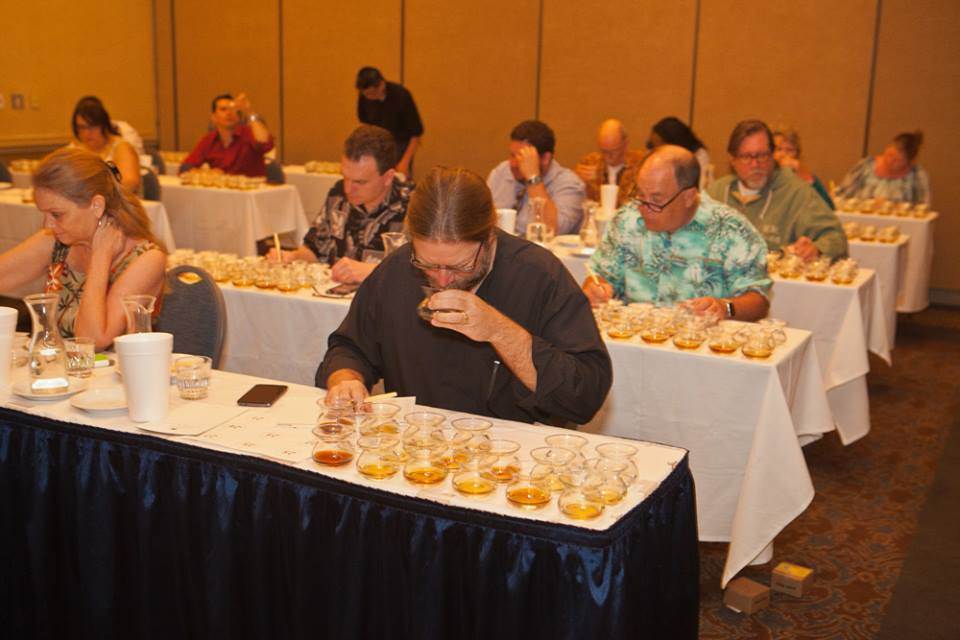 10. Redland Blues & Barbecue Festival ~ April 22
Redland Fruit & Spice Park, Homestead
What better way to gear up for the summers than nosh on some award-winning BBQ! With blues and country music to make fine accompaniments to the family-friendly Redland Blues & Barbecue Festival, kids will definitely return home happy campers with plenty of games, pony rides and a belly full of traditional, slow-cooked BBQ.


11. The Mercedes-Benz Corporate Run ~ April 27
Bayfront Park, Downtown Miami
Our favorite event of the year is back. Why is the Mercedes-Benz Corporate Run our favorite? One, because it doesn't start in the wee hours of the morning. And two, because we, Team HB Roswell Realty, get to participate too!
Yes, we'll be at this 5k run/walk after work, participating and having fun at the biggest office block party there is. Whether you're coming to compete or cheer us on (which we're counting on you to), hope to see you there!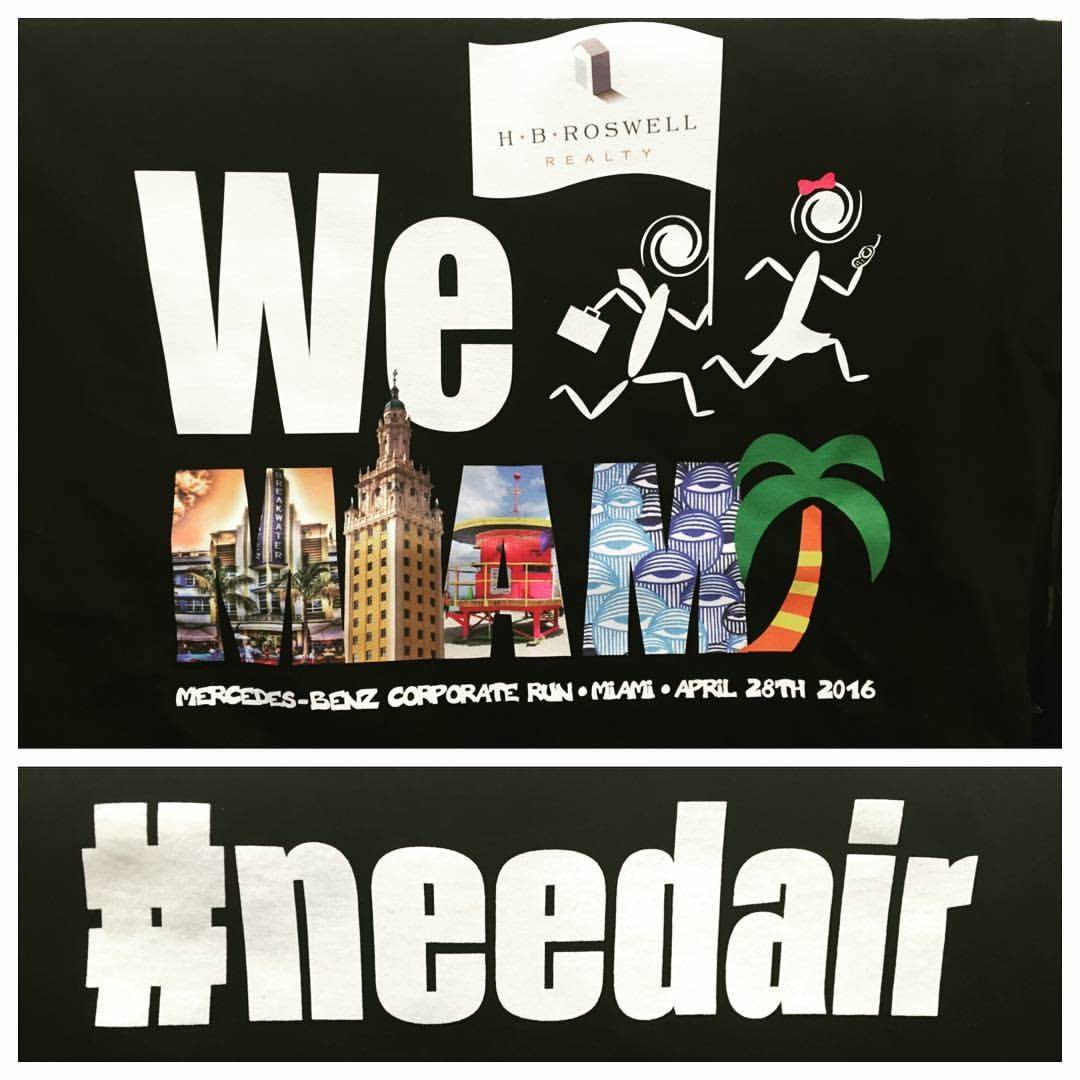 12. Miami International Jazz Festival ~ April 27-29
LILT, Manuel Artime Theater, The Wertheim Auditorium
It's time to get your groove on with the Miami International Jazz Festival. This annual festival brings you live, foot-tapping, soul-soothing performances at multiple venues in Miami from some of the greatest Jazz musicians of our time. Whether you get yourself VIP tickets or not, the music guarantees you'll leave feeling like one.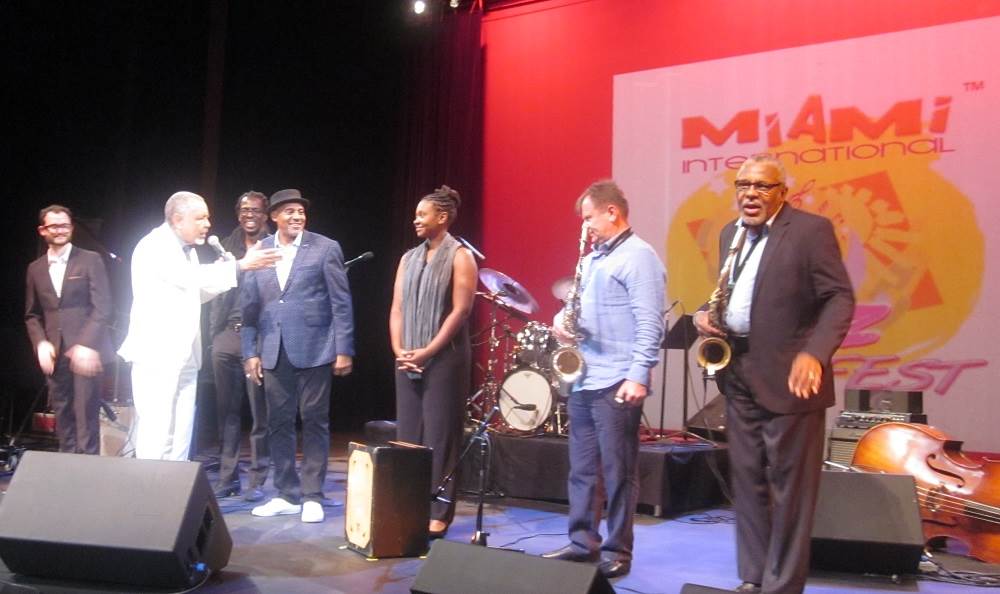 13. SoFlo Cake & Candy Expo ~ April 28-30
Miami Airport Convention Center
In its third year running, the SoFlo Cake & Candy Expo sure knows how to take care of a sweet tooth. Indulge in some of the most mouthwatering baked goodies at this interactive, three-day expo. The industry's top vendors, suppliers, worldwide candy enthusiasts and hobby bakers will be around sharing sweet nothings!

Share your thoughts with us
Sign up now
Get news and updates delivered to your inbox