How to Find Beachfront Buildings in South Florida to Buy for Short-term Rentals
Oct 02, 2019 October 02, 2019
As one of the world's top tourist destinations, South Florida is a sweet spot for investors who want to buy a condo for the purpose of using it for personal vacations, and renting it out when it's not in use. The lure of sandy beaches and balmy tropical weather ensures an endless supply of tourists willing to spend top dollar for a few days of fun in the sun. This means that – if you make the right investment choice – your beachfront vacation condo may actually pay for itself!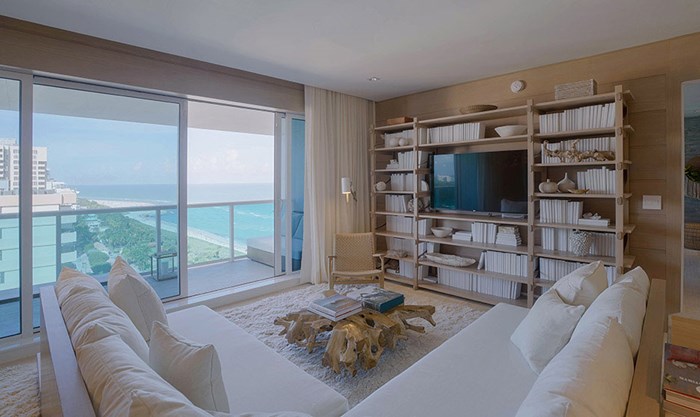 1 Hotel & Homes - Miami Beach, FL | Photo courtesy of 1 Hotel & Homes

If you're looking for a beachfront property in Miami that you can use for short-term vacation rental, here are some tips on how to find what you're looking for.


Know the Local Rules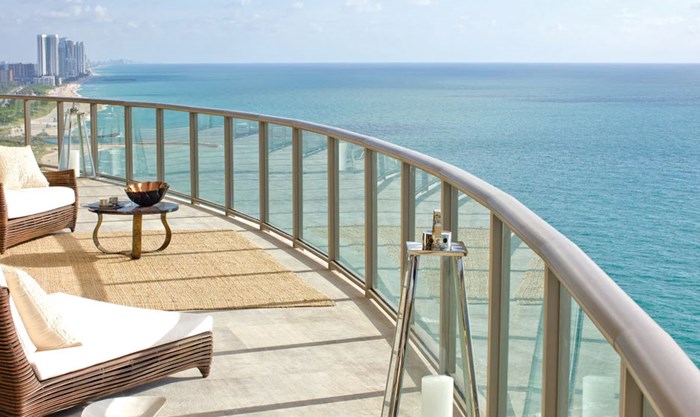 St Regis Residences - Bal Harbour, FL allows for short-term rentals

Because of its well-established hospitality industry, Miami-Dade County has some very specific laws regarding a property's eligibility as a vacation rental, so you'll need to make sure that any condo you are considering qualifies as a short-term rental property.

The rules vary widely, and some of the variances in regulations include:
Certain zones in Miami and Miami Beach specifically allow for short-term rentals and others do not.

Some condo buildings allow daily rentals

Many condo buildings specifically prohibit short-term rentals, which they consider to be anything under six months

Some condos allow short term rentals but with restrictions such as 90, 60, or 30 day minimum stays

Certain condo buildings may not allow an owner to rent their property prior to owning the condo for a minimum period of a year or two

Various condo associations limit the number of times per year that you may rent your property, even if they do allow you to rent short-term
There are also very specific tax regulations that apply to short-term rentals in South Florida. Unless you happen to be an expert in this field, it's best to hire an experienced local real estate agent who knows the local market as well as the local rules and regulations to help you sort this out.
Miami Beach is a particularly tricky area, as there are specific zones for hotels and short-term vacation properties. A good agent can help you sort through the various regulations and point out the best investment options.
Beachfront Condos that Allow Short-Term Rentals
Setai - South Beach, FL allows for short-term rental

We've curated a list of the condos that allow short-term rentals in each of the most popular beach neighborhoods in South Florida. By clicking on each link, you can search through our database of buildings in each neighborhood and filter further based on your needs and budget. Once you have found a condo that interests you, use the contact form to confirm the exact rental policy of the building/residence you are interested in.
You can also check out our article on Miami properties that allow some form of short-term rental and start your search there.


Short-Term Rental Investment Options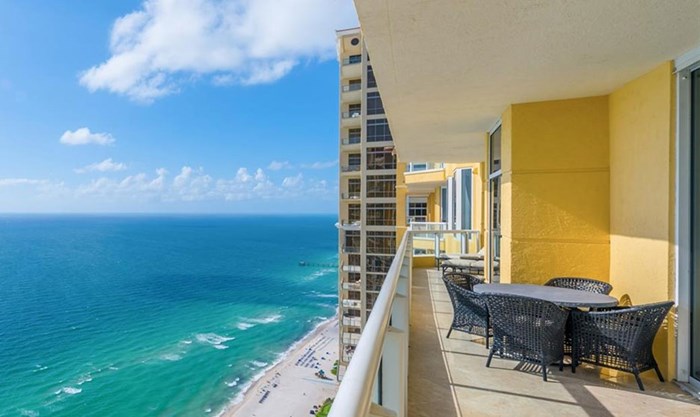 Acqualina - Sunny Isles, FL allows for short-term rental
You will be able to choose from a wide variety of buildings and communities, ranging from exclusive condo-hotels that offer luxury resort amenities, such as 1 Hotel and Homes or the Bentley Beach Hilton in South Beach, to a variety of residential condo buildings such as Acqualina in Sunny Isles or the new Faena Hotel Residences in mid-beach.
Once you find a few buildings you like, the next step is to find out if they allow 3-month, 1-month, weekly, or even daily rentals, and whittle down your options based on what you're looking for.  Given the many types of condo properties available in Miami, you'd do best to work with an experienced agent who will learn exactly what your specific priorities are, and also knows the local market and regulations, to help you find your perfect vacation property! You can also use the contact form on our site to ask any questions along the way.
When you're ready to start your search for a great condo that can serve as both a fabulous vacation getaway for you and your loved ones, as well as a source of income when you're not using it, feel free to reach out so we can discuss your options.
Share your thoughts with us
Sign up now
Get news and updates delivered to your inbox