How To: Wild Out on a Miami New Year's Eve
Nov 19, 2015 November 19, 2015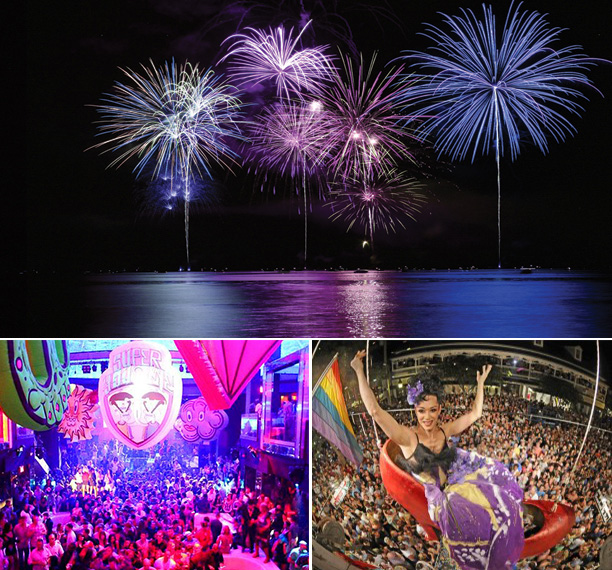 From tame to wild. From young to old. From Joe the Plumber to VIP. Everyone is welcome in Miami. Especially during the biggest celebration of the year. In a city that's taught the world how to party, talk about being in the right place at the right time for New Year's Eve. It's time to wild out Miami style with a spectacular lineup of parties and events that'll make your hair curl.
We're pulling out all the stops this year to welcome 2016 with a bang. Our homegrown Mr. International favorite, Pitbull, will be rocking out live with the public at Bayfront Park. 'Pitbull's New Year Revolution' will be the largest FREE New Year's Eve party complete with live coverage, countdown and all. Or head over to Ocean Drive for the most epic street party complete with fireworks on the beach. A free shuttle service will take you to and from North Beach to experience it all.
Another reason to head down to Bayfront Park is the Miami ball drop. Our very own 35-foot, neon Big Orange will start creeping up the InterContinental Hotel. On the stroke of midnight, the Orange is going to dominate the building as fireworks dominate the skies. The balmy weather and Bayside location will make your trip every bit worth its while.
Need a more quiet start to the New Year? Get down to Billy Joel's New Year's Eve Concert at the BB&T Center for a live audience of his renowned hits and classic tracks. Sports fans can rejoice too as the Orange Bowl will be on at Sun Life Stadium.
And how can Miami ever disappoint those here for the legendary club scene? Exclusive events include W South Beach's WALLmiami Ibiza Party, Caprice Yacht's Speakeasy Cruise and more for a haute and stylish welcome to 2016 you simply won't forget!
Share your thoughts with us
Sign up now
Get news and updates delivered to your inbox