IconBay Condo Sold Out In Just Five Months
Dec 09, 2015 December 09, 2015
Edgewater condo project IconBay has officially sold out, according to the Related Group's recent announcement.
They seem to really know what they're doing. In addition to their successes at IconBay, Related also announced converting over 100 reservations into contracts in their Gran Paraiso project. "We have a solid understanding of what the market demands and what it can support, and we've paced ourselves accordingly," Carlos Rosso, the condo division president of the Related Group said, "On top of a more measured and calculated strategy in terms of volume, we continue to raise the bar in terms of the quality and options we offer to buyers."
January 2014 was when construction of IconBay broke ground, ending mid-summer of 2015. The project is a 43-story tower located on the 400 block of Northeast 28th street and is comprised of 300 units ranging in size from almost 1,000 square-feet to over 1,500 square-feet for regular units and about 2,300 square-feet to over 2,700 square-feet for penthouses. Back in July, when owners were beginning to close on units, IconBay was asking about $550 per square-foot.
The typical deposit structure for the current real estate cycle has been 50%. However, Related has been a forerunner in dropping deposit requirements down to 30% with two of its projects. Furthermore, Related is not the only one adopting lower deposits. Swire Properties and Property Markets Group have also changed their deposit structures for their projects in South Florida.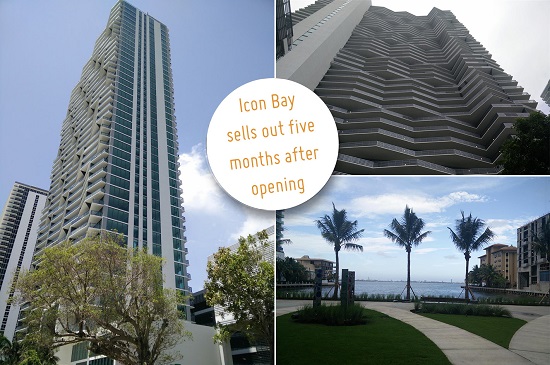 Source: therealdeal.com
Photo credit: thenextmiami.com
Share your thoughts with us
Sign up now
Get news and updates delivered to your inbox