Intensity Complaints From Neighbors of One Brickell. Will It Call For Redesign?
Jul 25, 2015 July 25, 2015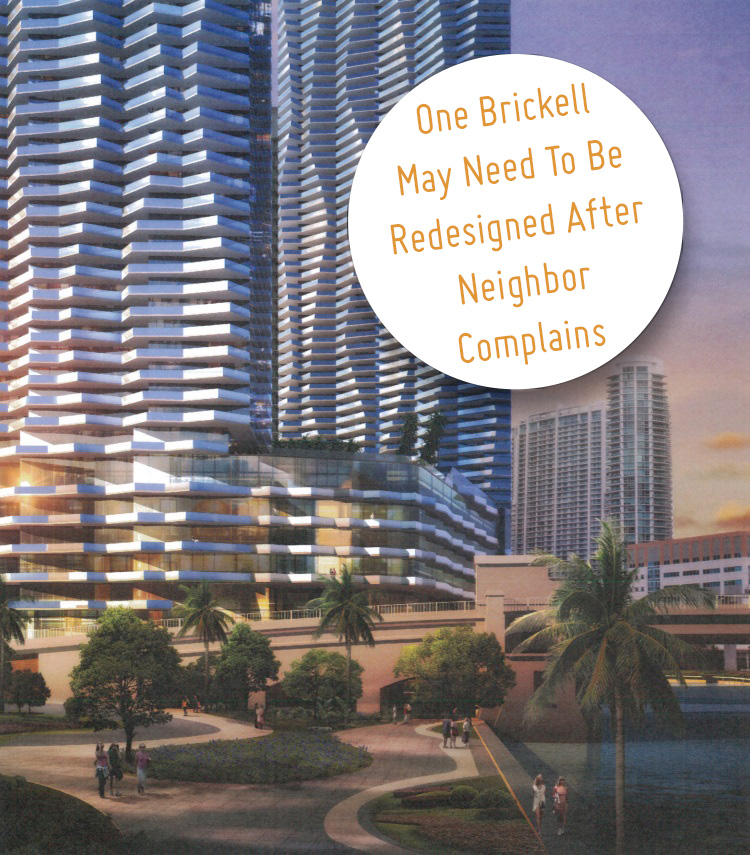 One Brickell is getting tattled on by their neighbors, as one is appealing Miami's Planning Department's approval of the One Brickell plan.
500 Brickell's condo association filed an appeal with the help of a lawyer, complaining that the project is "too big and intense" for the property that it was proposed to be on, 444 Brickell Avenue.
As part of the Planning Department's approval, One Brickell was granted a waiver that would allow for two of the towers to be built closer than is permitted by the Miami 21 zoning code. The 500 Brickell association is challenging that waiver, plus two others, in an effort to have the project redesigned.
The Planning, Zoning and Appeals Board of Miami is scheduled to look over the appeal at their next meeting. If it goes through, and the appeal is accepted, then the developers, GTIS Partners and Related Group, would be forced to redeign the project to abide by the rulings of the appeal.
Arquitectonica is the architect of the project. Ironically, the Related Group and Arquitectonica were in charge of development and architecture at 500 Brickell.
Source: thenextmiami.com
Photo credit: thenextmiami.com
Share your thoughts with us
Sign up now
Get news and updates delivered to your inbox