International Buyers Account for 36% of All Real Estate Sales in South Florida, Study Says
Feb 09, 2016 February 09, 2016
International buyers have accounted for $6.1 billion in cash, or 36% of home sales in South Florida in 2015.
A study taken by the Miami Association of Realtors and the National Association of Realtors, called the 2015 Profile of International Home Buyers, determined that foreign buyers are highly invested in Floridian property.
From September 2014 to August 2015, international buyers chose Florida over other states when buying homes in the United States. Out of all of the international buyers, Venezuela, Brazil, Argentina, Colombia, and Canada accounted for 62% of those sales.
The study considered the counties of Miami-Dade, Broward, Palm Beach, and Martin. It found that South Florida leads the United States' foreign purchases at 21%, with Miami and Fort Lauderdale together accounting for half of Florida's numbers.
The following is the top ten list of countries investing in South Florida: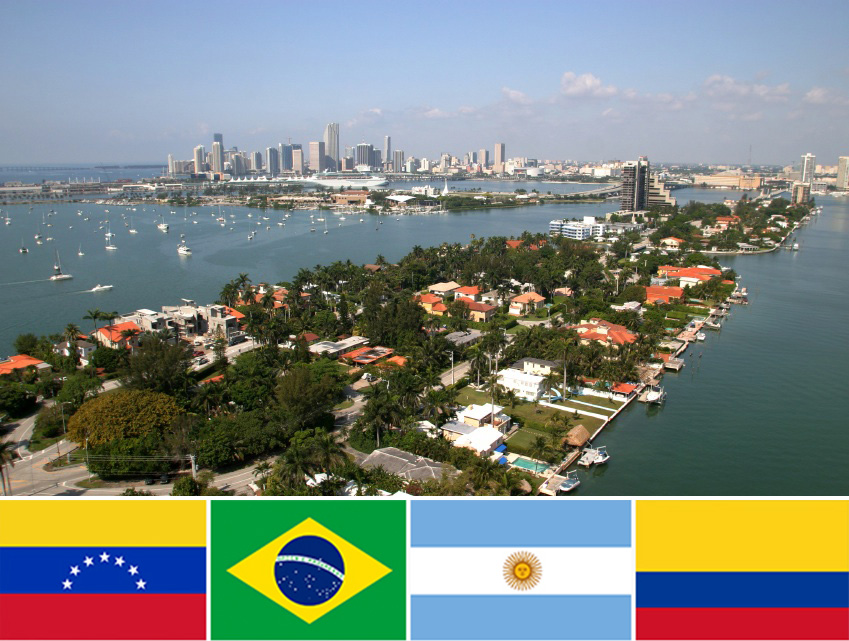 1. Venezuela
2. Brazil
3. Argentina
4. Colombia
5. Canada
6. Mexico
7. France and Italy
8. Ecuador
9. Spain
10. Russia
Source: therealdeal.com
Photo credit: therealdeal.com
Share your thoughts with us
Sign up now
Get news and updates delivered to your inbox