Ion East Edgewater Plans Were Hindered, Developers Begin a New Mixed-Use Plan
Apr 21, 2015 April 21, 2015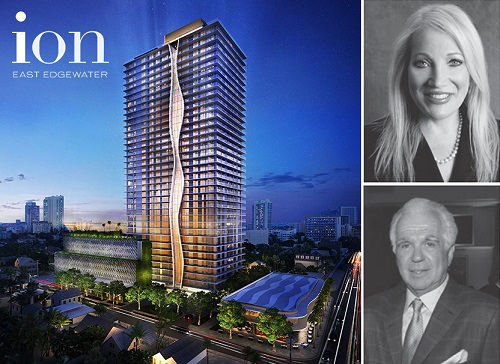 Developers of the Ion East Edgewater have rushed their upcoming plans to build a 36-story condo tower at their 2701 Biscayne Boulevard plot, but have been stopped by legal issues.
Sakor Development said that they are taking another look at their plans because of legal problems interrupting development by involving a patch of land that will be used for the project.
"With land values along the Biscayne corridor rising, we are configuring the property for mixed-use development," a Sakor Development representative said, "This will ensure the highest and best use of the site, given the appreciating land values in one of Miami's fastest growing neighborhoods."
The developers had some problems purchasing one of the five pieces of land that are conjoining the property. This delay was caused by an appeal for a street closure by a property owner a few doors down.
Kent Harrison Robbins, the neighboring property owner, appealed the Miami City Commission's decision to close one of the alleyways behind Sakor's land on December 23, 2013. Over a year later, the court denied the appeal, but Sakor still lost standing to other faster-paced developers.
Sakor pre-sold 40% of Ion's units, but other developers wooed the other buyers, hindering their pre-selling numbers.
Source: therealdeal.com
Photo credit: Ion - therealdeal.com, thenextmiami.com
Share your thoughts with us
Sign up now
Get news and updates delivered to your inbox