Largest Mall in U.S. Coming to Miami
Mar 24, 2015 March 24, 2015
Just as the "American Dream" changed how the world looks at the western hemisphere, the "American Dream Miami" mall is all set to make history and change how we shop in the Magic City. In an announcement that's going to pin Miami up on the world map as a bright shining star for local shoppers and world travelers, Alberta-based developers, the Triple Five Group, has declared its plans to build the largest mall in the country.
The Canadian group already owns the current largest 'Mall of America' in Minnesota. It has reason enough, however, to come up with new construction when most mall operators seem to by shying away due to the increasing popularity of e-commerce. The mall is speculated to be located northwest of the city center in an unincorporated part of the county. And it's expected that the project's success will hinge on an ever-increasing local population pool along with a steady stream of avid shoppers from Latin America, Canada and the rest of the world.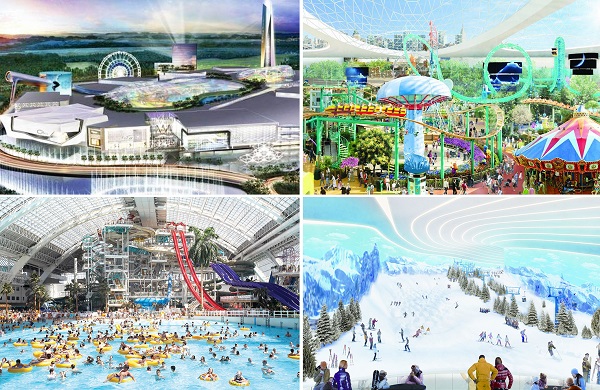 So what does this Goliath of shopping malls, with an estimated development cost upwards of $4 billion, bring you besides mind-boggling shopping options?
Sea-lion show
Miniature golf
Bowling
Submarine ride
Performing-arts theater
Cinema
Ice rink
Rollercoaster ride
Restaurants
Hotels

Condominiums
Determined to make Miami an even bigger world-class shopping destination, the Triple Five group isn't alone in its decision to combine mega retail space with an entertainment arena, hotel and residential space. While Midtown Doral will add 300,000 square feet of retail to greater Miami by year-end 2015, the Brickell City Centre is scheduled to deliver 565,000 square feet of retail space to the financial hub by the end of 2016. The Mall at Miami Worldcenter will further add 765,000 square feet of restaurant, retail and entertainment space to central Downtown by 2017.
Source: wsj.com
Photo credit: Triple World
Share your thoughts with us
Sign up now
Get news and updates delivered to your inbox