Loads of Wynwood Properties Selling Quickly, for Up to Five Times the Price of a Few Years Ago
Apr 16, 2015 April 16, 2015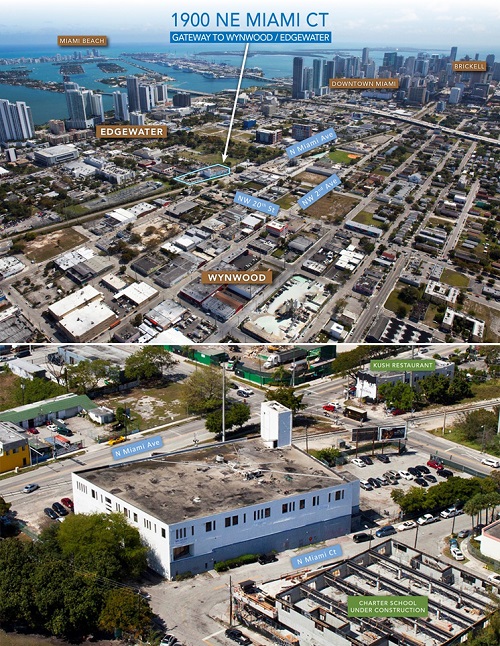 In the middle of the boom of Wynwood sales and purchases during this great economic time, a commercial building has stood out amongst its neighbors as a new mixed-use development for sale.
A 1.1-acre site, located at 1900 Northeast Miami Court, is listed on the market for $17 million. The property includes a 50,000 square-foot building with three floors that was built in 1923. The current owner, Aspira Properties, purchased the property back in 2011 for $3.4 million.
The South Florida branch of Transwestern is handling the property. Specifically, John Bell, Managing Director, and Mariano Perez, Senior Associate, are taking care of the listing.
"The site has long-term enhanced value as the market matures," Bell said, "Signage opportunity, exposure, easy access and development constraints on adjacent public land make the 1900 Northeast Miami Court site a prime mixed-use development opportunity."
Recently, Wynwood properties have been selling at an unbelievable rate. For example, the Amicon Construction Services office building at 2400 Northeast Second Avenue was sold for $3.7 million in the end of March to Brodson Construction. Several other have been trading hands, making the Wynwood area quite the popular investment and development community during this economic boom.
Source: therealdeal.com
Photo credit: 1900 NE Miami Court - loopnet.com
Share your thoughts with us
Sign up now
Get news and updates delivered to your inbox