March in Miami: Great Food, Fabulous Arts, and the Best of Sport!
Feb 26, 2020 February 26, 2020
March in Miami is not just about incredible weather and one more excuse to get outdoors, but it's also a month of an electrifying lineup of events. From the ULTRA music festival to a jazz festival, from tennis-lovers Miami Open to a major sailing regatta, and a NASCAR championship, from the Miami Film Festival, Carnaval and a Sunday Brunch with famed Chef Michael Schwartz, here's everything you need to know to have a sensational March in Miami:


Various venues across Miami



In case your New Year's fitness resolutions are falling a little, errr, behind, or you've fallen off the wagon entirely, then this is the perfect excuse to give your fitness routine a jumpstart! Explore Brickell by bike, take a spa and wellness yacht charter, tee off at Topgolf Doral, or get 30% off your gym membership at the JW Marriott Marquis. Continued from February, Miami's Health and Wellness program brings you tempting discounts on yoga classes, fitness sessions, spa treatments, rounds of golf, and plenty of other outdoor activity to keep you on a healthy curve. Find the complete list of deals and packages here.


3500 Pan American Drive, Regatta Park, 
Coconut Grove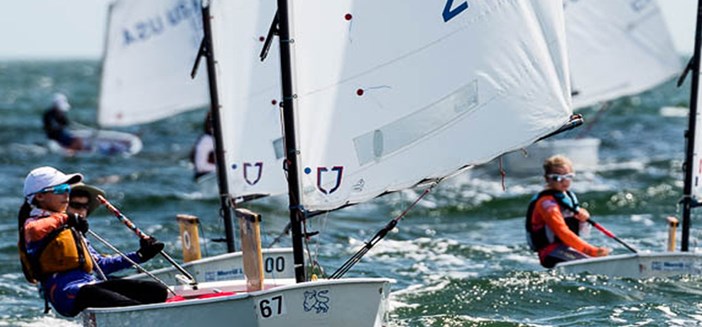 Another fabulous sail event following the Hempel World Cup in January, this year's regatta has double the fun with adults and youth competing on two separate weekends. Aiming to host more than 300 boasts, this is the largest spring regatta taking place in South Florida.
Stand by to watch A-Cats, Optimists, I420s, C420s, and many new classes making their debut this year as they compete for top honors. The annual regatta promises to be as much fun off the water as it is on the water by organizing special cultural events, family experiences, and a dedicated hospitality village offering good food, drinks, cocktails, and music to sailors and visitors alike.


Various venues across Miami, including
Downtown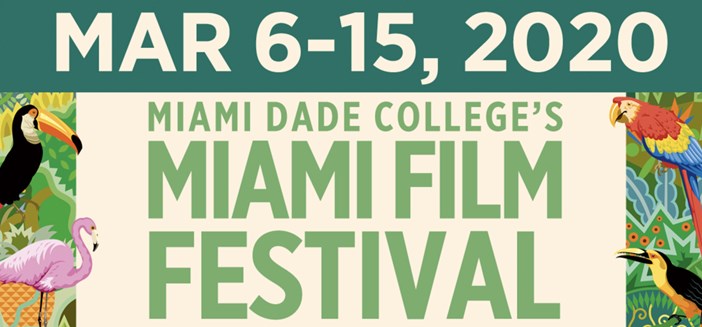 Get your dose of international as well as Ibero-American cinema at the 37th edition of the Miami Film Festival. This ten-day festival features a wide selection of films to documentaries and shorts worth binge-watching shown at some of Miami's most historic theaters and buildings, including the opening night gala at the historic Alfred Dupont building downtown, the Directors Party in the Design District, and showings at the historic Tower Theater and Olympia Theater, to name a few.
The Festival has previously hosted filmmakers and talent the likes of Pedro Almodóvar, Abel Ferrara, Spike Lee, Andy Garcia, and many more. This year's lineup includes the novel adaptation 'Burnt Orange Heresy' and 'Mucho Mucho Amor' as the opening and closing acts. Besides being acquainted with international cinema's seasoned-to-emerging talent, there will be masterclasses, talks, guest actor and director appearances, parties and an awards night to keep things bubbling. Que divertido!


Miracle Mile, 
Coral Gables
& SW 12th to 27th Avenue, Calle Ocho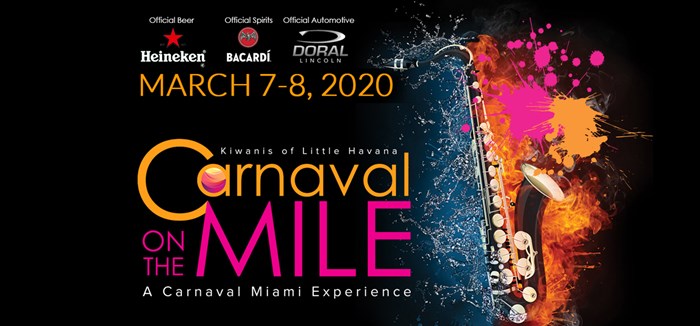 Presented by the Kiwanis of Little Havana, Carnaval Miami is a colorful celebration of Latin art, culture, music, and food. Boasting of two landmark events – Carnaval on the Mile and the Calle Ocho Music Festival – this spectacular cultural event also features about a dozen other experiences to keep you dancing throughout the week.
Kick-started by Carnaval on the Mile, this two-day event in Coral Gables features an extensive Artists' Village with plenty of paintings, handicrafts, sculptures, photography, jewelry, glassworks, and much more on display, as well as for sale. The festival also features three stages for live jazz, funk, and rock performances by world-renowned musicians. Great food and children's entertainment make it a must-attend for the entire family.
The Calle Ocho Music Festival in Miami's Little Havana is said to be the nation's largest street party with plenty of Guinness World Records under its belt, including the largest conga line in 1988. This Latino music festival features 10 stages occupying 20 blocks and has been the platform for many renowned artists including Pitbull, Maluma, and Nicky Jam. 
Other events at this week-long celebration include the Miss Carnaval beauty pageant, Cork & Fork food and wine festival, Cordials & Candy tasting experience, Domino Tournament at Domino Park, Golf Classic at Melreese Country Club, and Soccer 5v5 tournament for the U8 to U19.


10901 SW 24th Street, Coral Way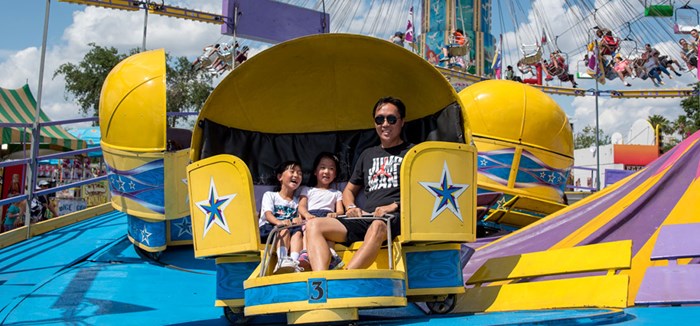 "The Fair" is back to liven up your spring break with plenty of family-friendly fun. Create new memories enjoying over 90 rides, carnival games, live concerts, agriculture shows, a petting zoo, stilt circus, ice skating show, BMX stunt show, pig races, and much more. Also, there will be plenty of those staple fair delights like corn on the cob, funnel cake, turkey legs, and cotton candy, along with brand new treats.


101 W Flagler Street, 
Downtown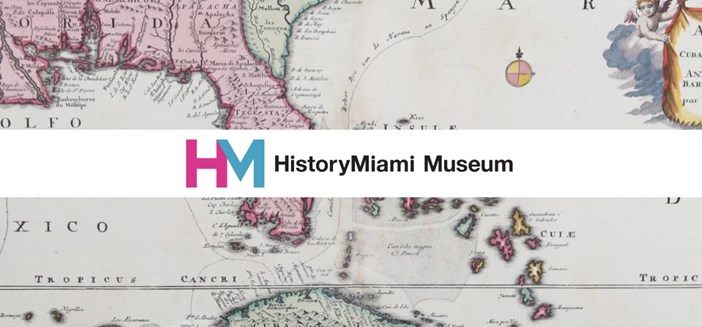 Calling all map lovers, wayfarers, cartographers and little ones! This international fair brings out world-renowned speakers, antique maps, globes, atlases, rare antiquarian books, ephemera, and plenty of special treasures from some of the finest dealers in the world. Enthusiasts take note: the VIP preview and sale takes place Friday, March 13.


10901 Old Cutler Road, Fairchild Tropical Botanic Garden, 
Coral Gables

Spend a fragrant weekend amidst some of the finest orchids in the world! Thousands of orchids will be on display and for sale during this signature event at the Fairchild. Learn how to care for your orchids with DIY demos and lectures, or save an endangered orchid at the STEMLab. Indulge in botanical-inspired craft cocktails or treats at the Orchid Pop-up Eatery. Kids will definitely love the hands-on experiences, frozen treats, and up-close butterfly releases – all ingredients for a magical spring weekend in Miami.


347 Don Shula Drive, Hard Rock Stadium, Miami Gardens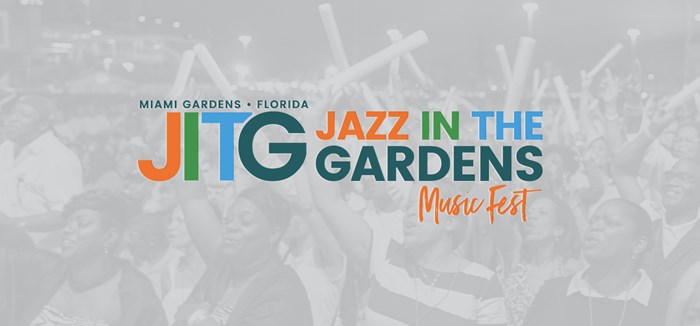 Looking for something unforgettable to do in Miami? Don't let the name fool you; this music festival's got a lot more than jazz. Get yourself tickets to two full days of class acts by R&B, soul, hip hop and jazz headliners such as Mary J. Blige, Charlie Wilson, Nelly, Mark Felton, The Roots with Bilal, and more. Besides great tunes, this weekend festival also features a grand opening night party, an FMAC (Film Music Art Culture) conference, national poetry competition, and a Women's Impact luncheon adding dimension to this cultural and musical event.


997 North Greenway Drive, Coral Gables Country Club, 
Coral Gables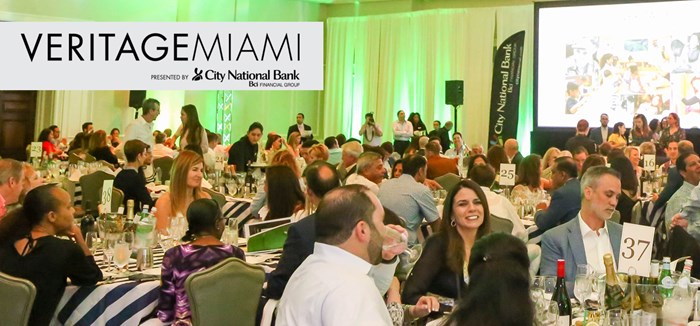 Locally sourced farm-to-table ingredients, perfectly paired wines, a James Beard award-winning chef, and a lively auction make the perfect recipe for a Sunday brunch done right. Spend a pleasant spring weekend supporting the United Way of Miami-Dade, a community dedicated to improving the education, health and financial stability of South Florida's residents, while dining on some of Miami's best culinary treats.


Miami Music Week including the Winter Music Conference: March 16-22
Various venues across Miami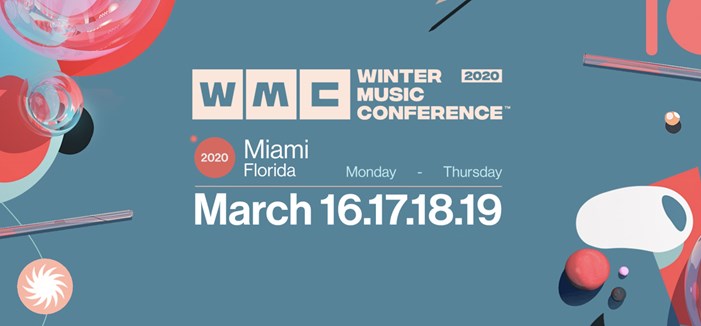 One of the hottest music festivals in the world is back in Miami with its medley of events, networking mixers and all-night parties around town. Headlining the week will be the Ultra Music Festival and Winter Music Conference.
The 35th Winter Music Conference takes over Miami Beach's Faena District from the 16th to the 19th of March. Besides industry panels and production workshops, expect mentor sessions from the likes of Barbara Tucker, a music production contest where winners get 'Signed on the Spot', and the 34th Annual International Dance Music Awards to be part of the exciting event lineup this year.


301 Biscayne Boulevard, Bayfront Park, 
Downtown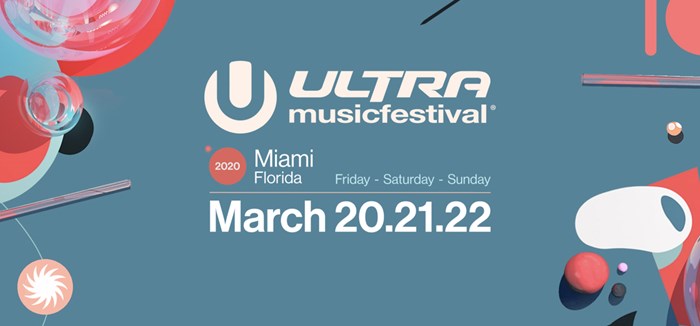 You can love it, you can hate it, but you cannot ignore it! The biggest music event of the year (that tops every spring-breaker's itinerary) is back in town. ULTRA brings with it an electrifying lineup of the hottest names in EDM, mixing it up to blow it out of the park. This year's world-class roster includes the likes of Afrojack, Carl Cox, David Guetta, Gryffin, Kygo, and Major Lazer for three days of techno-induced frenzy.


One Ralph Sanchez, Speedway Boulevard, Homestead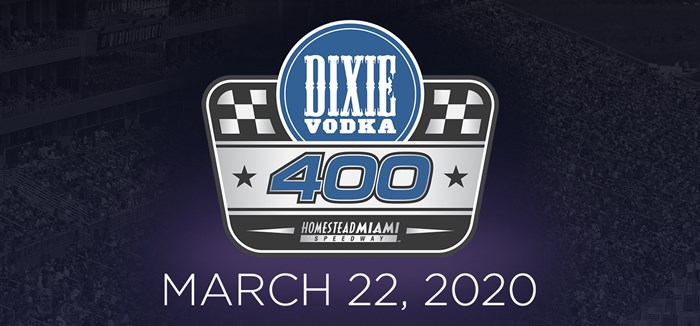 Listen to the sweet roar of revving engines, as the biggest NASCAR stars fight it out to win the Dixie Vodka 400 and a spot in the Playoffs. Join the fast and the furious for a weekend full of racetrack action, meet and greet fun, as well as the chance to celebrate the Speedway's 25th anniversary with a beach party in true Miami style.


347 Don Shula Drive, Hard Rock Stadium, Miami Gardens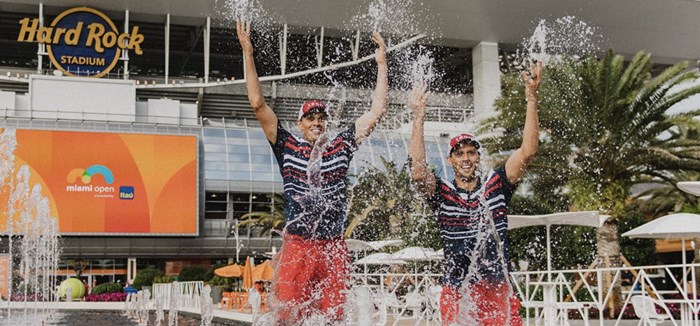 It's every tennis fan's dream come true, as the biggest stars in the game come to town during this two-week tournament. Vying for top honors in singles and doubles matches, catch tennis legends Serena Williams, Novak Djokovic, Rafael Nadal, Stan Wawrinka, as well as newcomers Sofia Kenin, Naomi Osaka, and Coco Gauff, plus many more, llive in action. Accompanying the finest of sport will also be the finest art, music, and food from top Miami eateries such as Bourbon Steak by Michael Mina, Novecento and more.


16701 SW 72nd Avenue, Deering Estate, Palmetto Bay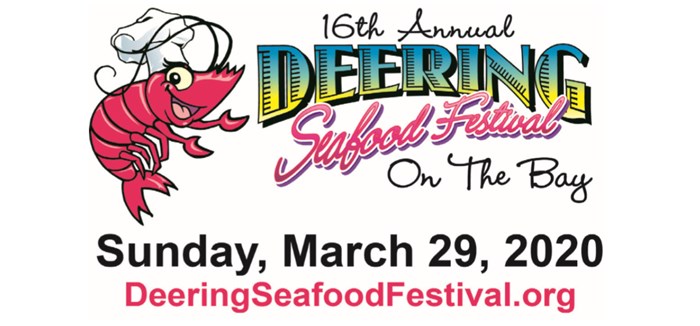 This signature event is one of the finest excuses to wine and dine at the historic, 444-acre, waterfront Deering Estate. The annual seafood festival is in its 16th year running, and brings to table the freshest catches, celebrity chef demos, kids' entertainment, stilt walkers, a musical parade, live entertainment, and a fabulous family-friendly atmosphere.


2000 Convention Center Drive, Miami Beach Botanical Garden, 
South Beach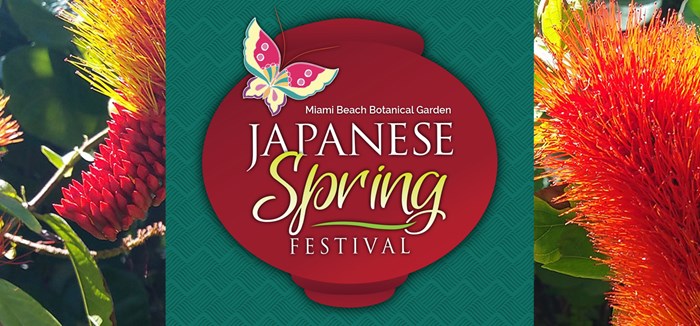 Explore the nuances of Japanese culture (well beyond sushi) at this annual spring festival. Experience thundering Taiko drumming performances, join in traditional tea ceremonies, get hands-on origami lessons, learn with Ikebana floral design workshops, and shop till you drop at the Japanese marketplace. A great weekend event to immerse yourself in this fascinating culture.


---

Where will you be spotted this spring? Know of other great March events in Miami? Let our readers know in the comments below!

Cover photo courtesy of Tony Mendoza
Share your thoughts with us
Sign up now
Get news and updates delivered to your inbox