MIA has opened their 100th airline - It's a Record
Jan 09, 2015 January 09, 2015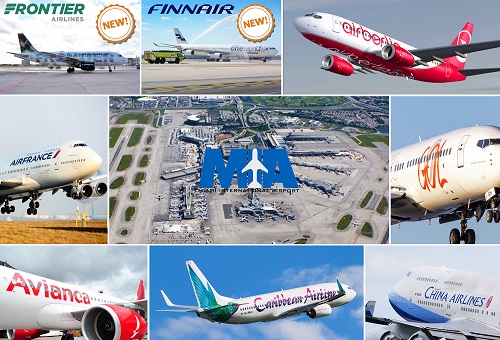 Miami International Airport (MIA) has reached a record and a milestone at the same time, having the most airlines in operation in a single airport in the United States.
MIA has opened their 100th airline before the end of the year, the last two being in the same week.
The 99th was Finnair beginning their partnership at MIA with a nonstop flight to Helenski. The flight, known as A340 service to Helenski, will be a seasonal flight, but will extend beginning in October 2015.
Later during the same week, the 100th flight came in. Frontier Airlines joined up, flying to Denver, New York, Philadelphia, Washington D.C., and Chicago O'Hare.
In 2014, there were eight new air carriers added to MIA, totaling to their record 100 airlines.
Incidentally, Eastern Air Lines will add their service to MIA in 2015 after they gain approval, marking the 101st airline.
Source: thenextmiami.com
Photo credit: MIA - skyscrappercity.com
Share your thoughts with us
Sign up now
Get news and updates delivered to your inbox