Miami Art is Back: Miami Art Week 2020, Design Miami, Museums, Galleries
Oct 15, 2020 October 15, 2020
Miami loves its art and culture, as well as its yearly art fairs that draw crowds to the Magic City from all over the world. While the pandemic has seen some Miami's and international art events postponed or canceled, Miami's 2020 Season of the Arts is scheduled to happen, and poised to impress art lovers of all persuasions with precautions in place.
For those of you who are ready to venture out and experience art in person, you will be pleased to learn that many museums, galleries, and artist spaces are currently already open, with many other following soon. Here's the latest of Miami Art Events and Openings, both virtual and in-person. 

The Bass Museum, South Beach
Status: Open

Mickalene Thomas' Better Nights - Photo courtesy of The Bass Museum

The Bass Museum in Miami Beach is open, with social distancing restrictions in place, featuring an extension of Mickalene Thomas' Better Nights, which opened in December 2019. 

Miami Dade College Museum of Art and Design (MOAD), Downtown Miami
Status: Open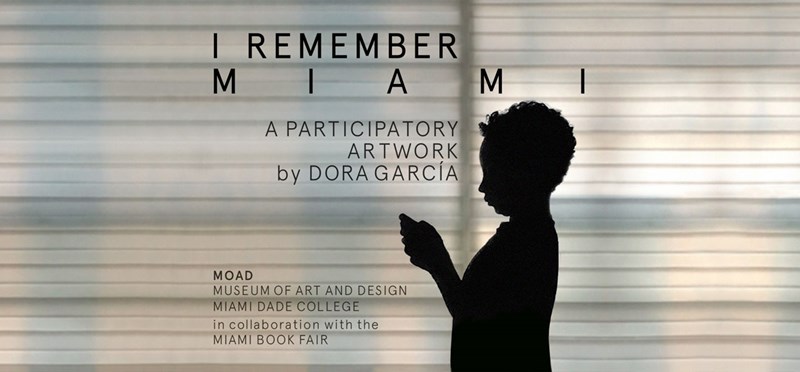 I Remember Miami - Photo courtesy of MOAD

The Miami Dade College Museum of Art and Design (MOAD) is open and is featuring its I Remember Miami exhibit, a new participatory artwork by the great Spanish artist, Dora Garcia. I Remember Miami invites the community to reconnect with its city, and one another, in a virtual space. 

Rubell Museum, Allapattah
Status: Open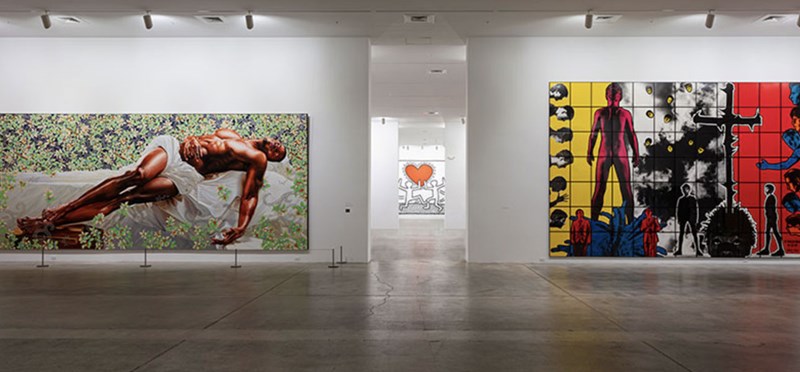 Unparalleled Journey through Contemporary Art of Past 50 Years - Photo courtesy of the Rubell Museum

The highly regarded Rubell Museum, featuring a permanent collection of international contemporary art, is open every day except Mondays, and U.S. Veterans receive free admission. Their latest exhibition is a culmination of 50 years to honor the inauguration of new Rubell Museum space in Allapattah in December of 2019. The installation, including more 300 works by 100 artists, chronicles "key artists, moments, and movements in vital arts centers over the past 50 years, from the East Village to Beijing, Los Angeles to Leipzig, and São Paulo to Tokyo," and provides "one of the most far-ranging museum exhibitions of contemporary art ever presented."

Institute of Contemporary Art (ICA), Design District
Status: Open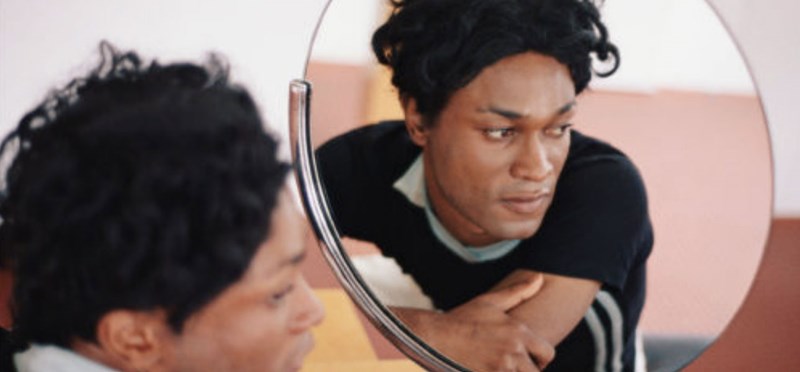 Iké, L.A. Eyeworks, 1995/2016 by Lyle Ashton - Photo courtesy of ICA

The Institute of Contemporary Art (ICA) located next door to the de la Cruz Collection in the Design District is open, allowing visitors to come see their permanent collections, as well as the recent exhibition, Lyle Ashton Harris: Ektachrome Archive. The installation comprises thirty-six documentary photographs and fifteen journals dating from the early 1990s, chronicling the emergence of a new generation of Black cultural producers and scholars in the wake of the Black Arts Movement, the AIDS crisis, and the conservative turn of the 1980s.

de la Cruz Collection, Design District
Status: Open By Appointment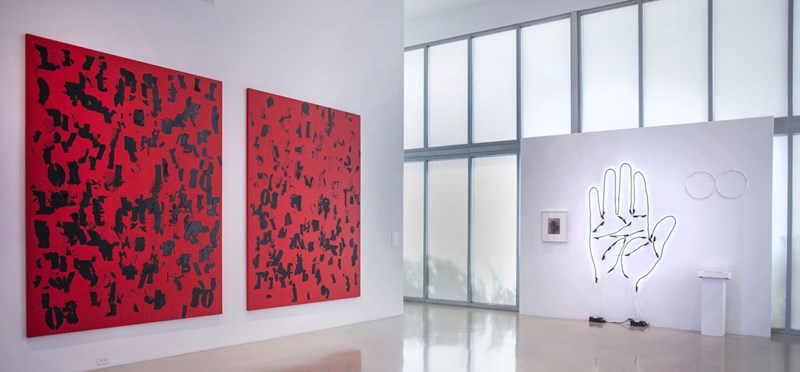 Photo courtesy of the de la Cruz Collection

The eponymous de la Cruz Collection, another Miami stalwart of contemporary art, is open by appointment and registration Tuesday through Saturday, with free admission. The current exhibition, A Possible Horizon, is a collection of works to "build new possibilities" inspired by artist Felix Gonzalez-Torres. 

Patricia & Phillip Frost Art Museum, West Miami
Status: By Appointment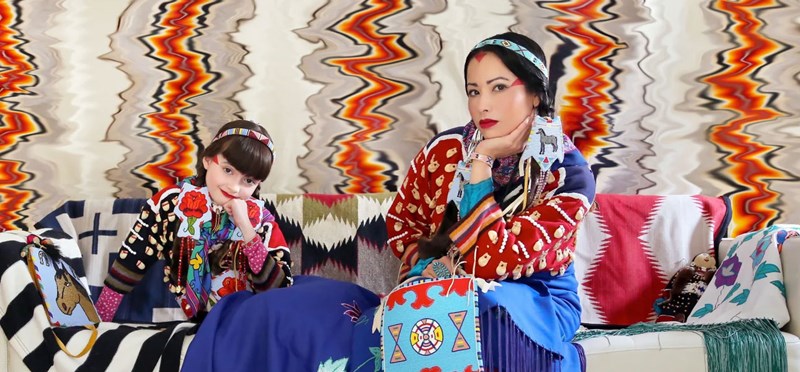 House to House: Women, Politics, and Place - Photo courtesy of The Frost Art Museum

The Frost Art Museum, on the campus of Florida International University, is open by appointment made 48 hours in advance Wednesday through Saturday. Their current exhibition, House to House: Women, Politics, and Place, features multimedia works exploring "the changing roles of women, metaphorically represented by the house as domestic space and the most public of houses, the U.S House of Representatives, where there are 100 women serving as Representatives." 

The Margulies Collection, Wynwood
Status: Open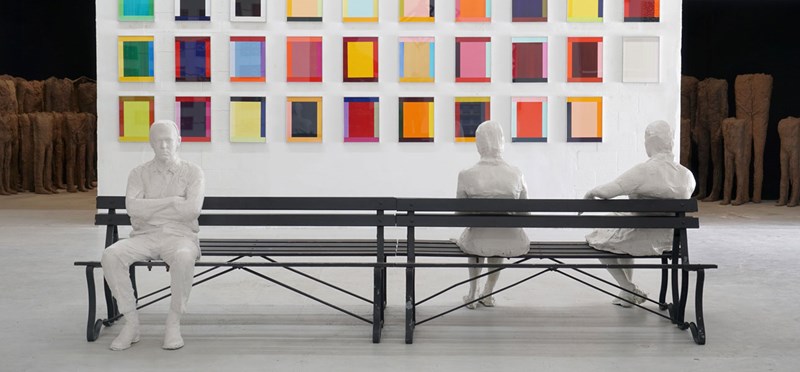 Installation View picturing George Segal, Imi Knoebel, and Magdalena Abakanowicz - Photo courtesy of the Marguiles Collection

The Margulies Collection at the Warehouse, located in the Wynwood Arts District of Miami, is open Tuesday through Saturdays with limited admission. Featuring several exhibitions of contemporary art, current installations include photography from the archives and other works. 

Perez Art Museum Miami (PAMM), Downtown Miami
Status: Opening Late October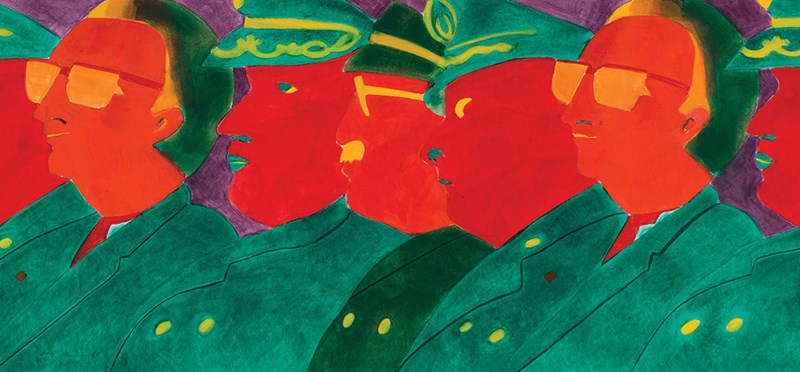 PAMM Exhibition Catalogue Highlight | Beatriz González: A Retrospective - Photo courtesy PAMM

PAMM plans to reopen by the end of October with an exhibition of Black artists that has been rescheduled from its original opening date in April. To attend, visitors will be required to purchase timed tickets online. A route through the museum has been devised that encourages social distancing, and visitors are encouraged to follow that route or keep their distance from other visitors. 

Museum of Contemporary Arts (MoCA), North Miami
Status: Opening Late October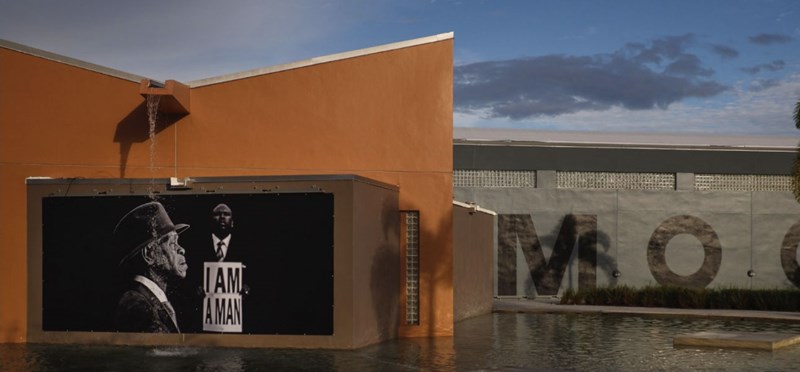 Carl Juste, I Am A Man, 2008, digital photograph - Photo courtesy of Carl Juste / Miami Herald Staff

The Museum of Contemporary Arts (MoCA) in North Miami plans to re-open in late October, along with the planned exhibition, Our Beginnings Never Know Our Ends. The installation will feature artworks that explore ideas of selfhood and the negotiation of relationships.

Other Miami Art Sites
Status: Varied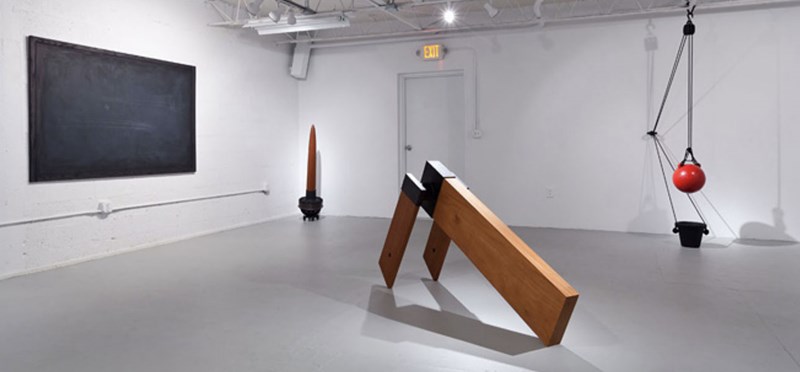 Photo courtesy of BRIDGE RED STUDIOS

Bakehouse Art Complex and BridgeRed Studios will be reopening in early November. 
Spaces such as Fountainhead and Dimensions Variable (DV) are also reintroducing in-person visits by appointments.  Fountainhead is currently planning to reintroduce open studios, albeit with strict social distancing regulations in place.
Other Miami art sites, including The Coral Gables Museum and The Museum of Graffiti in Wynwood with both outdoor murals and indoor exhibitions, are also open. Locust Projects is open by appointment. 
While there is still no word on the re-opening of the Wolfsonian, Lowe Art Museum at University of Miami, it is expected that these venues will be open in time for Miami Art Week. 

Miami Art Week, Design Miami
Status: November 30th - December 6th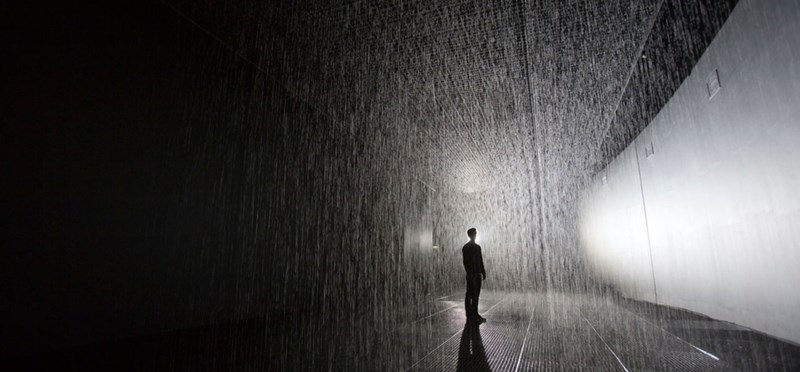 Rain room, 2012 - Photo courtesy of The Maxine and Stuart Frankel Foundation for Art

While Art Basel Miami Beach, along with many of our beloved December art fairs, have recently announced cancellation of their yearly live showcases, Miami Art Week will still take place during the first week in December via innovative new exhibition formats. Many of the major fairs, such as Art Basel Miami Beach, Art Miami / Context, and NADA, have programmed virtual editions while planning a return to live fairs in 2021. 
Meanwhile, local arts organizations and cultural venues are planning a hybrid Miami Art Week that will feature both virtual and in-person opportunities to see international exhibitions as well as the work of local artists and arts organizations.
Art Week will also mark the grand opening of Superblue, Allapattah's new experiential art installation space and brainchild of New York's Pace Gallery owner and Laurene Powell Jobs' Emerson Collective. At Superblue, art-as-experience will be enjoyed safely under strict social distancing restrictions that also happen to enhance the viewing experience, such as timed entry and a limited number of visitors at a time allowed inside each installation.
In the Miami Design District, Design Miami will take place November 27th - December 6th in the historic Zaha Hadid Elastika Moore Building. Design Miami, in its 16th edition, features some of the most reputable international design galleries with curated exhibitions of museum-quality furniture, lighting and objets d'art. While you're there, you can also catch plenty of new window installations that can be enjoyed as you walk or drive by. Neighborhood galleries such as Atchugarry Art Center and David Castillo Gallery, as well as Dina Mitrani's pop-up gallery are also open.

Miami Art Galleries
Status: By Appointment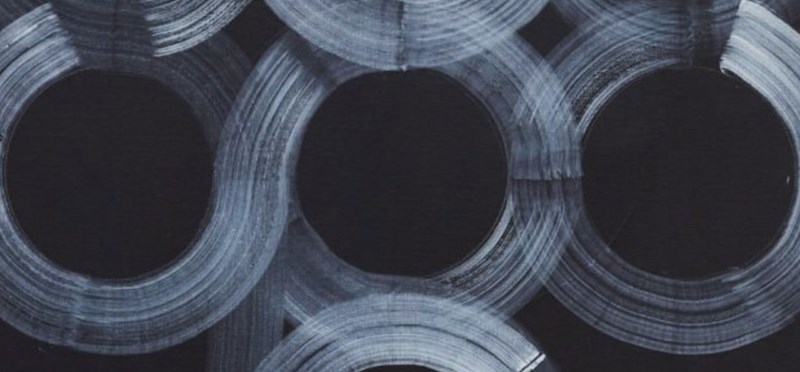 Francisco De La Torre, SOS: Self Organizing Systems


Many local galleries are also open by appointment, including Emerson Dorsch, Nina Johnson, and IPC Art Space in Little Haiti; Frederic Snitzer in Downtown Miami; Mindy Solomon and N'namdi Contemporary in Little River; and Spinello Projects in Allapattah. 
Local favorite Wynwood Walls is expected to also be open in time for Miami Art Week.

Virtual Miami Art Venues and Activities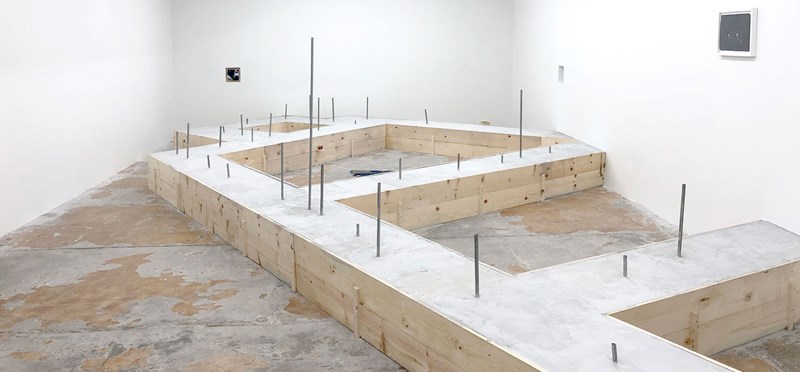 If they knew these things/Reliquias Ocultadas—Yanira Collado

Artists, curators, galleries, and museums have all stepped up onto the online platform. While digital art has been a thing for some time now, the visual arts have recently developed an entirely new and expanded language in the online platform. Virtual exhibitions, online film festivals, and zoom artist talks have sprung up all over cyberspace, and new ways to disseminate art are taking shape every day. 
At Pérez Art Museum Miami (PAMM), online events are drawing audiences from far beyond the museum's geographical location – and of sizes far larger than the museum's physical capacity – to attend online talks hosted by PAMM director Franklin Sirmans with artists in quarantine during the pandemic. These artists can be located anywhere. Having noted the impact and reach of these virtual conversations, Sirmans commented, "There's no going back."
"The experience is less intimidating for some visitors than the in-person experience," expressed Leyden Rodriguez-Casanova, Miami artist, and co-founder of the Dimensions Variable (DV) exhibition space in Little Haiti, which he co-directs with his wife and fellow artist Frances Trombly.  
As artists and curators, both Rodriguez-Casanova and Trombly are interested in the creative possibilities of incorporating digital platforms into varied forms of art making, and exploring how artists are using virtual language as a creative tool. DV's 2020 lineup of digital exhibitions includes works by artists Sam Lavigne and Tega Brain, Yann Novak, and Francisco Masó. 
Fountainhead, a local artists' residency located in Little River, began programming virtual studio visits using Instagram and Instagram Live early on in the pandemic. Over 100 artists have participated in these virtual visits, each attracting between 500 and 1,000 online guests. These studio visits are archived for public view on Fountainhead's Youtube channel.
"The virtual connection will continue even after art gets physical again," stated Dennis Scholl, CEO of Oolite Arts, one of Miami's most established visual art communities, located on Lincoln Road in South Beach. As soon as Miami went into lockdown in early spring, Oolite began programming virtual art classes, as well as an online showcase where collectors may purchase works from Oolite resident artists.
Artists and galleries have also adapted their promotional and sales platforms to serve a wider range of collectors all over the world online, many of them via social media outlets such as Instagram.


---

Cover photo courtesy of Augustine Wong, Unsplash
Share your thoughts with us
Sign up now
Get news and updates delivered to your inbox