Miami Beach Committees Combat Rising Sea Levels
Apr 08, 2015 April 08, 2015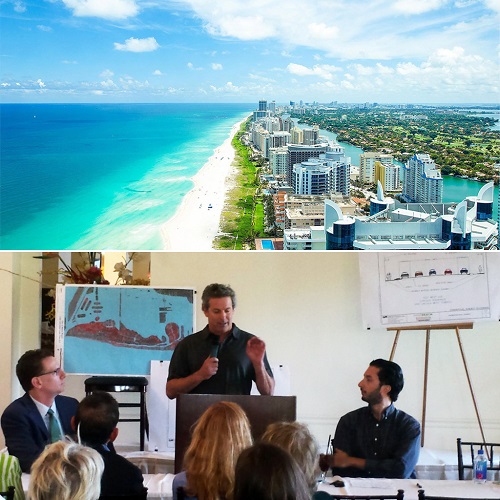 Nature can be ruthless and unpredictable as time goes on. In recent months, scientists have been studying the sea levels in the Miami area and have noticed that they are rising without anything to stop it.
Thomas Mooney, the Miami Beach Planning Director, has said that a plan for combatting the rising sea level will be one of the most difficult tasks facing the city. "Had we known what was going to happen, we would have built the roads and lands higher," Mooney said at a meeting, also noting that older buildings are actually below sea level.
Miami Beach, as a man-made island, could potentially be set underwater in as soon as 50 years. Mooney suggested new zoning laws to require construction to start three or four feet above the current sea level.
"Miami Beach is at the forefront of this thing," Scott Robins, a local developer and the chairman of the Miami Beach Sea Rise Committee, said in a forum, "People are looking to us for answers." Robbins also discussed raising roads, sidewalks, and right-of-ways in areas where flooding is most likely to happen, such as West Avenue, by up to two feet in order to avoid future floods.
Source: therealdeal.com
Photo credit: Comitee - therealdeal.com, Aerial - wallwidehd.com
Share your thoughts with us
Sign up now
Get news and updates delivered to your inbox