Miami Beach Polo World Cup 2015: The Sport of Kings Takes a Beach Day
Mar 25, 2015 March 25, 2015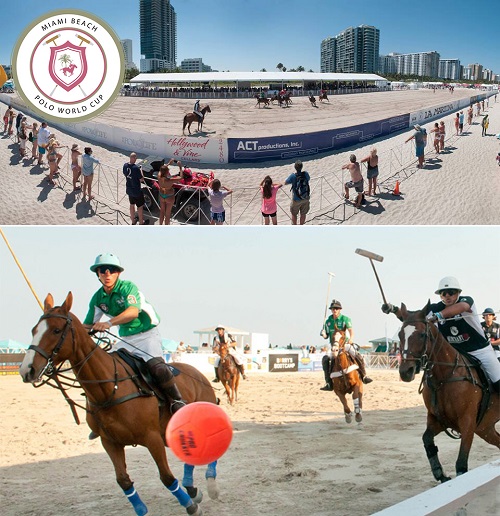 Mark your calendars from April 23 to 26, as the "sport of kings" - the Polo World Cup is scheduled to grace the sun-kissed shores of Miami Beach. Glamorous people, equestrian fun and the best players in the world will gather in what is regarded as the most prestigious Beach Polo tournament in the world. This elite sporting event is known to bring teams from Brazil, Argentina and Germany to compete for the coveted La Martina Trophy.
Pull out your daintiest frocks and hats, for this four-day tournament will have the top male and female polo players battle it out on gorgeous Miami Beach. While the La Martina South Beach Women's Polo Cup consists of a series of one-day round-robin championship matches, the La Martina Miami Beach Polo World Cup is a three-day men's tournament. Past players have included the likes of Jamie Morrison, Vincent Mesker, Guille Usandizaga, Kris Kampsen, Pamela Flanagan, Cristina Hosmer, Tiffany Busch and Lynn O'Connor.
Just like any elite event in Miami, the nightly VIP parties and after-parties form an integral part of the four-day competition and definitely spice things up. The traditional, post-event awards ceremony concludes it all with a gala affair to commemorate both men's and women's competition winners.
While general admission is free for both competitions, if you crave that VIP treatment you'll have to grab hold of some limited passes to be privy to a shaded Grandstand with complimentary food and beverages.
Source: miamiandbeaches.com
Photo credit: miamipolo.com
Share your thoughts with us
Sign up now
Get news and updates delivered to your inbox