Miami for Wine Lovers Part 2: Best Restaurants and Bars for Wine
Aug 23, 2017 August 23, 2017
Oenophiles rejoice! Miami has a hopping wine scene bursting with unique bars and restaurants that will appeal even to the most discerning. Relax with the perfect glass of wine at any of the establishments on our list. All of them come with the promise of good vibes and a fantastic wine collection worth sampling.
 
Restaurants
JW Marriott Marquis, 255 Biscayne Boulevard Way, Downtown
Chef Daniel Boulud's Miami restaurant pairs wine with French comfort food. Head Sommelier Haunah Klein oversees a vast cellar packed with more than 600 wines. Options range from the affordable to the expensive, classics to undiscovered brands. Book 'The Wine Cave' for a memorable multi-course event.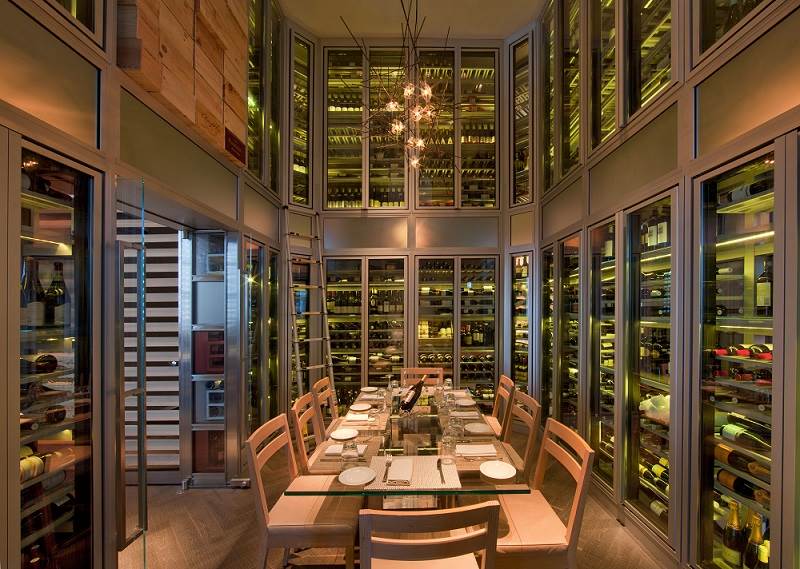 Photograph : Courtesy of DB Bistro Moderne

Casa Tua Hotel, 1700 James Avenue, South Beach
The variety of categories on this Northern Italian restaurant's wine list will appeal to every adventurous connoisseur. Try a bottle from categories like "Most Sought After 'Cult' Wines of the World" or "Some Complex Reds from North of Italy". As for the food, don't miss the Burrata appetizer or the Beef Tenderloin with seared foie gras main.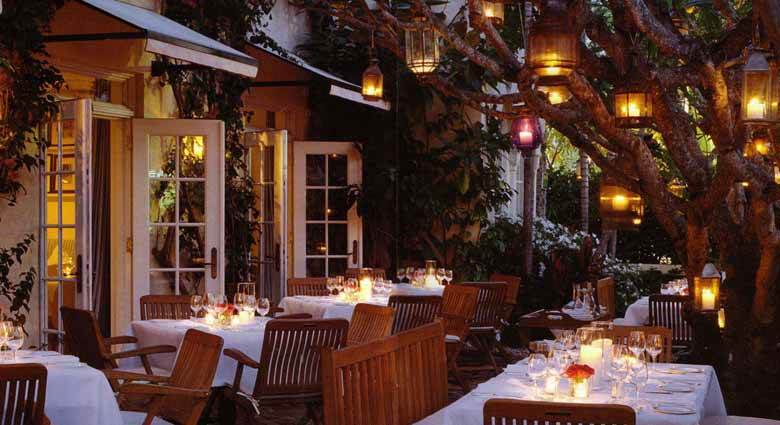 Photograph : Courtesy of Casa Tua

3201 Collins Avenue, Mid-Beach
Argentine grillmaster Francis Mallmann provides "live-fire cooking", which includes options like Wagyu steak and Smoked Prawns a la Plancha. Fortunately, there are plenty of red wines to go with your Argentine Beef Tenderloin Milanesa. Even the most passionate wine lover could get lost in a wine list with hundreds of tempting selections.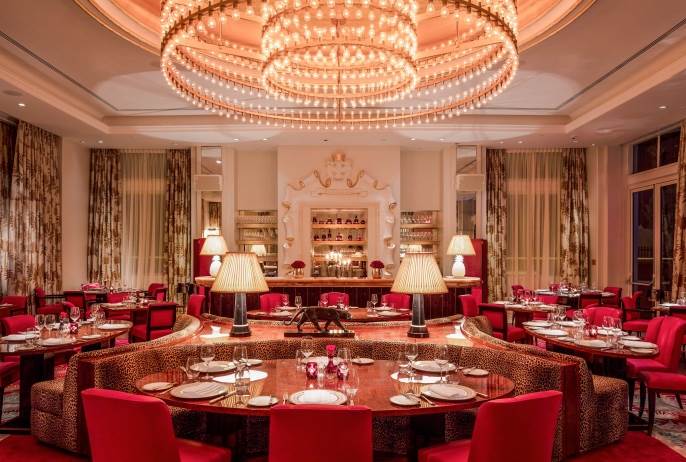 Photograph : Courtesy of Los Fuegos by Francis Mallmann

The Cadet Hotel, 1701 James Avenue, South Beach
Winner of the Wine Spectator Award of Excellence, this French restaurant's wine consultant Patrick Marc Guest scrutinizes each of their revolving 241 wines. Their non-commercial wines come from private "boutique-type" wineries, meaning you might find one you've never even heard of before. Expect French food with a creative twist, such as the "'Reinvented' Traditional 'Duck A L'Orange.'"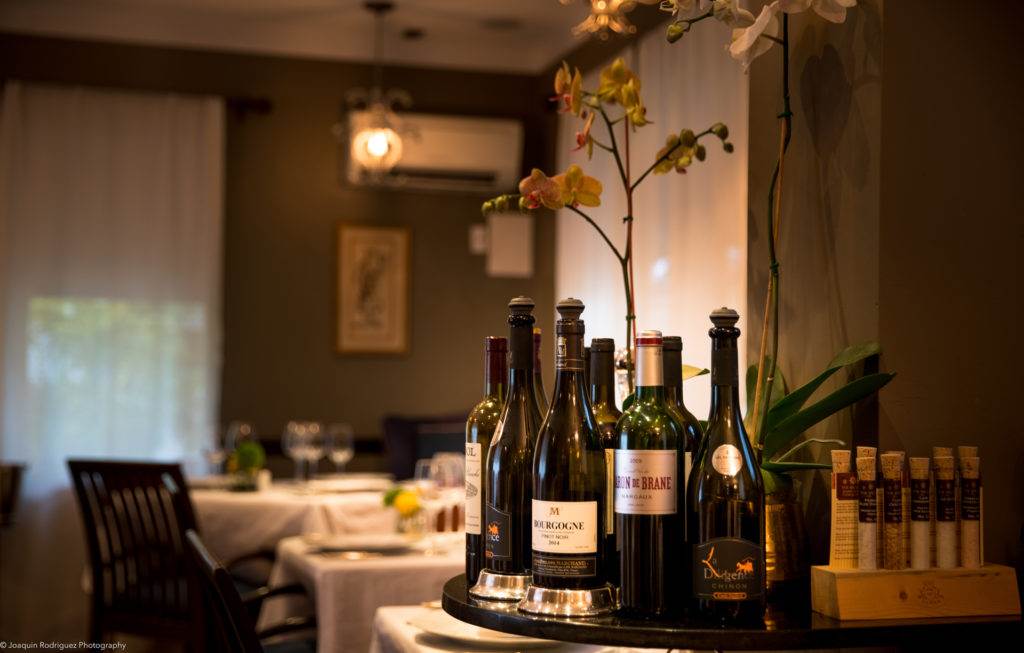 Photograph : Courtesy of Pied à Terre

1801 Purdy Avenue, South Beach
Enoteca is Italian for "wine shop," and this classic Italian restaurant does not disappoint. They have Wine Deals of the Month, plus you can order by the glass, quartino or bottle. If you make it to their daily Happy Hour (4:00 p.m. to 7:00 p.m.) you can get wine for $7, along with antipasti and signature cocktails.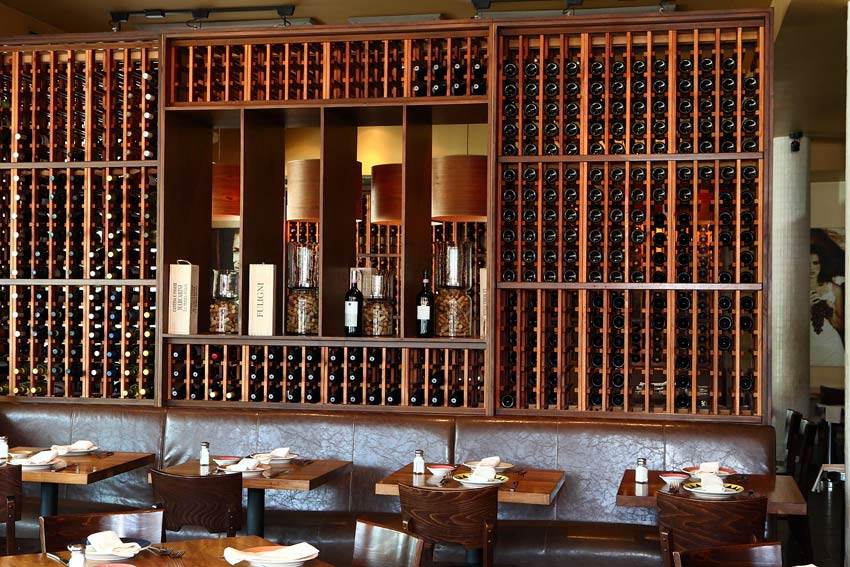 Photograph : Courtesy of Sardinia Enoteca Ristorante

2101 SW 22nd Street, Coral Way
Sample tapas along with a collection of over 300 wines. This restaurant aims to take guests on a virtual tour of Spain via an evolving wine list. Boasting the best Spanish food in Miami, you can order tapas like their Tortilla de Patatas or Bacalao for main course.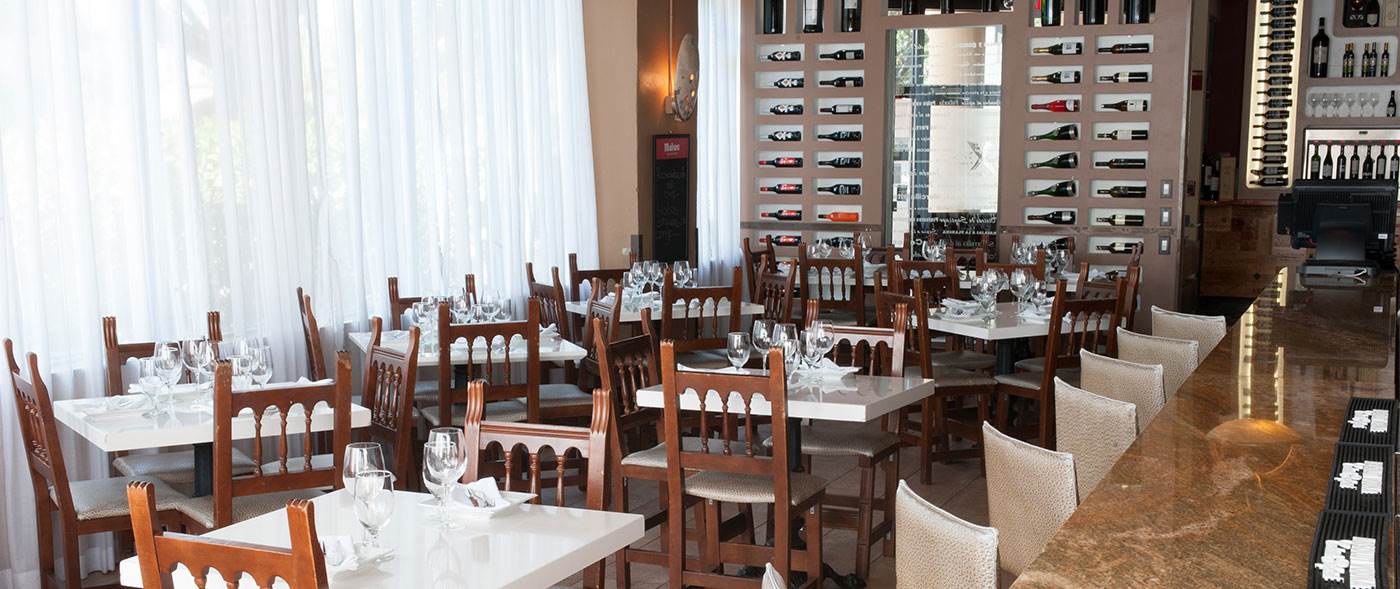 Photograph : Courtesy of Xixón Spanish Restaurant


Bars
Mandarin Oriental Hotel, 500 Brickell Key Drive, Brickell Key
Though technically an Asian fusion restaurant, the real draw here is the wine bar. Choose from a list of over 700 wines. If you stay for dinner, ask to eat outside - you'll have breathtaking views of Biscayne Bay. Or, you can sit at the Chef's Table, where you'll watch your meal come together.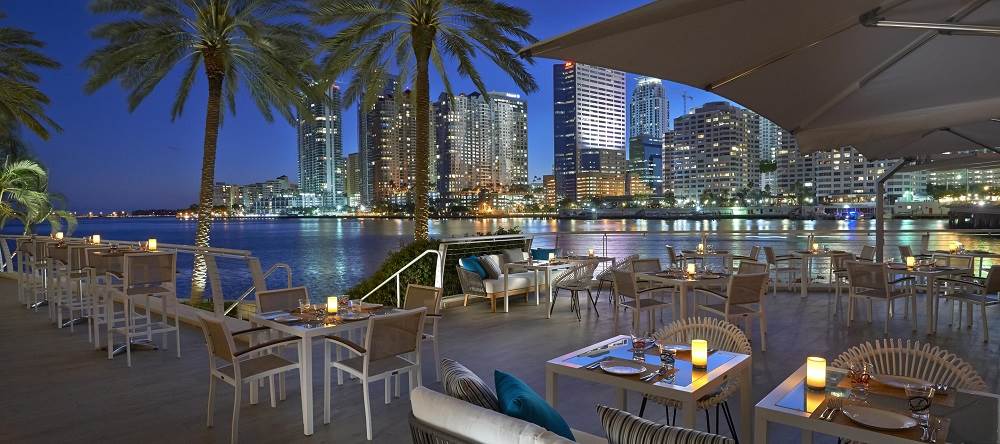 Photograph : Courtesy of Mandarin Oriental Hotel

6927 Biscayne Boulevard, Upper East Side
For a fun night of mingling with a glass of wine in your hand, this Greek restaurant and bar delivers. You'll find wines from all over Europe though. Each "old world" wine is natural, organic or biodynamic, and comes from a family-owned winery.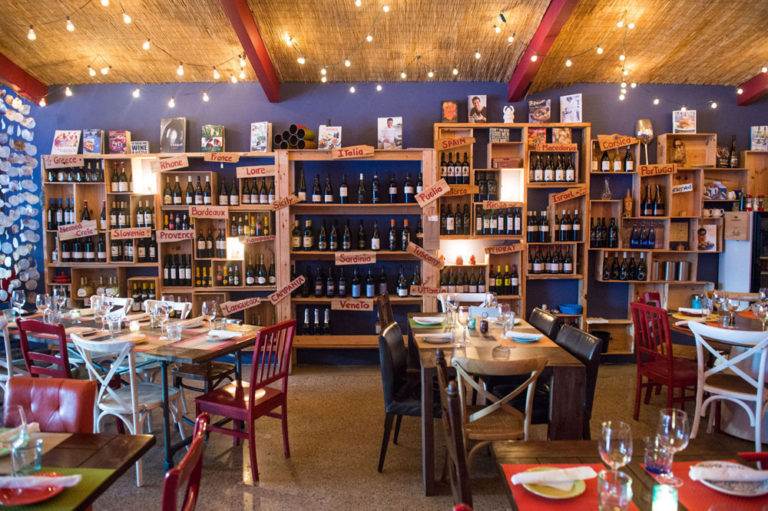 Photograph : Courtesy of Barmeli 69

2200 NE 2nd Avenue, Edgewater
Named Miami New Times' "Best Wine Bar" in 2015, this cozy wine shop/bar has a collection sure to thrill any connoisseur. There's an abundance of Argentine wine, but you'll also fine domestic and imported brands for reasonable prices. Order their empanadas, Shrimp Balls or the Brie Cheese platter to go with your wine.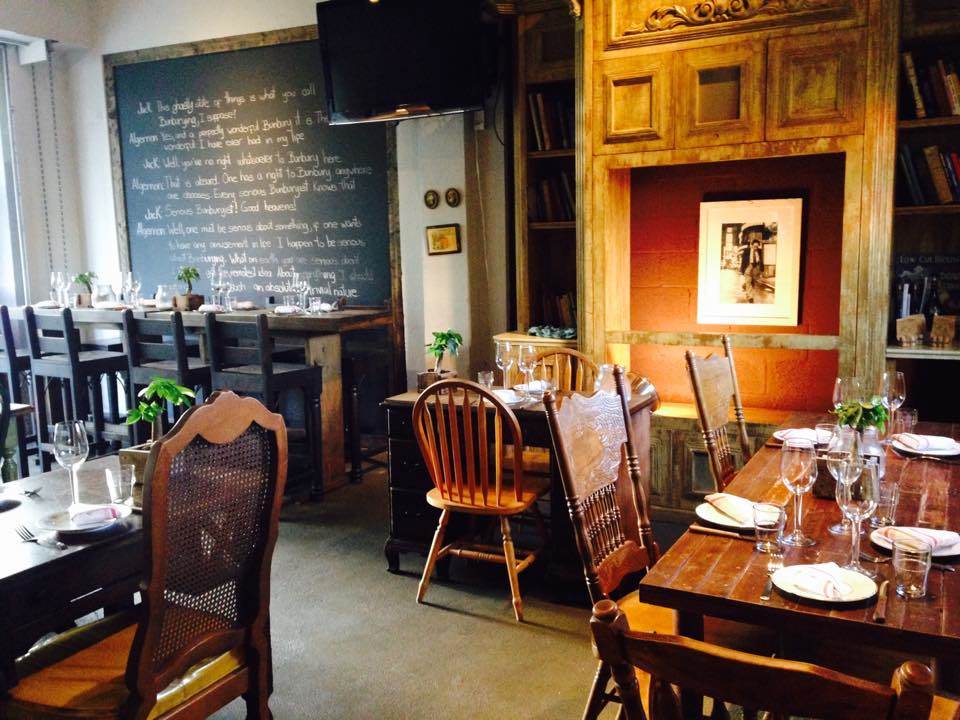 Photograph : Courtesy of Bunbury

200 S Pointe Drive, South Beach OR 45 Miracle Mile, Coral Gables
 
Another Miami New Times standout, Cibo has earned several awards for its wine collection.
"Wine angels" fly up on harnesses to retrieve your selection. You'll have hundreds to choose from, and the list has categories from all over the world. The large menu offers a generous amount of Italian dishes, including a pizza category that rivals any pizzeria.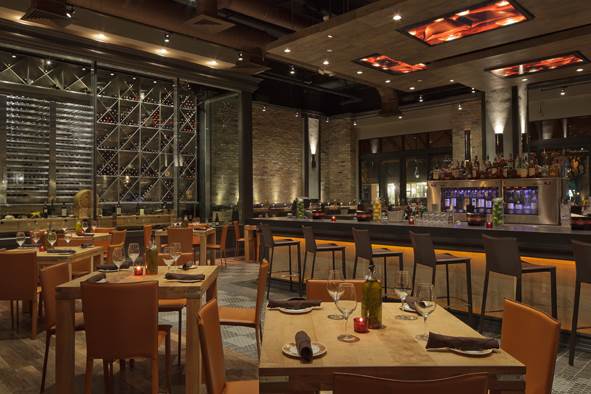 Photograph : Courtesy of Cibo Wine Bar

758 Washington Avenue, South Beach
Try Clandestino if you're in mixed company - meaning there's some wine people, some liquor people and some who just want a good beer. This hidden bar has it all, with art on the walls and live music usually playing in the background. Order up one of their many wines, go for the sangria, or taste their specialty - Mexican spirit mezcal.

Photograph : Courtesy of Clandestino Pub

2465 SW 17th Avenue, Coral Way
This unassuming gem is part Spanish restaurant, part bakery, part wine store. Ignore the gas station on the other side of the building, because the global wine selection is worth the trip. Consider it your personal, secret wine cellar and tapas stop. Make a reservation for dinner, then get the Gambas Al Ajillo (Shrimp in Garlic Sauce) or the Chorizo with Valencia rice. They also do brunch.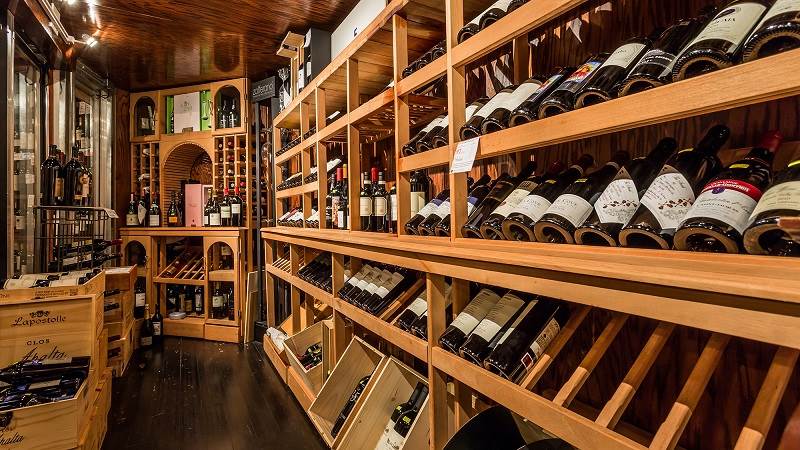 Photograph : Courtesy of El Carajo International Tapas & Wines

2833 Bird Avenue, Coconut Grove OR 5792 SW 8th Street, Flagami
According to this mom & pop wine store/restaurant, wine equals happiness! Each location has more than 1,000 international and domestic labels. A Miami New Times favorite, they have wine tasting on the weekends along with music. Their menu consists of tapas and larger plates to share.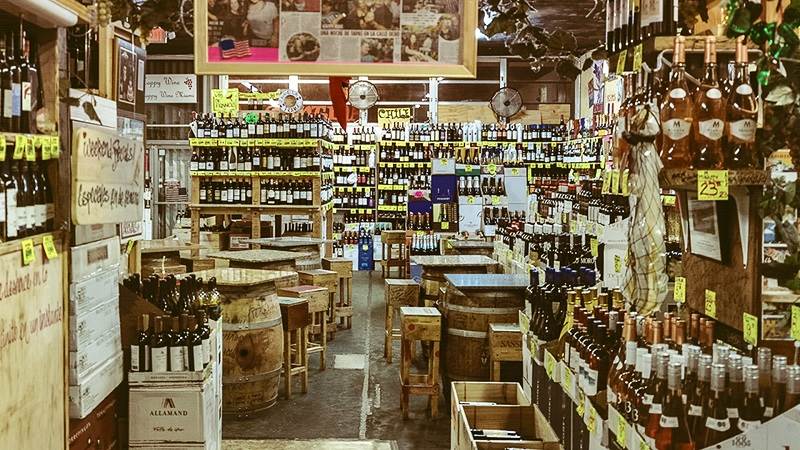 Photograph : Courtesy of Happy Wine

3425 NE 2nd Avenue, Edgewater
With a list of awards for its wine collection, this warm and inviting venue is ideal for a drink and a show. There's live music every day with afternoon shows on the weekends. Order from a select by-the-glass menu or buy one of their many bottles. You can also pair your wine with a small menu of cheese plates and charcuterie.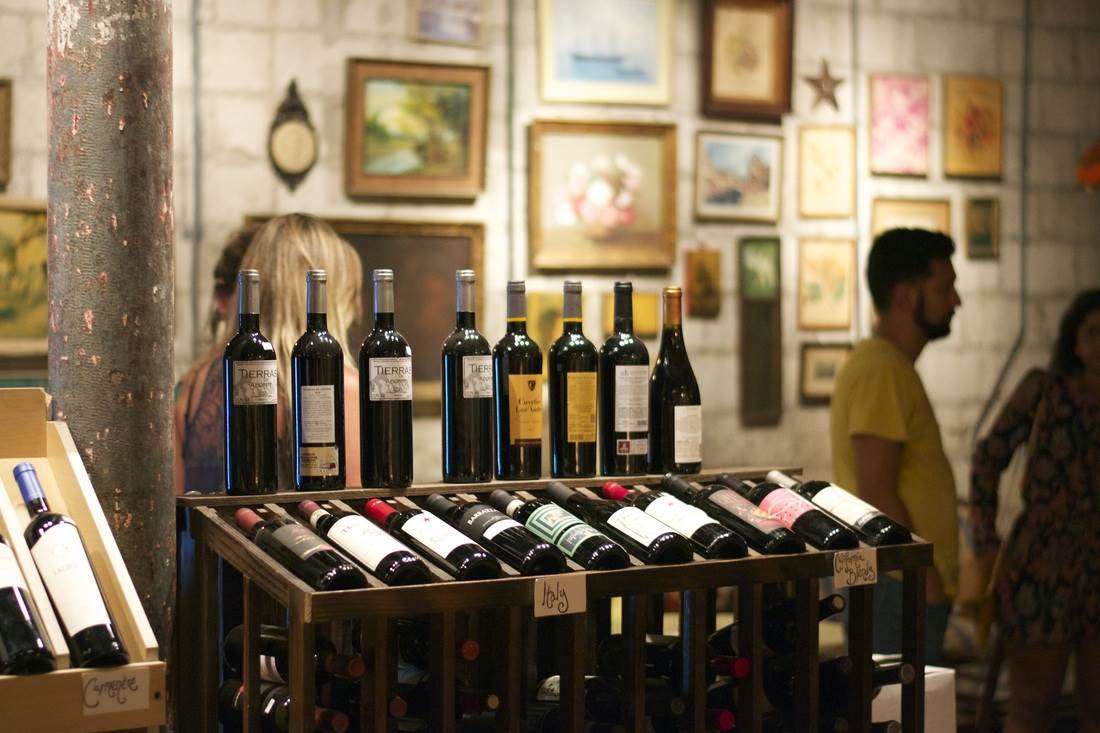 Photograph : Courtesy of Lagniappe

432 W 41st Street, Mid-Beach
This contemporary American restaurant has wine from all over the map, even New Zealand and Australia. Beer drinkers will be happy with the amount of choices as well. Have a white with a tempting raw bar item, or pair your red with one of their many steaks.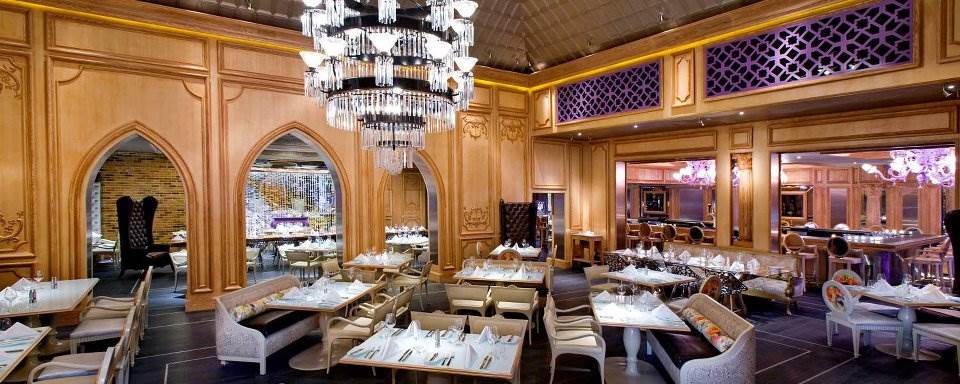 Photograph : Courtesy of The Forge

70 Miracle Mile, Coral Gables
 
This bar celebrates wine with a creative drink menu and weekly events. Choose a "Prosecco Frother" for something fun and flavorful, or pick from wine list categories like "Wacky Juice That Probably Only I Will Drink". They run wine tastings on Saturdays, blind tasting challenges, and a Wine Club. You can also enjoy live music several nights, every week.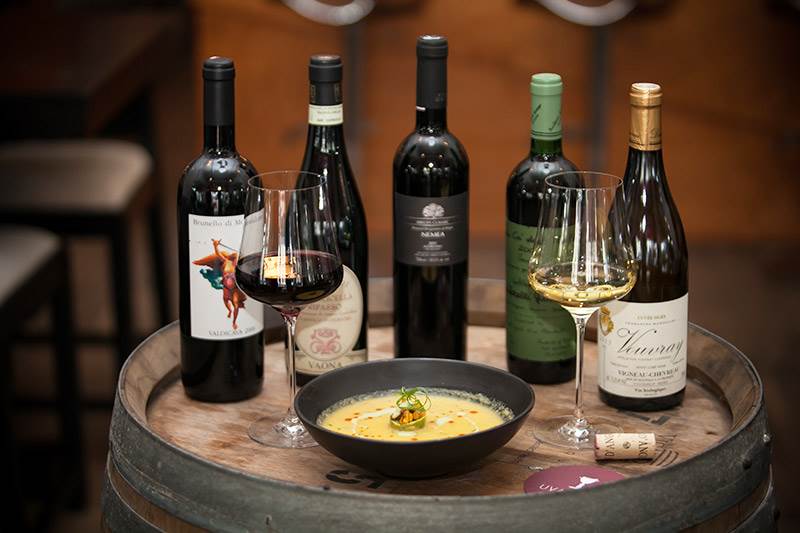 Photograph : Courtesy of Uvaggio Wine Bar

Think we missed a spot? Comment in with your favorite wine haunt!
Share your thoughts with us
Sign up now
Get news and updates delivered to your inbox