Miami Home Prices Rise More quickly Nationwide in December
Mar 12, 2015 March 12, 2015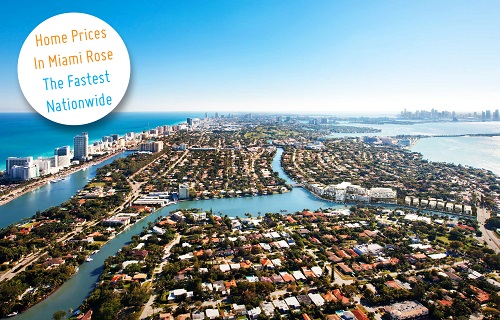 Prices for homes in Miami have risen quicker than any other major city in the United States in December, according to a recent S&P/Case-Shiller Home Price report.
For the month of December, Miami home prices went up by 0.7% for the month. Overall, the national average for home prices went down by 0.1% the same month.
For the year 2014, Miami was second on the list of cities nationwide that had their home prices rise. Miami rose 8.4%, second only to San Fransisco with a rise of 9.3%. Nationwide, the average was a 4.6% increase in home prices.
In addition to these recent numbers, the report also noted that home prices in Miami are still 31% lower than the peak price that they reached back in 2006.
Source: thenextmiami.com
Photo credit: Home - theresidencesmiamibeach.com
Share your thoughts with us
Sign up now
Get news and updates delivered to your inbox