Miami International Airport Adds Africa, Ireland and Israel to Nonstop Flight Routes
Dec 01, 2015 December 01, 2015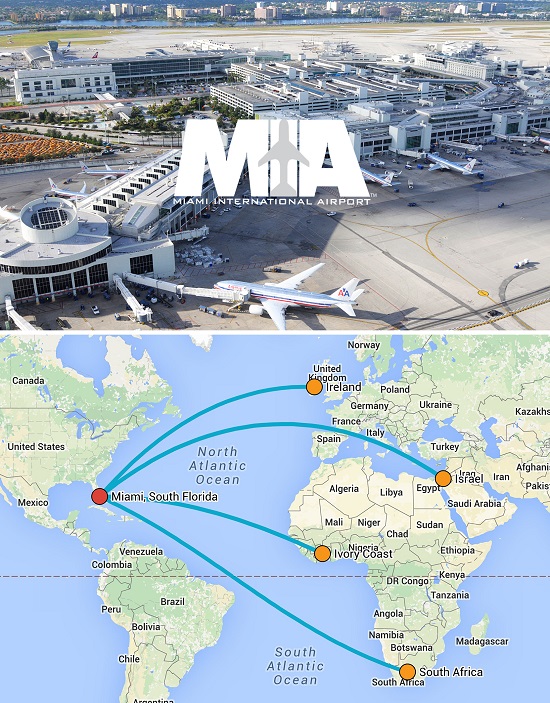 Direct flights to Africa, Ireland and Israel may soon be available at Miami International Airport (MIA) any time now.
South African Airways plans to allow MIA to connect to three cities. The airline would route from Johannesburg to Cape Town to Miami and back to Johannesburg. A second flight would go from Johannesburg to Abidjan, Ivory Coast, then Miami.
Irish airline Aer Lingus is considering a Dublin to Miami route. MIA officials met with the airline's officials in August but were told the service would not begin until the Summer of 2017.
MIA officials spoke with Israel-based El Al and discussed a nonstop flight from Miami to Tel Aviv since travel from Miami to Tel Aviv with layovers is booming.
In addition, KLM, an airline based in the Netherlands, has discussed resuming the Amsterdam-Miami route.
Source: thenextmiami.com
Photo credit: thenextmiami.com
Share your thoughts with us
Sign up now
Get news and updates delivered to your inbox