Miami Mayor Might Veto Plans for Tri-Rail's Station in Downtown
Mar 26, 2015 March 26, 2015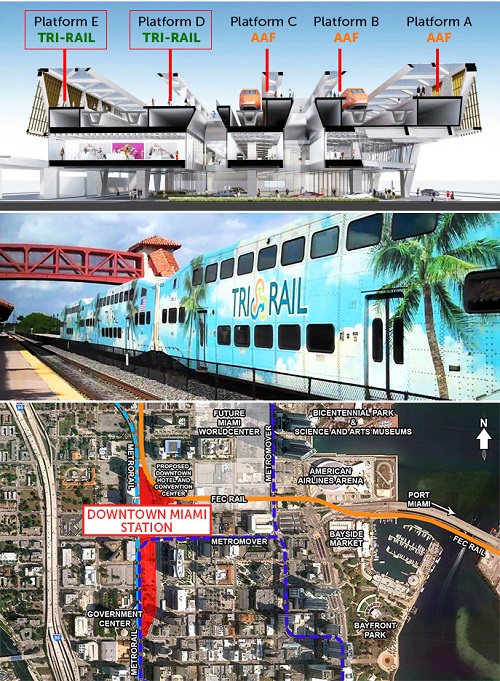 The Downtown Miami station planned for the Tri-Rail might never come to be.
The Tri-Rail is a commuter rail service under development, and they need to raise $69 million in order to fund the project. The Miami-Dade County Commission is up for voting on the negotiations for a financing package, but the Mayor of Miami, Tomás Regalado has outwardly said that he will veto any plans to give money to Tri-Rail for the project.
The Miami-Dade commission is scheduled to vote on a financing package for the South Florida Regional Transit Authority, which runs the Tri-Rail, on March 26.
The city manager will make a recommendation on how to distribute the funds, then it would be sent back for a vote on April 9.
The plan is for Tri-Rail to be built alongside All Aboard Florida's (AAF) upcoming stations, which are going to begin construction in a few weeks. If AAF begins construction without Tri-Rail, then they could lose a big opportunity due to the potential rise in land prices.
AAF said that they would take care of the $69 million if they could count on the county and city to pay their part. However, the mayor could veto the plan and negate all negotiations.
All Aboard Florida plans on having their Miami to Orlando rail service open in downtown by the end of 2016.
Source: miamitodayniews.com
Photo credit: Station - miamitodayniews.com, Train - wikipedia.org, Map - transitmiami.com
Share your thoughts with us
Sign up now
Get news and updates delivered to your inbox