Miami Nice Jazz Festival 2014: A sneak peek!
Sep 10, 2014 September 10, 2014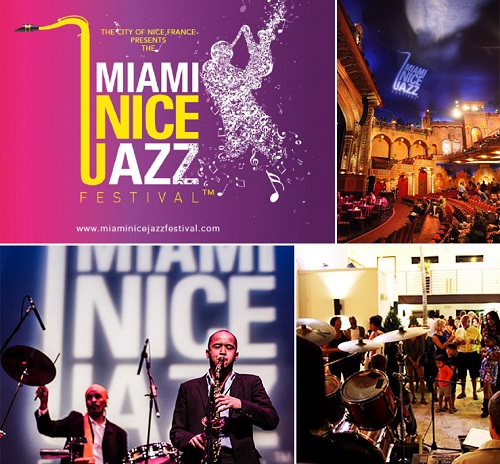 Just as you'd think that fall blues might come gripping the happening shores of magic city, the Miami Nice Jazz Festival of 2014 comes to the rescue with three weeks of soul-stirring performances. Now in its third year, you can look forward to the most prominent names in Jazz playing along with local bands at some of the most exciting venues across Miami.
While this year's lineup has still been kept a hush-hush affair, last year witnessed the inspiring performances of Gregory Porter, touted as the next great male jazz and soul singer; Stanley Clarke, master of both acoustic and electric bass; and Eliane Elias, queen of seductive Bossa Nova. Miami-based bands and artists such as the Jay Blues Band, The Stamps Jazz Quintet, The French Horn, Derek Fairholm trio and The South Florida Jazz Orchestra too got a chance to take part in this historic event and showcase their talent.
The list of venues in 2013 included the South-Miami Dade Cultural Arts Center, Olympia Theater at The Gusman Center, Van Dyke Café, Soya E Pomodoro, Riviera Luxury Hotel in South Beach and the Performing Art Exchange. While a majority of these venues are expected to be repeated, it'll be interesting to note who gets to join in the celebrations this year.
Keeping an eye on the official Miami Nice Jazz Festival website will surely payoff if you wish to avoid last-minute panic!
Miami Nice Jazz Festival Fact Sheet:
The original jazz festival of Nice, France was hosted in the year 1948.
As an extension of the coming together of Miami and Nice as sister cities in 1986, Philippe Pautesta-Herder helped export this festival to Florida in the summer of 2011.
The festival is part of an initiative to help build upon the kinship of the cities with a host of cultural exchanges between museums, universities and other education centers.
The ensembles from Florida International University school of music and University of Miami school of music too get an opportunity to perform at this grand celebration of Jazz.
Photo credit: Miami Nice Jazz Festival - oceandrive.com, europe.fiu.edu, worldredeye.com
Share your thoughts with us
Sign up now
Get news and updates delivered to your inbox