Mortgage Pre-Approval Process FAQs: Everything You Need to Know
Jan 21, 2021 January 21, 2021
Looking for a new home or condo always has an element of excitement to it. But many people often feel apprehensive when it comes to how they will finance it and the entire process of being approved for a mortgage, especially if you are a first-time homebuyer. So, what is a mortgage pre-approval? How do you get a letter of pre-approval? How long will it stay valid? We've put together a list of frequently asked questions about the mortgage pre-approval process to help you get the house you love and approved for your mortgage. Read on to find out answers to these and more 'frequently asked questions' along with key insights into the pre-approval process.

What does it mean to get a Mortgage Pre-Approval or to be Pre-approved?
Being pre-approved or having a mortgage pre-approval letter means you have written proof from a lender that they have reviewed your finances, buying power and credit-worthiness, and are willing to work with you to finance your next home purchase. Simply put, it shows sellers that you can afford their house and gives them the confidence to proceed with a contract if they like your offer.
A little word of caution: a mortgage pre-approval letter does not guarantee that you will get the loan (we will discuss that a little later down this page). However, it does show that a loan officer or mortgage broker has verified your income, assets, debts, and credit history to evaluate how much you can borrow, what your monthly installments could look like, and an approximate interest rate you will be paying.

What's the difference between a Pre-Approval and being Pre-Qualified?
Although most people use these terms interchangeably, they are not the same. Being pre-approved holds more value than being pre-qualified, and here's why:
A pre-qualification gets you an estimate of how much you can afford to spend on your home purchase based on the numbers you provide. This means that the lender is not required to verify your income, assets, debts, or credit history and simply reports on the data you provide. So, a pre-qualification letter will only be as accurate as the financial details provided to the lender. 
A mortgage pre-approval means that the lender has verified your financial information after a thorough review. They will not only ask you for your proof of income but will also pull your credit report and assess your financial situation to give an accurate value on the maximum amount of the mortgage loan you can borrow, applicable rate of interest, and monthly installments.

Why should I get Pre-Approved for a Mortgage? Does the timing matter?
Getting your pre-approval letter in advance of your home search has its advantages:
You Have Ample Time for Financial Corrections.

Many of my clients can afford the loan they are getting in terms of income. However, sometimes they get surprised due to some unforeseen circumstance popping up in their finances that impacts how a lender might look at them. By getting a pre-approval early, they have enough time to correct any credit issues or financial discrepancies. 

You Have Accurate Loan Terms.

A mortgage pre-approval not only gives you the final loan amount but also the rates, monthly payments, estimated property taxes, etc., which helps you get clear on whether you are comfortable with the expenses that will come along with your home. It also helps me explain clearly, as we go from condo to condo, or home to home, how your costs might differ from one place to another.

You Know What your Monthly Expenses Will Be. As mentioned above, getting pre-approved really helps you to understand what all of your monthly expenses related to your new property will be. This includes things like insurance and properties taxes as well.
You Know What Your Closing Costs Will Be. Many people don't know what the closing costs will be on a property. A pre-approval letter will provide you with these details.
You Know Where to Look for Homes.

Sometimes people are surprised as to how much the bank will lend them (sometimes less, sometimes more), which might modify the size, type, neighborhoods and locations of homes or condos they decide to look at.

You Have the Seller's Confidence.

Your pre-approval letter officially states to the seller that you've had a lender assess your financial profile; meaning you have the financial strength to back your offer and they won't be wasting their time if they decide to move ahead with you.

You're On Top of The Game.

If you happen upon the PERFECT opportunity and you don't have your pre-approval in hand already, you might lose your chance at the perfect place. So, even if you aren't in a rush, it's good to have it handy, especially in competitive markets. Also, even if the pre-approval expires, it's very simple for the same lender to re-issue a new one whenever you need it, since they already have your financial information.

You Both Save Time at Closing.

Again, with most of the groundwork done at the time of pre-approval, lenders simply pull up your information and move on to the next step when you're ready to go through with the deal. This helps speed up the loan process at the time of closing.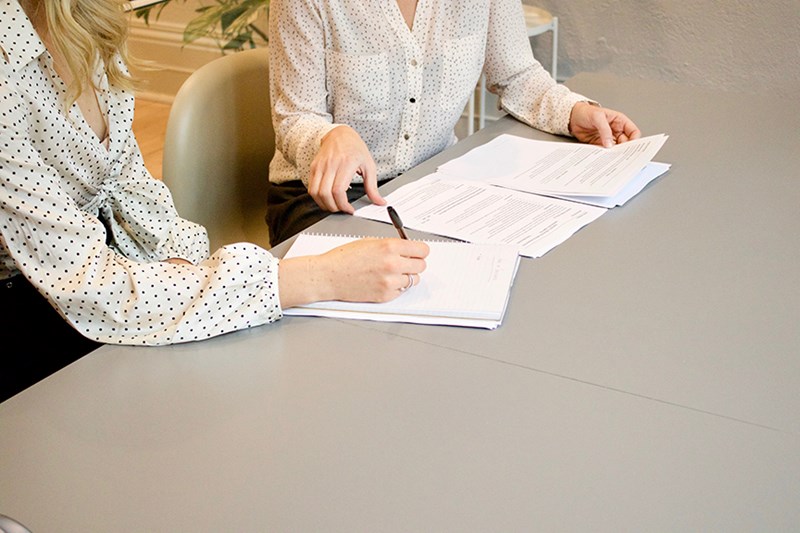 What do I need to get Pre-Approved?
Here is a list of documents you will typically need when applying for a mortgage pre-approval letter:
Proof of ID 
Social Security card or number

Valid driver's license or U.S. passport

If you're not a U.S. citizen, a copy of your green card (front and back)

Recent credit score and history (clearly stating your credit score)

Current employer's contact details for employment verification or taxes for self-employment or if you own a business
Proof of Income
Recent pay stubs (past 30 days)

W-2 wage statements from the past 2 years

Proof of additional income (if any)

Tax returns from the two most recent years
Proof of Assets
Bank Statements (60 days) proving you have the funds to cover down payment and closing costs

Gift Letter for those receiving funds from a family member or relative to show it's not a loan

Any other Investment Account Statements such as stocks or mutual funds
Your lender could ask for more documents depending on various other factors, such as if you're a business owner, if there are two or more applicants, if a trust is involved, or you're paying or are paid alimony, etc.


What is the Pre-Approval Process?
Step 1. Ask Around
When it comes to shopping for a pre-approval on your mortgage, I highly recommend interviewing 2-3 lenders, including banks, direct lenders and mortgage brokers. You will need to ask them about their rates and terms, explain what you need from the mortgage, and talk to them about their availability. For example, if you're someone who needs to have access after hours, then be sure your lender has flexibility to take calls later in the evening. Also, you are not obligated to use any lender, even if they give you a pre-approval letter. You are only obligated to use a lender once you go under contract with a specific property.
Step 2. Get Pre-Qualified
Once you've found a lender (or a few) that you want to work with, discuss your financial profile with them, and have them work on your pre-qualification. In this step, you will get a rough estimate of how much you could qualify for on a mortgage. This will also help you gain a better understanding of their rates, terms, conditions, and customer service, thus putting you in a better position to choose the best lender.
Step 3. Apply for the Pre-Approval
Once you have chosen the lender you prefer, you'll have to fill out the lender's application form with all the documents and details listed above regarding your income, assets, debts, credit score, and identification. This step requires a credit check by the lender, so it is best to choose the lender you feel best with to avoid multiple inquiries on your credit. However, don't worry too much about this unless your credit is pretty borderline. Usually, additional credit checks made within 45 days will have minimal to no impact on your credit score.
Step 4. Get Your Pre-Approval Letter
If everything goes well, the lender will provide you with a pre-approval letter on their letterhead, making it an official document. This letter will mention the purchase price, loan amount, down payment amount, loan program, interest rate, and expiration date among other details.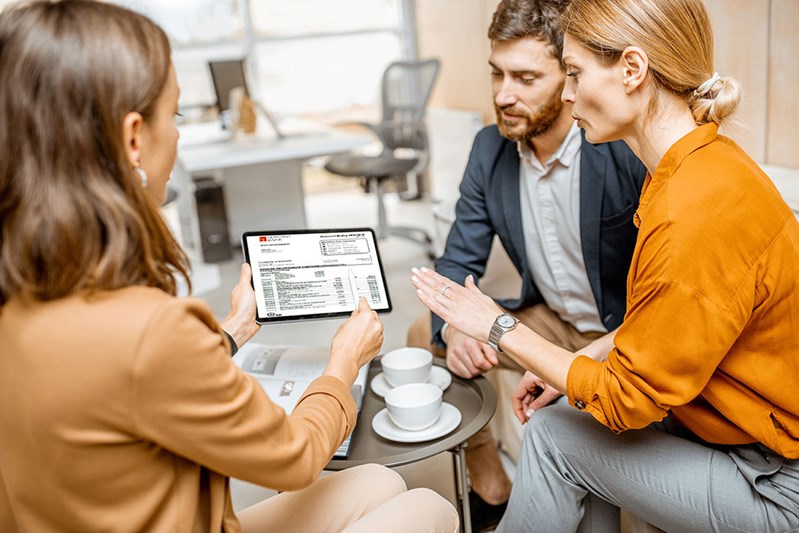 Top Reasons People Do Not Get Pre-Approved for a Mortgage - Things to Avoid
Low Credit Score: Most lenders require a credit score of 620 and higher to process a pre-approval letter. However, some lenders, like the FHA, will accept a lower credit score of 580. So, it's best to inquire about your lender's minimum criteria in the beginning.
Also, though getting your credit score up is a process, your lender could make a few suggestions like reducing your debt or making sure you haven't missed any payments to get you back on track sooner.
Credit Report Errors: It's always a good idea to examine your credit report before the lender starts their evaluation for any errors, especially if there are any old accounts that may have gone to collections that have been paid but not removed. These can greatly affect your credit score but are easy to fix.
High Debt-to-Income (DTI) Ratio: This ratio measures your monthly debt payments against your monthly income. Most lenders require a DTI ratio at or below 36% of your gross monthly income, while others are okay with 43% or lower, including your future mortgage payment. There are also other lenders that won't approve if your housing debt is more than 28% of your monthly income.  For instance, if your monthly income is $7,000 and your car payment is $400, and you have $300 in credit card debt, your DTI ratio will be 10% before you include your mortgage payment. I recommend asking your lender about their particular requirements and doing a rough calculation before completing the pre-approval application.
Low Down Payment: A low down payment in and of itself is not a bad thing. However, a lower down payment will increase your monthly mortgage payments, which in turn will increase your debt-to-income ratio. So, if that causes the lender to reconsider, either you will need to arrange for a higher down payment or talk to your lender whether your debt-to-income ratio has some wiggle room. Remember, in the second scenario, your interest rate might end up going higher. Also, in some instances, a lower down payment will require mortgage insurance.
Recent Changes in Employment Status: If you've changed jobs/multiple jobs recently or have quit your job to move into another business/profession, tell your lender in advance. Since a steady source of income is a requirement for your mortgage pre-approval, you should be ready with an explanation for any job status changes in the last 6 months to a year.

Where are Good Places to get a Pre-Approval Letter?
When people think of a mortgage, they typically think of going to a bank, broker, or an online lender, which are all great options. An often-overlooked option is a credit union. Credit unions can be a great place to get your loan from because most times they are local, can offer the best rates, and have lower-cost services with personal customer service.

How long does a Pre-Approval take?
Ideally, if you have all your documents (and finances) in order, you can get pre-approved within a day or two of applying online, sometimes even the same day. If there are additional circumstances, such as complicated finances, multiple parties, or a credit score below the ideal 620, the process might take a little longer.

How long does a mortgage Pre-Approval Letter last?
Your mortgage pre-approval letter is generally good for 60-90 days. However, if there are any material changes to your income, credit score, or debt during that time frame, your approval status can change.

Will I be obligated to take the loan from the same lender I get my Pre-Approval Letter from? Or do I have a choice?
No, you are not obligated to use the lender you received your pre-approval letter with. Of course,  it may be easier and save you time to get the mortgage from the same lender as they already have your information on file. But you are always free to shop around for the best lender for you.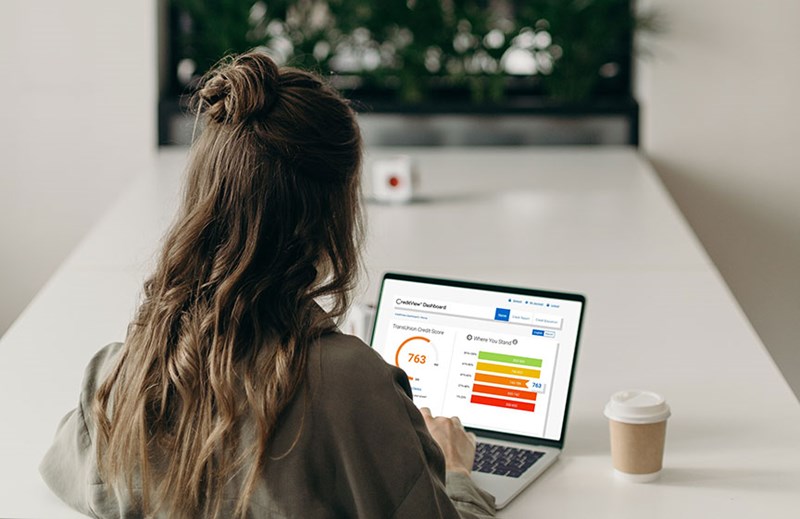 What about my credit score? How will getting pre-approved affect my credit?
Although mortgage credit checks are considered a hard inquiry, getting pre-approved will not hurt your credit score more than a few points. Also, if you get a pre-approval from one lender and then decide to go with another lender, they will consider your credit score before the "ding." In fact, even if multiple inquiries are made by all the lenders you're working with, they will typically count as a single hit only, as long as they are within a 45-day window.

Does getting a Pre-Approval guarantee I will ultimately get approved?
Getting a pre-approval letter does not guarantee that you will get the mortgage later due to two main reasons: a change in your financial situation and the home appraisal value. In case your credit score dips after getting the pre-approval, the home appraisal comes back with a lower value, or something else changes in your debt or asset profile, your approval status or loan amount could change.

Do I have to get pre-approved before getting a realtor?
Absolutely not. In fact, many realtors work with a variety of lenders who are familiar with your area and property types and can often provide great rates and service. Also, realtors are typically experienced with the process and help answer some of the basic questions for you. So, whether you already have a realtor or plan to get one after you are pre-approved, the point here is that it is best to get your pre-approval before beginning your house-hunt. Also, in my 15 years of experience as a realtor, I have seen a lot of folks delay getting their pre-approval and ultimately the delay has been a net negative for them, often because they miss out on the house or condo they really want, especially in a strong market.

What's next once I have my mortgage Pre-Approval letter?
Getting your pre-approval letter gives you all the tools you need to know what type of house or property you can buy and how much you can afford. It is a tool that gives you the confidence you need to go make a decision about your next home and put down an offer with confidence. While only you know your exact timing, I recommend beginning your home search soon after getting your pre-approval letter. It's in your best interest to put that letter to good use.
If you need recommendations looking for a lender, let us know and we will be happy to help you. If you already have a pre-approval letter and ready to start house-hunting, use the search tool at the top of the page, or call, chat, or email us to have a real estate expert lead you to your perfect Miami-area home.


---

Disclaimer: The information contained in this article is general advice and does not constitute professional advice. For further details, we highly recommend consulting a subject matter expert.
Share your thoughts with us
Sign up now
Get news and updates delivered to your inbox