National Hotel Miami Beach Renovation Finished
May 27, 2014 May 27, 2014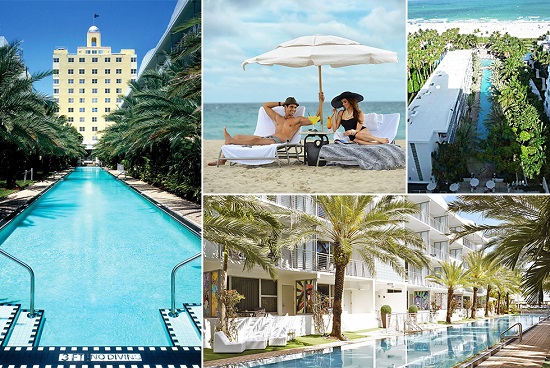 The National Hotel Miami Beach finally finishes its long-awaited renovation after four years.
"We are extremely excited to reintroduce our beautifully restored property and new programming to visitors and locals alike," Yaser Mohamad, manager of the National Hotel Miami Beach, said in a statement, "We look forward to welcoming our new guests and having our loyal following discover us all over again."
The hotel is currently offering a discounted summer rate in order to regain their hype and allow guests to rediscover what they are known for. They plan on holding a grand opening celebration in the fall of 2014.
The $12 million renovation of their 152-room hotel began in 2010 and ended in May of 2014. The hotel, located at 1677 Collins Avenue, boasts their many luxury rooms and 205 foot long pool.
National Hotel Miami Beach opened its doors first in 1939, and has since offered on-site dining, poolside cocktails, spa treatments, and space for event planning.
Source: therealdeal.com
Photo credit: National Hotel - au.hotels.com, National Hotel(1) - travelpod.com, National Hotel(2) - nationalhotel.com
Share your thoughts with us
Sign up now
Get news and updates delivered to your inbox