New Hotel Proposed to replace Bentley Edgewater Condo Hotel
Jul 08, 2019 July 08, 2019
A new eight-story boutique hotel has been proposed in Edgewater to replace the 36-story Bentley Edgewater condo hotel project that was recently scrapped. Developer Amaury Martinez is proposing to build The Edgewater Hotel, a 207-key hotel that will encompass nearly 159,000-square-feet of area and is earmarked for construction at 410 Northeast 35th Terrace.

While the developers have hinted that the new construction would be a Holiday Inn branded hotel, this has not been confirmed.  
The eight-story construction in Edgewater is proposed to include a parking garage accommodating 139 parking spaces with valet-only access, as well as a pool and deck on the third floor, along with the usual array of resort amenities such as a spa and fitness center. The proposed hotel will house 207 rooms and is set to be designed by Kobi Karp Architecture & Interior Design.

The property will also include some 2,850 square feet of ground level commercial space to accommodate retail, small businesses, and dining options. 
The project proposal is moving forward with Karp filing plans for The Edgewater Hotel on behalf of the project's developer, who is proposing design waivers pertaining to parking, lot coverage and loading docks.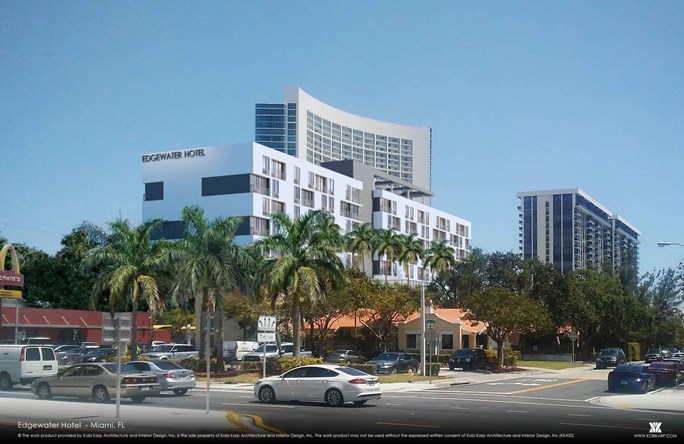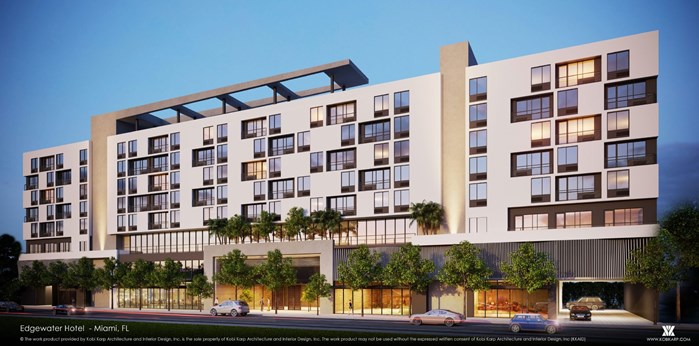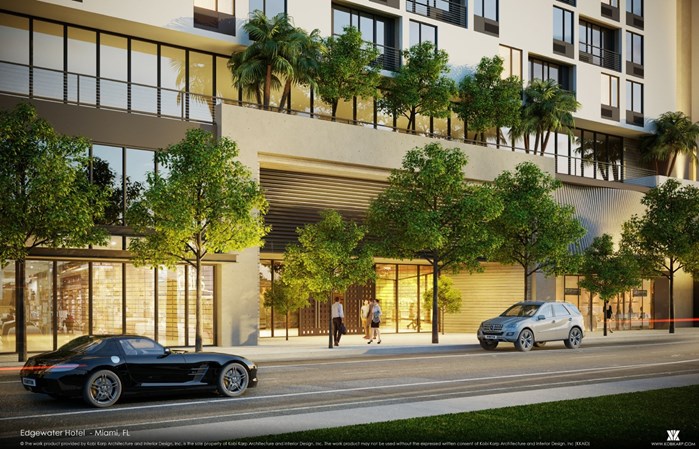 Edgewater Hotel - Miami FL (Photo credit: Kobi Karp)

Cancelled Project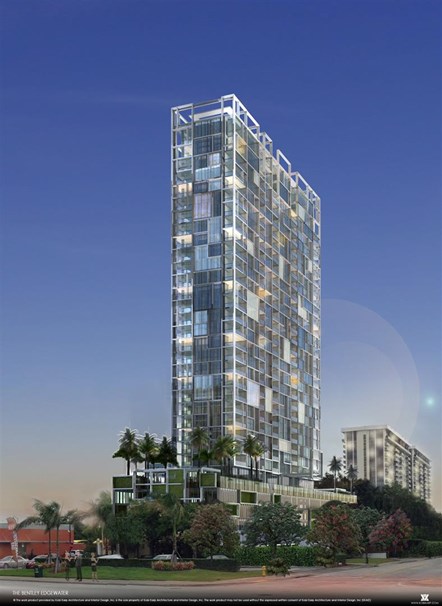 The Bentley Edgewater - Miami FL
Share your thoughts with us
Sign up now
Get news and updates delivered to your inbox