Photos of $425 Million Dolphins Stadium Renovation
Mar 06, 2015 March 06, 2015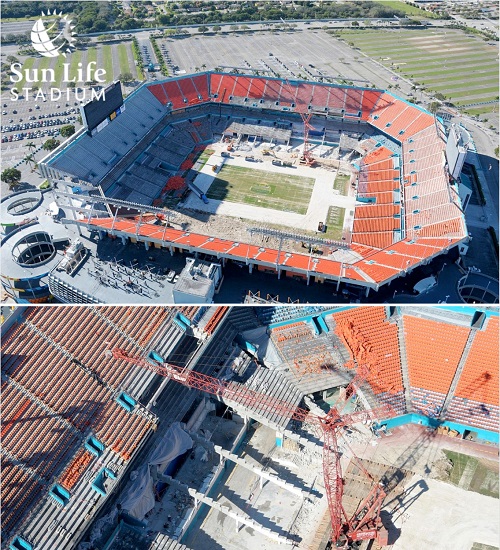 As the Dolphins Stadium is getting renovated, not many people have had the opportunity to look inside.
However, Aerial Photography, Inc. has taken pictures of the demolition that is taking place in the stadium. Those pictures are shown here.
The Dolphins' officials say that the cost of the project will be approximately $425 million to demolish and renovate the stadium altogether.
Early in February, commissioners for Dade City approved a request that will allow the Miami-Dade County Industrial Development Authority to issue a max of $100 million of Taxable Industrial Development Revenue Bonds in order to fund the renovation.
Along with the bonds, the Dolphins are pitching in $275 million in cash and another $50 million is coming from a loan provided by the NFL.
Source: thenextmiami.com
Photo credit: Rendering - thenextmiami.com
Share your thoughts with us
Sign up now
Get news and updates delivered to your inbox