Plans to Restore Abandoned Stadium Fall Through
Dec 08, 2014 December 08, 2014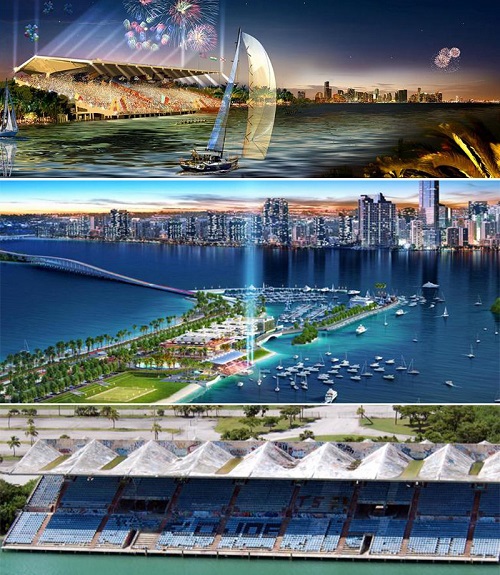 The plan to restore the abandoned Miami Marine Stadium has been having some trouble as it progresses.
Friends of the Miami Marine Stadium, a nonprofit organization, sent in a proposal to renovate the old stadium for $121 million. That plan was up for consideration by the City Commission, but it fell through hours before they could present it.
The stadium itself has 6,566 seats, and was opened in 1963 on Virginia Key. It closed in 1992 due to Hurricane Andrew causing heavy damage to the site.
The Friends group proposed to turn the stadium into a 125,000 square-foot convention center and boat storage facility. The proposal itself was criticized due to the environmental impact it would have on the area.
The Friends group has an opportunity to long-term lease the stadium if they can prove they can restore it and maintain it. They would also be able to sublease portions of the property to bring in some revenue for the project.
The City Commissioners will still hear plans and proposals from the Friends group, but some advise that the city should use a trust to run the stadium, just like they did with Bayfront Park in downtown Miami.
Source: therealdeal.com
Photo credit: savingplaces.org
Share your thoughts with us
Sign up now
Get news and updates delivered to your inbox