Private Jet Company Releases Charter Flight Service to Cuba for the Residents of South Florida
Feb 19, 2016 February 19, 2016
With the recent peace coming to be, tourism has once again begun between the United States and Cuba. For the tourists who are too anxious to wait for commercail flights to Cuba, there is another option: charter flights.
JetSuite, a private jet charter company based out of Irvine, California, has launched its services between Cuba and the tri-county area's three international airports.
Travelers to Cuba can fly in style with six-passenger flights on the company's JetSuite Edition CJ3, or four-passenger Phenom 100. The flights are nonstop from Miami to Cuba on the JetSuite aircrafts at the Miami International Airport, Palm Beach International Airport, and the Fort Lauderdale-Hollywood International Airport. Prices are in the $11,500 area for one, one-way ticket.
"We are thrilled to expand our service to Cuba, a destination I know our clients will be eager to explore," Alex Wilcox, the CEO of JetSuite said in a statement.
In addition to the Miami area, JetSuite has also launched its new Cuba flight service in Key West, Tampa, Orlando, and several other cities.
American governmental officials and Cuban governmental officials are in the works of loosening travel restrictions between both countries, hopefully soon restoring commercial flights, but it is uncertain when a formal arrangement will be made.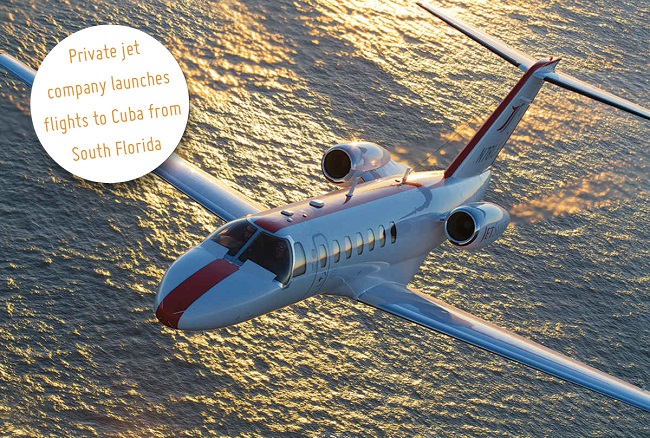 Source: bizjournals.com
Photo credit: bizjournals.com
Share your thoughts with us
Sign up now
Get news and updates delivered to your inbox