Russian Development Group Plans for Tallest Building in Edgewater
May 13, 2015 May 13, 2015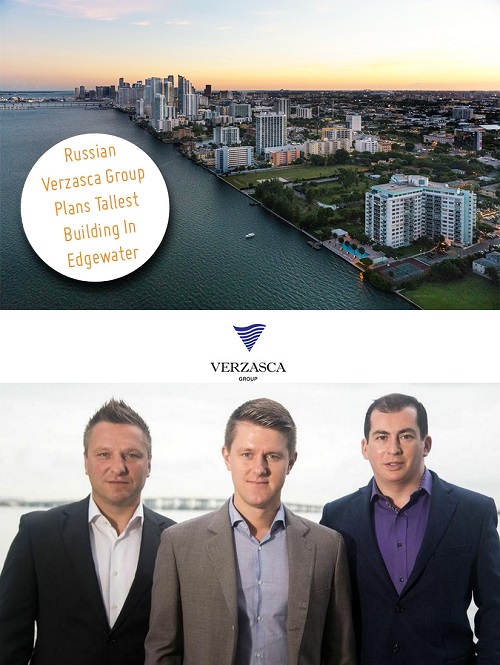 Edgewater is seeing all kinds of astounding developments rising up, but Verzasca Group, based out of Russia, is planning on showing them all up.
The exective chairman of Verzasca says that they are going to construct the tallest development in Edgewater. He went onto say the building will be "iconic," and will be designed by a "world renowned architect."
A representative from Verzasca said previously that they were in the process of obtaining 2000 Biscayne, the present site of the City Hall restaurant. The home offices of Verzasca are also at 2000 Biscayne, according to their website.
Darius Kasparitis, a former Lithuanian hockey player who lives in Florida, is partnering up with Verzasca. He has been cited mentioning the tower's height at 60-stories tall with about 450 units.
The group plans on obtaining about $700 million within the upcoming years to finance this and other projects in the Miami area. Kasparitis said that he did not know where they would receive their funding, but it would probably be from a bank or investors.
In other parts of town, Verzasca is planning on building other projects too. In Sunny Isles, on the former site of Denny's, they plan on building a 19-story condo with 76-units. In Bay Harbour Island, they plan on building the Pearl House and Le Jardin Residences soon.
Source: thenextmiami.com
Photo credit: Verzasca - bizjournal.com, Edgewater - ofcoursemiami.com
Share your thoughts with us
Sign up now
Get news and updates delivered to your inbox