The 'Deep Dredge' - will create 30,000 new jobs and increase PortMiami's annual economic impact to more than US$34 billion.
Dec 09, 2013 December 09, 2013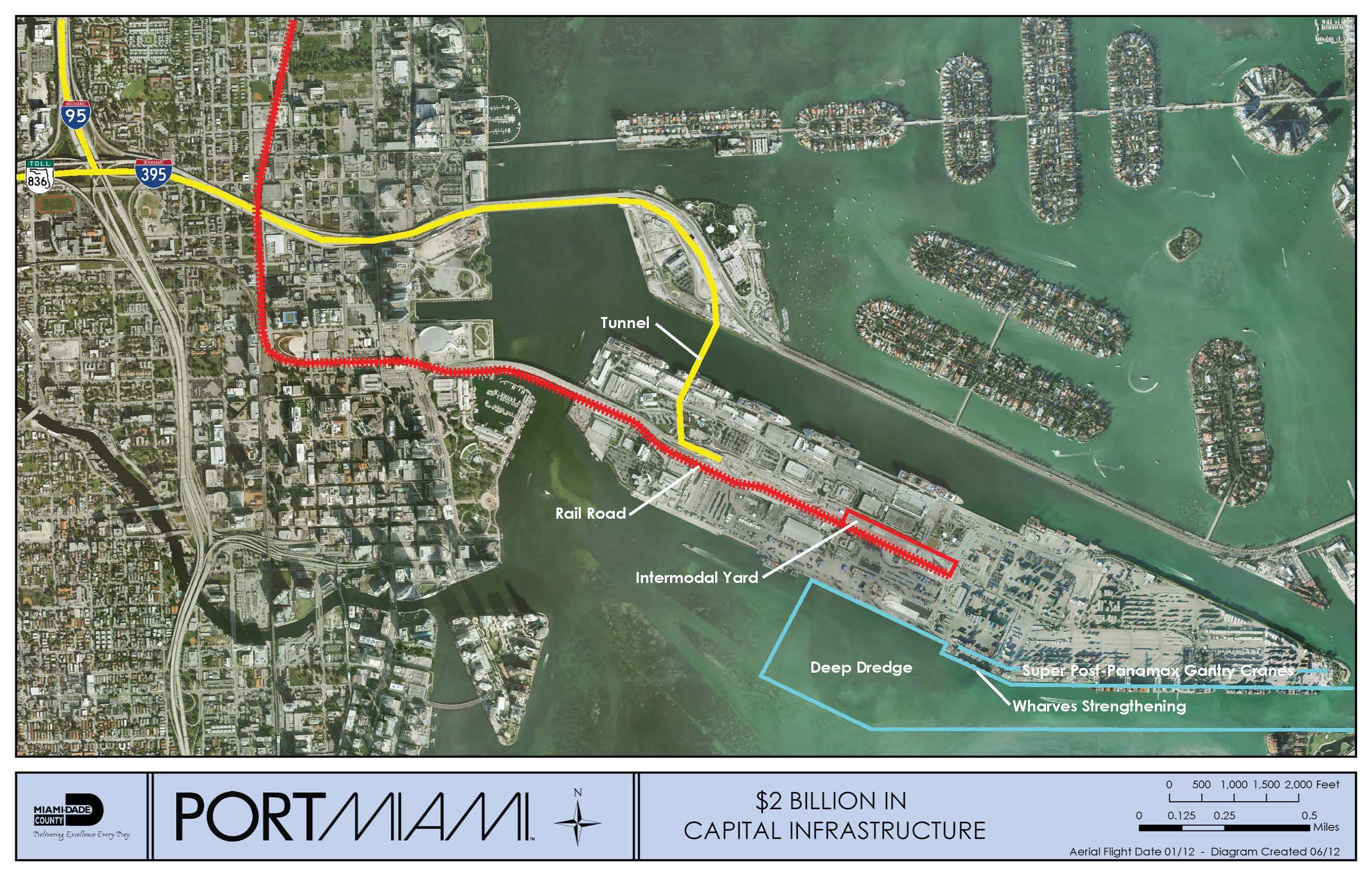 Governor Rick Scott recently toured the site of the start-up of PortMiami's dredging project that is deepening the Port's channel to minus 50/52ft.
The 'Deep Dredge' project is expected to create an estimated 30,000 new jobs for Florida families and enable PortMiami to be the only US Atlantic port south of Virginia that will be able to accommodate the super-sized container vessels that will begin passing through the expanded Panama Canal in 2015.
Governor Scott said: "The work at PortMiami will ultimately create thousands of opportunities for Florida families. The deepening of Miami's channel will create 30,000 new jobs and increase PortMiami's annual economic impact to more than US$34 billion. Projects like the ones here at PortMiami are creating an opportunity economy that will create careers for generations to come."
The project will strengthen Florida's economy by attracting new business and creating jobs in the region by being one of only four US Atlantic ports to be at 50ft when the deeper and wider Panama Canal opens just two years from now.
The Deep Dredge positions PortMiami to take advantage of increased trade opportunities with Asian markets enabling South Florida to grow in stature as a trade hub and logistic center. PortMiami expects to double its container cargo traffic by the end of the decade.
"I would like to thank Governor Scott and the Florida State Legislature for their support in making our dredge project a reality," said Bill Johnson. "PortMiami will be big ship ready when the expanded Panama Canal opens in less than two years. It is a win not only for South Florida but entire state  and region providing new opportunities for increased international trade and commerce."
FDOT Secretary Ananth Prasad: "I applaud Governor Scott for his continued focus on Florida's seaports. This critical transportation project allows Florida to remain competitive as we continue our efforts to increase trade opportunities with the expansion of the Panama Canal."
PortMiami contributes US$27 billion annually to the local and state economies and supports more than 200,000 jobs statewide.  The economic impact is expected to grow significantly in coming years with the dredging project alone creating an estimated 30,000 new jobs.
The state has committed a total of US$112 million, and Miami-Dade County is providing an additional US$108 million for the project.
The PortMiami Deep Dredge is scheduled to be completed in 2015 in tandem with the opening of the expanded Panama Canal.
Source: sandandgravel.com
Share your thoughts with us
Sign up now
Get news and updates delivered to your inbox