Top 6 Reasons to Move To Miami Beach instead of Downtown
Dec 24, 2019 December 24, 2019
Talk about dream destinations for a vacation and Miami Beach is sure to find a mention. But, when it comes to moving, some think the island to be too frivolous a place. However, that's not always the case, if you know where to look. We've listed the top 6 reasons you'll want to call the beach home instead of Downtown, or Brickell for that matter, when searching for neighborhoods in Miami:


1. Coastal Living
This is the ultimate temptation for anyone who has ever considered moving to Miami in general. Miami Beach in particular, however, has uninterrupted water views, immediate access to the ocean for a dip or quick beach run, and ample marinas for a spin on the boat, plus lots of mouth-watering dining options, are just some of the perks you get to enjoy once you move to the beach.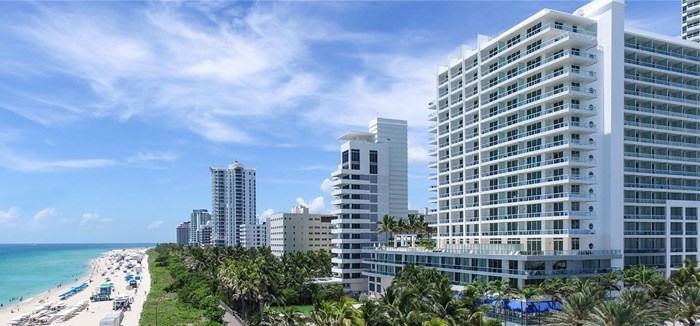 Not to mention, the weather is great here all year-round, courtesy of some fabulous coastal breezes. Living on the mainland can get a bit humid during the peak of summer, especially as you move further into the city. However, for those living on the island, being surrounded by the ocean helps keep things cool, so you get to enjoy that fabulous Florida sunshine minus the suffocation, plus you get nature's best art every day -- gorgeous sunrises and sunsets.


2. Live that Beach Lifestyle
Miami Beach is one place where you can walk around with your shirt off, and it's A-Okay. Being surrounded by great beaches, you can step into vacation mode whenever you want. You're also likely to hear many languages walking down Lincoln Road, at Whole Foods, or even shopping or while at your local gym or yoga studio, which can be a great thing for anyone who loves meeting new people and a constant influx of culture.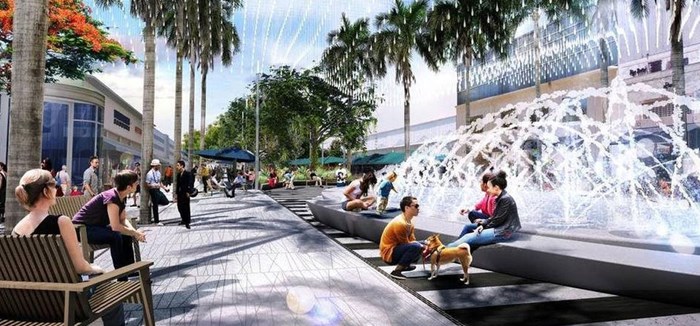 Lincoln Road

Since Miami Beach is such a hit among travelers, you'll also find a great collection of hotels, resorts, spas, and restaurants on the island. Find a list of the best restaurants with water views here. Plus, having the likes of a Fontainebleau, Setai, Miami Beach EDITION or Eden Roc with their world-class spas, all within easy reach, makes it much simpler to have a staycation whenever you want.


3. World-Class Social Scene and Events
It's no secret Miami Beach is where all the fun is at. This is where the world comes to let their hair down. It can be the place to see and be seen, but also it's also home to a luxe, understated lifestyle, as well. Living in Miami Beach, you can find yourself at a world-class event on a daily basis (if you've got the time). From beach polo to volleyball tournaments, food and wine events and outdoor music festivals, acclaimed symphonies, and unlimited wellness options, you'll be spoilt for choice when it comes to filling up your social calendar.



Miami Beach is also home to world-famous nightclubs such as STORY, LIV, Mynt Ultralounge, etc. that host phenomenal parties all year round. And, don't be surprised if a celebrity or two ends up as your neighbor. What's more is that once Art Basel hits town in December, there are even more parties and events taking place, and the who's who of the international art scene descend upon Miami Beach, bringing more glamour to the neighborhood.


4. Pura Vida Wellness Culture
Despite its reputation as a party city, Miami Beach has also become a bastion of wellness. Because the Miami weather is so lovely, and there are so many opportunities to enjoy water sports, the culture of Miami Beach has truly evolved into a wellness center. South Beach's Sunset Harbour neighborhood boasts at least three yoga studios, two pilates studios, two training gyms and a spinning studio, all within a mile radius, along with two juice bars and more. Just about every neighborhood of Miami Beach offers exclusive gyms, top-notch personal trainers, yoga studios, juice bars, meditation and wellness experts, and even yoga on the beach and in South Pointe park. Like the waters of Miami Beach, health and fitness options literally surround you in Miami Beach.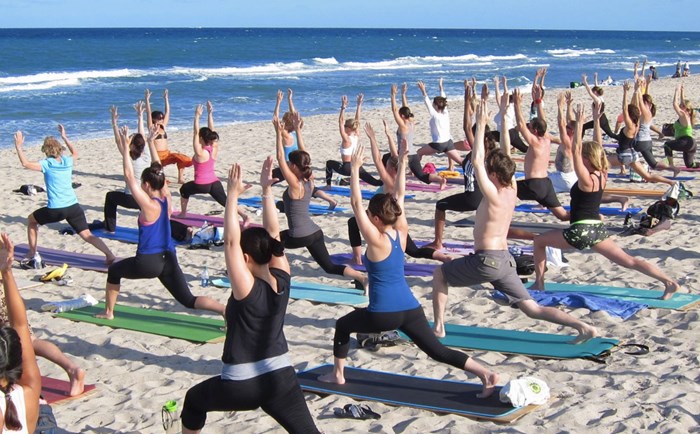 Yoga on the beach. Photo courtesy of 95thstreeetbeachyoga


5. Unique Art Deco and MiMo Style Architecture
This is the birthplace of the Art Deco, Miami Modern, and Mediterranean Revival styles of architecture, which stand well-preserved even today thanks to the Miami Design Preservation League and the City of Miami Beach's Historic Preservation Department. Living close to such iconic structures, or even in one, can be a real treat for any architecture enthusiast as you come to be part of the glamorous and storied history of Miami Beach. Also, there are regular walking tours that help acquaint you with the great history of these white and pastel buildings with futuristic designs that took over Miami Beach not that long ago.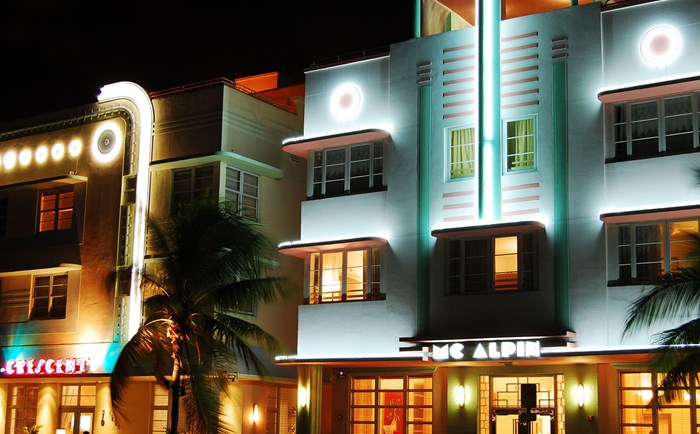 South Beach Art Deco #2 - Photo courtesy of Wyn Van Devanter


6. Distinctive Luxury
Living on the beach does come at a slightly higher price point. But, if you don't mind spending those extra dollars, you can own or live in some of the most envious residences with glorious water views and a host of luxurious amenities nestled in tastefully designed buildings and community-centered neighborhoods. But on a price-per-square-foot basis, and working with a good realtor, you can often find outstanding condo options on the beach that will trump comparable condos on the mainland.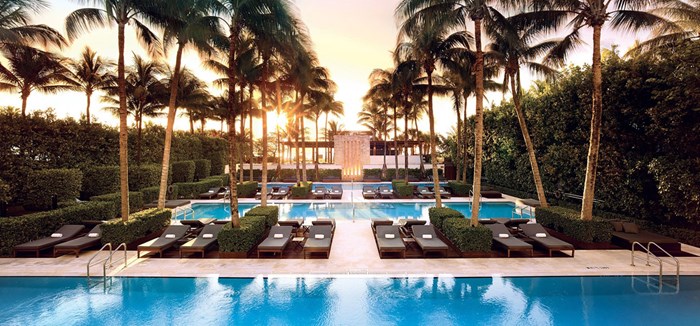 Poolside at the Setai


And since Miami Beach is a top vacation destination, developers have come to build residences that appeal to a global audience. So, you can expect a wide selection of world-class residences that offer top-of-the-line amenities. Some of the most desired condo buildings in the neighborhood include the Setai, W South Beach, and Apogee, which set the bar high for luxurious living on the beach.
All in all, if you're looking for an easy pace of life on the beach, with sophisticated but laid back dining and social options, incredible water views, and an exceptional place of residence, then a Miami Beach condo or home is just what you need. Look more for Miami Beach condos for sale and for rent here and let us know what you might want to see.
Share your thoughts with us
Sign up now
Get news and updates delivered to your inbox