Trader Joe's Rumored to Come to Edgewater Soon
Feb 25, 2015 February 25, 2015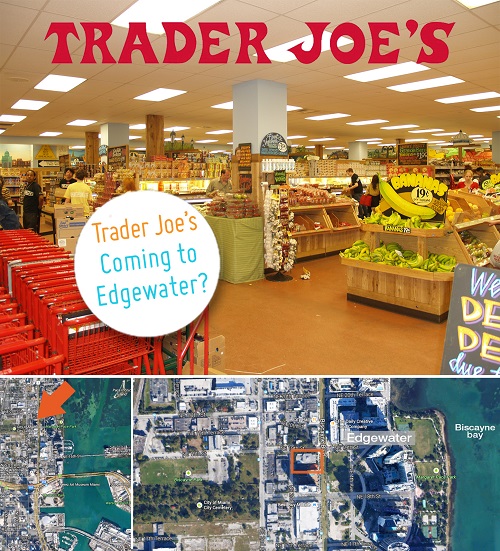 Rumor has it that a new Trader Joe's is coming to Edgewater soon.
Development team, Fifteen Group, has revealed new plans to renovate the First Church of Christ, a historic landmark located at 1836 Biscayne Boulevard. Many speculate that the property will be turned into a condo with the Trader Joe's on the ground floor.
A Trader Joe's spokesperson said that there is not a store planned for the area at the time, and Fifteen Group could not be reached for comment.
The reason many believe it will be a Trader Joe's is because of the size of the property. The church is sized at a little over 17,000 square-feet with 91 parking spaces.
The only other Trader Joe's in the area is located in Pinecrest, which is sized at almost 18,000 square-feet with 89 parking spaces.
In 2012, Publix opened up a branch of their supermarkets at 1776 Biscayne, which quickly took off and became one of their busiest stores, due to the high traffic of the area.
Source: thenextmiami.com
Photo credit: Store - wikipedia.org
Share your thoughts with us
Sign up now
Get news and updates delivered to your inbox