Trendy Mixed-Use Project Coming to Edgewater in November
May 27, 2015 May 27, 2015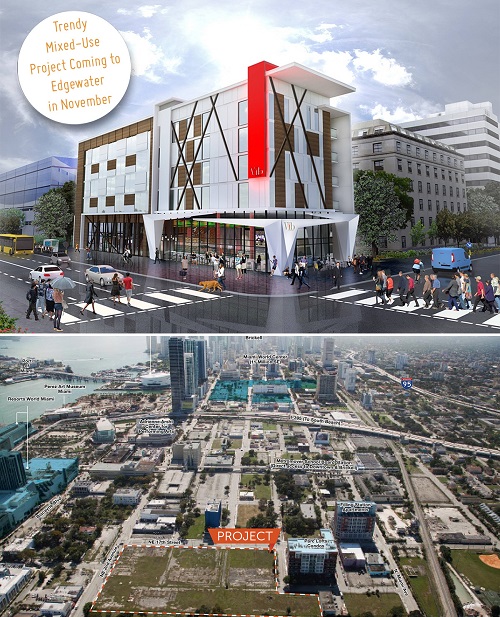 Richard Meruelo, a developer for Rebuild Miami-Edgewater, is working on a new mixed-use project in Edgewater that he believes is mere months away from beginning construction.
The project will have a hotel, retail, residential, and restaurant component, which some believe will bring some life to this slower area in Miami.
Meruelo and his company bought the 7.35-acre plot on the corner of Northeast Second Avenue and Northeast 17th street for $64 million. The plot is zoned for a maximum of 3 million square-feet.
Part of this project will be a Vib (pronounced Vibe) hotel, which is a brand owned by Best Western. The Vib hotel will be 10 floors tall, and will house 200 rooms. Construction is expected to begin in November 2015.
"The site where we are developing Vib is an eclectic neighborhood full of art studios, hip restaurants, and independent shops and is home to Miami's famous festival, Art Basel, "Meruelo said, "Our family has been involved in developing and investing in Miami for many years and we view this project as an example of our continued commitment to investing in our communities. This project will add to the vibrancy of the Arts and Entertainment District and be a boost to the local economy."
Source: thenextmiami.com
Photo credit: Vib Hotel concept - thenextmiami.com
Share your thoughts with us
Sign up now
Get news and updates delivered to your inbox